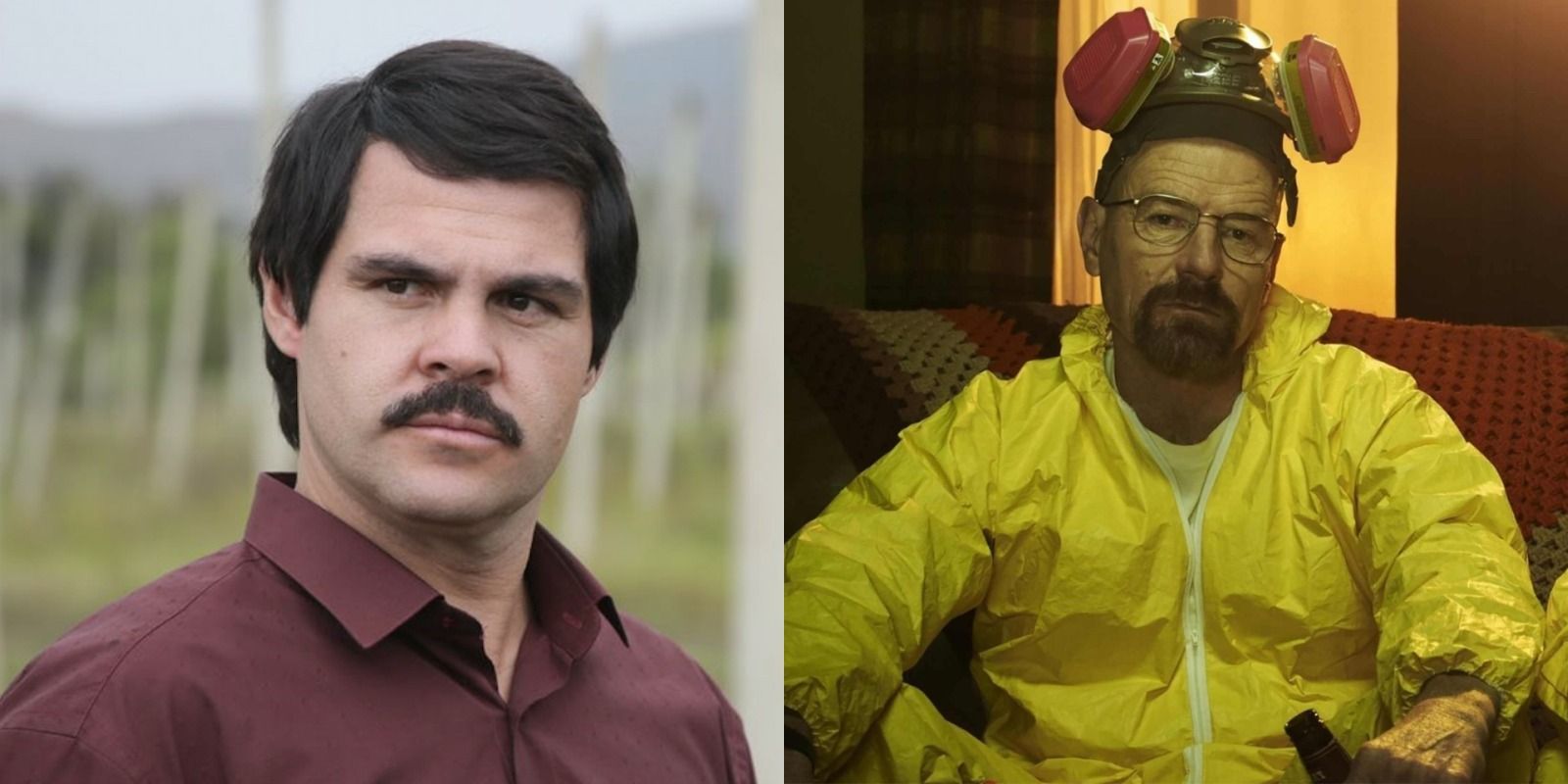 While the idea of people loving anything related to something as dark and criminally related as being a drug lord might seem strange, it has become a popular trend. People tend to be very interested in how this world works without wanting to experience it for real. Therefore, television is an excellent source for that.
RELATED: 10 Late Addition TV Characters Who Became The Best In The Show
As Narcos proved, drug lord-themed shows can be a real success, and a big part of that is down to the drama involved. The stakes are always incredibly high when it comes to drug-related shows, with life and death often being determined by a very thin line. The characters are often crooked, but they are equally compelling, which is why there have been so many shows related to this underworld.
Updated on November 27th, 2021, by Jake Koran: Narcos continues to impress viewers years after its finale with its tense storylines, heavy subject matter, and incredible performances. If fans of the show are looking for more content that includes some similar elements, there are plenty of shows like Narcos to enjoy. A highly regarded spin-off show, Narcos: Mexico, recently finished its third and final season, and its popularity shows that series with similar themes connect heavily with audiences. The best series like Narcos offer engrossing stories that will entertain audiences for years to come.
Power (2014–2020)
Available on STARZ and Hulu
Power has quickly become a very popular series and just like Narcos, it proves that drug-related shows are what people are looking for right now. It is a gripping series that brings two worlds colliding into one and showcases the lies and deceit many drug lords push in order to hide their identities.
Focusing on James St. Patrick, a feared major drug lord, the series follows him as he tries to get out of that life. Despite his successes in the criminal world, he pushes for a legitimate life as a nightclub owner, but things do not work out quite that simply.
Narcos Mexico (2018–2021)
It should go without saying, but anybody who enjoyed watching Narcos is likely going to have fun watching Narcos: Mexico. The show is similar to the other in many ways, with some of the most powerful main characters of Narcos: Mexico being equally as terrifying as those in the original. Concentrating on the growth of the drug empire in Mexico, there is just as much drama, politics, and heated moments within this as there is the original Narcos.
Because of its familiar tone and style, it is easy to assume fans of Narcos will be equally as impressed with Narcos: Mexico. Thankfully, there are enough differences to make this show unique in itself.
Drug Lords (2018– )
Drug Lords is a documentary series, making it very different from many of the other best shows about drug lords. The show is all based on reality and facts and is not about overdramatization. However, because the drug world is jam-packed with heightened drama, there is plenty to entertain, while also educating.
RELATED: The 10 Best TV Episodes That Tell The Same Story From Multiple Perspectives
Each episode touches on a different famous drug kingpin, and fans of Narcos will particularly enjoy this series because the very first episode is all about the life of Pablo Escobar.
El Chapo (2017–2018)
El Chapo follows the story of Joaquin 'El Chapo' Guzmán, whose life is chronicled by this Netflix series. It is another gripping show and because it is based on a real-life person, it is even easier to connect with and become attached to.
The series focuses on how he grows his status within the criminal world, which leads him to become a true drug lord himself. Being in charge of a major cartel, the series showcases how he deals with those who defy him and how he became as powerful as he was.
Peaky Blinders (2013– )
Another show that is loosely based upon real-life, Peaky Blinders is one that any fans of Narcos will enjoy. The series follows the Shelby family as they build their empire through various means, whether that be drugs, alcohol, or gambling.
The show is incredibly gripping as Tommy Shelby tries to lead the family into prosperity, but they must overcome plenty of hurdles to get there. Whether that be other gangs or even those in the political world, both of which provide some of the most vicious antagonists in Peaky Blinders, the family is forced to get violent at various points, adding real excitement to the show.
Top Boy (2011– )
Initially running for two seasons and then getting revived in 2019 is Top Boy, which is all about rival drug gangs competing against each other in London. This show is not about glitz and glamour like others in the genre. Instead, it is gritty and honest, offering a sense of realism to the gripping series.
The first two seasons are listed as Top Boy: Summerhouse, with the third listed as Top Boy. There is violence, emotion, and plenty of drama that highlights just how important power and being the top dog is within the world of drugs, and the show is certainly something Narcos fans will enjoy.
Weeds (2005–2012)
Available on IMDb TV and Hulu
Weeds is very different from many other crime shows, and that is what made it so incredibly popular. It takes a widow who seems like a normal citizen and throws her into the drug world when she begins selling marijuana to make her money to provide for her family.
RELATED: 11 New TV Shows That Aren't Returning In 2022
The series is a dark comedy and has a lot of funny moments within it, adding to its charm and further differentiating itself from other shows about criminal activities. That does not mean that things do not get serious as well, though. After all, this is a show about someone building their drug empire, so things are always going to take a dark turn. Its excellent blend of these genres helps contribute to its longstanding reputation as a stellar show.
Ozark (2017– )
Ozark has proven to be an incredibly popular series since it first aired, and a big part of that is the family dynamic that runs throughout it. The series takes a different approach to the drug world here, as it focuses on the financial side, with money laundering to keep the crime undercover.
Of course, the Byrde family ends up being wrapped up within that world, and as the series goes on, they become even more entangled. The show highlights the position a drug cartel can take and just how many underlings they will create to get their jobs done. The show features incredible actors, and there are plenty of ways Ozark is Jason Bateman's best performance. Thrilling from the opening scenes to the closing credits, this show holds viewers' attention and keeps them wanting more.
Queen Of The South (2016–2021)
Seasons 1-4 are available on Netflix, and Seasons 3 and 5 are available on Bravo Now, E! Now, NBC, Syfy Now, and Telemundo Now
After their boyfriends are killed by a cartel leader, most people would run away and never wish to be involved in that life. But that is not the case for Teresa in Queen Of The South. She decides to do the total opposite and heads to the United States, aiming to become a drug lord herself.
She wants to take over the scene and avenge his death by becoming powerful enough to do so. It is a great twist on a typical drug lord television show, and seeing her attempt to rise within the world helps create a very compelling and intriguing series.
Breaking Bad (2008–2013)
When it comes to drug lord-related television shows, they do not get much better than Breaking Bad. This series is the true elite when it comes to exploring this world, creating antiheroes, and having compelling characters even though they are doing dastardly things.
The series primarily focused on Walter White and Jesse Pinkman, who were mainly used as cooks, creating meth to sell. However, as they grew in the world, the duo quickly began to run into several problems with other drug lords, which is when the stakes began to rise. Breaking Bad is often considered one of the best TV shows of all time, and this is with good reason.
NEXT: The 10 Best True Crime Shows On Netflix Right Now, According To IMDb
Kevin Smith Wishes All 10 Masters Of Universe Episodes Were Released At Once
About The Author
Washington News Post Latest Breaking News, Headlines
Washington News Post|| World News||USA News||Washington||
Celebrity News||Movie Review