Movie/tv News
90 Day Fiancé: Alina Responds To Claims She Married Steven For A Green Card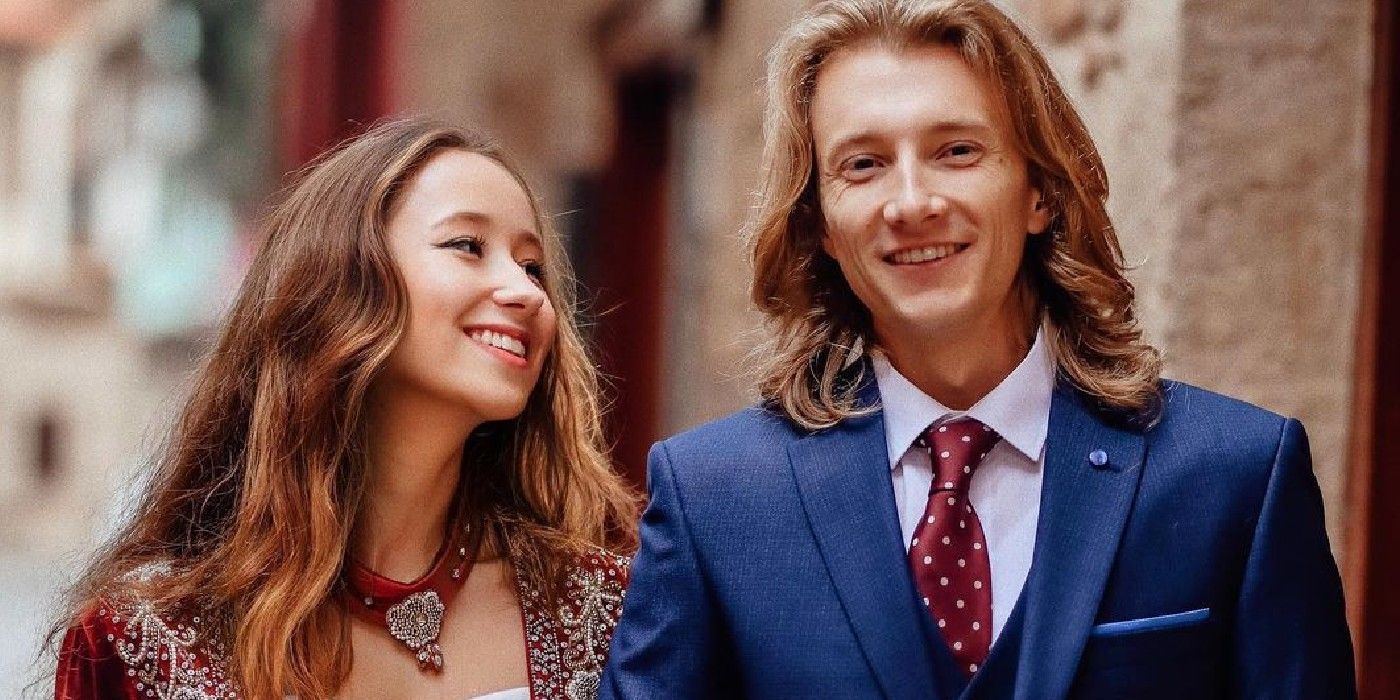 90 Day Fiancé: The Other Way star Alina has been accused of having ulterior intentions behind marrying Steven Johnston who has kept secrets from her.
Russian 90 Day Fiancé: The Other Way star Alina Shaimardanova slammed a critic after being accused of marrying Steven Johnston on the finale for a green card. As Steven and Alina exchanged rings in a beautiful Turkish setting and with some local cats in attendance, fans felt a mix of emotions. Some 90 Day Fiancé viewers accepted that Alina really loved Steven enough to look past his mistakes and get married. But a few still can't seem to understand why Alina ignored all of Steven's red flags and if she herself has some hidden motives.
The 25-year-old man Steven had crossed paths with Alina, 21, a university student on a language exchange app. Krasnodar native Alina fell for Steven's goofiness and boyish charms, but fans soon realized that he kept his true colors hidden behind this awkward persona. Because Steven had asked Alina permission to date other girls during their relationship, Alina set up an elaborate plan with a friend Masha and literally caught him flirting. Steven too, admitted that he'd been going on dates in America behind Alina's back and had also cheated on her with a woman while watching Star Wars.
Related: 90 Day Fiancé: Steven's Net Worth Questioned After Prenup Talk With Alina
Anna, Alina's mother advised her daughter to rethink her decision but Alina had made up her mind to have a happy ending to her fairytale with Steven. However, Alina seemed sensible enough not to have forgiven Steven for his shocking past mistakes, and fans kept their fingers crossed hoping she'd become a runaway bride. But Alina happily married Steven on 90 Day Fiancé: The Other Way, and also took to Instagram to share BTS photos of the wedding and to thank her American husband. One fan commented, "Marry him and divorce him as soon as you get your green card. You deserve better." And Alina's short yet sassy reply to them was, "I don't use people 😊"
This interestingly is not the first time that Alina has been accused of being in a relationship with Steven to get a one-way ticket to the States. And this is despite Alina and Steven's plan on 90 Day Fiancé being to marry and move to Russia all along. In September, Alina did a Q&A session with her Instagram followers. A critic had asked Alina if she was "really that desperate" to come to the U.S. that she's managed to stay together with someone "weird" like Steven. "I'm sorry to disappoint you but I'm not coming to the U.S." was Alina's response to the 90 Day Fiancé viewer.
It's highly likely that Alina sees a side to Steven that didn't get revealed on 90 Day Fiancé: The Other Way owing to his edit. Or it is just the fact that they're crazy about each other that makes them look crazy, as Steven said during the finale. All that Alina's well-wishers can hope for now is that Steven starts taking Alina seriously now that they are committed for life. Many would be pleased to watch Alina suffer another heartbreak and yell, "told you so." But Alina's confidence speaks volumes about her love for her American guy.
Next: 90 Day Fiancé: Alina Asks Fans For Gift Ideas For Steven's Birthday
Source: Alina Shaimardanova/Instagram
1000-Lb Sisters: Why Fans Think Tammy Slaton Is A Hypocrite
About The Author
Washington News Post Latest Breaking News, Headlines
Washington News Post|| World News||USA News||Washington||
Celebrity News||Movie Review