Movie/tv News
90 Day Fiancé: Couples Whose Breakups Were One-Sided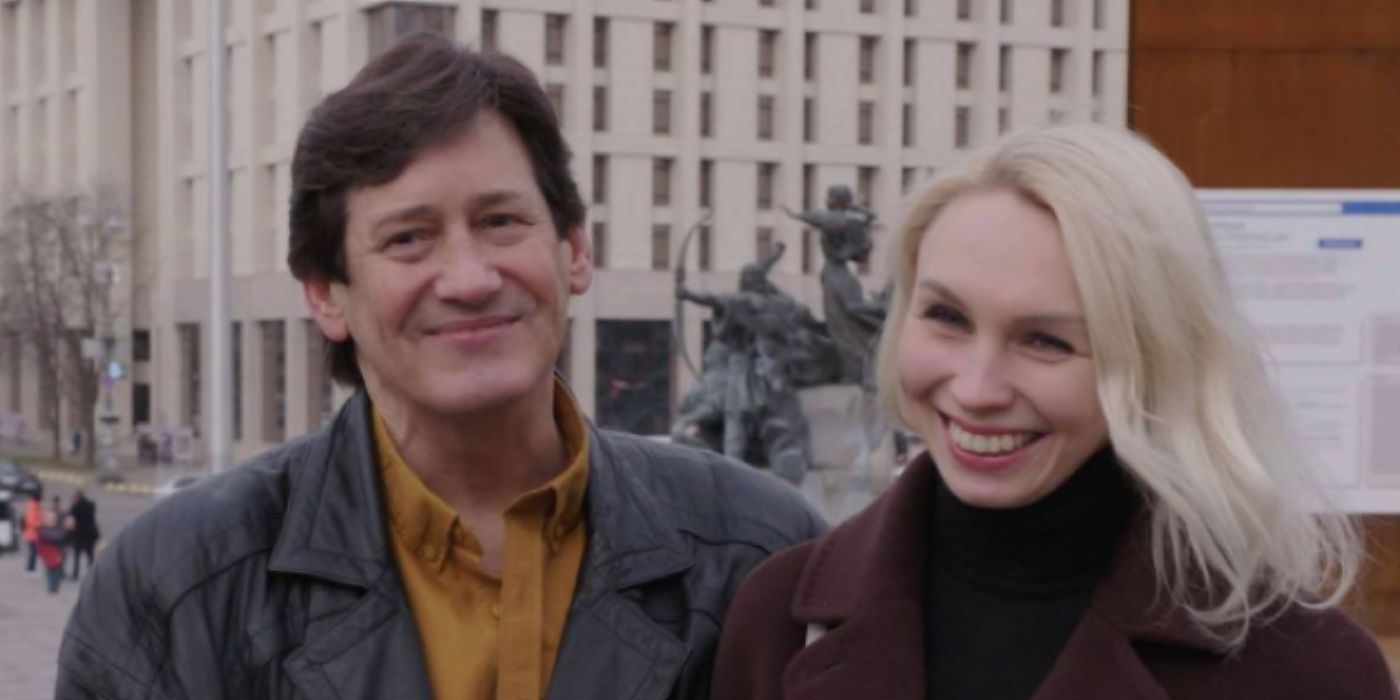 Some couples mutually decide a breakup is for the best, but when these relationships ended, one partner was way more heartbroken than the other.
There have been many breakups in the 90 Day Fiancé franchise, and not all of them are mutually decided upon. Some breakups are a long time coming and both parties in the couple know that ending their relationship is the right course of action. But there are other times where the breakup is one-sided, and one partner ends up feeling left behind.
Many couples in the 90 Day Fiancé franchise are in stressful situations, so it's no surprise that many of those relationships don't make it. Much of the time, both partners can see the writing on the wall and agree that it's the right decision to split up. These sorts of mutual breakups are usually the least traumatizing to all involved.
Related: 90 Day Fiancé: Couples Who Fans Think Will Stay Together Forever
However, there are other breakups that involve more heartbreak, because one partner feels blindsided and hurt. In these scenarios, one partner often moves on quickly, while the other is stuck pining for the love they once had — or at least thought they once had.
Michael Jessen & Juliana Custodio
Though they seemed like a strong couple at the end of 90 Day Fiancé season 7, Michael and Juliana recently split up, and it seems the breakup wasn't entirely mutual. Michael still appears to have feelings for Juliana, though she has left that relationship in the past and has moved on to a new man and is expecting a baby. While Michael is (mostly) supportive of Juliana, it's clear he wasn't behind the breakup decision.
Syngin Colchester & Tania Maduro
Tania and Syngin recently announced their separation. Now, both are on 90 Day: The Single Life moving forward with a divorce. Tania spoke on the show about how she never expected she and Syngin would break up, and how sad she is that their relationship is ending. While Tania appears to be clinging to life with her soon-to-be ex-husband, Syngin appears eager to move on to someone new. The decision to end Syngin and Tania's relationship doesn't seem to be mutual, and there's a lot more heartbreak on Tania's end.
David Murphey & Lana
David was always a little deluded about his relationship with Ukrainian beauty Lana, and he fell head over heels in love with her despite a forest of red flags. Lana didn't seem at all interested in David when they finally met in person on 90 Day Fiancé: Before the 90 Days. She has since confirmed she is no longer with David, though many fans doubt she ever really was. However, David is still clinging to hope that Lana will return to him, and it's clear he still wants a future with her.
Mohamed & Danielle Jbali
From the very beginning, Danielle and Mohamed's relationship was an obvious scam. Mohamed clearly married Danielle so he could get a Green Card and he couldn't wait to divorce her. Though Danielle adored Mohamed and wanted to make it work, Mohamed had no interest in staying married. Danielle wasn't in on his plan and was heartbroken when he left her. She often still seems hung up on that relationship, while Mohamed just wants to put it in the past.
Ed Brown & Rose Vega
Although Ed claimed to love Rose with all his heart, his treatment of her didn't reflect his supposed devotion. Ed treated Rose terribly and insulted her regularly until she finally reached her limit and dumped him. After the breakup, Ed's crocodile tears were free-flowing and he said Rose broke his heart. But for Rose, kicking Ed to the curb was empowering. Though Ed didn't want to let her go, Rose is living her best life far away from him.
Next: 90 Day Fiancé: Cast Members Who Give Viewers Secondhand Embarrassment
Married At First Sight: What Happened To Jose After Season 13
About The Author
Washington News Post Latest Breaking News, Headlines
Washington News Post|| World News||USA News||Washington||
Celebrity News||Movie Review