Movie/tv News
90 Day Fiancé: Ranking The Best Spin-Offs In The Franchise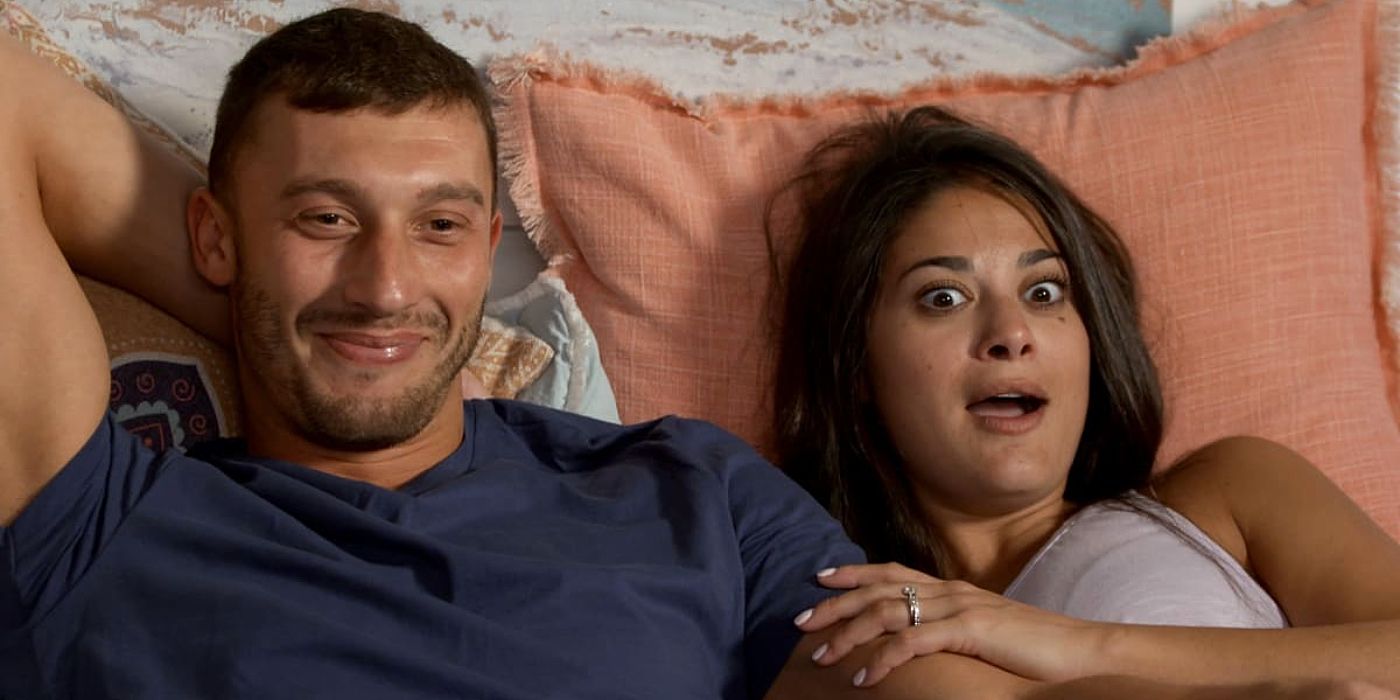 The original show 90 Day Fiancé proved to be an enormous hit with fans, so of course, several spin-offs were soon to follow. However, not all of the spin-offs were of the same quality as 90 Day Fiancé. While some spin-offs became instant hits, other fell flat.
90 Day Fiancé debuted in 2014 and viewers were instantly enthralled with the show that portrayed the highly-unusual K-1 visa process. Fans had never heard of that type of visa, but they were enthralled by the pressure cooker that developed over the 90 days.
Related: 90 Day Fiancé: Cast Members With The Most Instagram Followers Ranked
Though there was a healthy dose of drama and conflict on 90 Day Fiancé, there were also a surprising number of success stories, and there was a lot to keep viewers interested. With the popularity of 90 Day Fiancé, spin-offs were inevitable. There have been many over the years, some of which were digital-access only, but the main spin-offs have sparked hot debate about where they all rank.
Though TLC had probably intended for 90 Day: Foody Call to be a funny and cheeky addition to the franchise, that's definitely not how it went over with viewers. Many fans were profoundly uncomfortable with the cringey sexual innuendo that abounded in every episode. The combination of food and sex grossed fans out, and the spin-off fell flat. Unfortunately for the show's critics, it looks like Foody Call will be getting a second season and another opportunity to make viewers loose their appetites.
One part The Other Way and one part Before the 90 Days, Love in Paradise was a strange hodgepodge of 90 Day Fiancé-ish couples. The show did seem very similar to the core series, but something about Love in Paradise felt slapdash. The show's editing and storylines had rough edges, and the first season ended abruptly and had no Tell-All episode. The only redeeming aspect of the show is it could be a spawning ground for couples who join other shows.
Many fans find the Silva sisters to be a cringey pair, and the drawback of this spin-off is that it is laser-focused on Darcey and Stacey. For anyone not a fan of those two, the show is near unwatchable and a total miss. This spin-off in particular feels very fabricated, and fans suspect much of the conflict seems staged. The show only really appeals to Darcey and Stacey die-hards, but there's going to be a season 3 regardless.
Related: 90 Day Fiancé: Cast Members Who Give Viewers Secondhand Embarrassment
The Family Chantel suffers from the same problem as Darcey & Stacey—if you're not a fan of Chantel Everette, then this spin-off holds almost zero appeal. However, unlike Darcey & Stacey, there are many of Chantel's family members who round out the cast. Each of them has their own storyline, so if Chantel isn't a viewer's favorite, they'll still have her parents, siblings, and cousins to focus on. Still, many 90 Day Fiancé fans like the variety that comes with having multiple couples on a show, and there's much less of that on The Family Chantel.
Many fans have begun to complain about unlikeable couples being featured over and over again on the show, and Happily Ever After? is the worst example of this. The spin-off often feels staged and is an opportunity for the network to recycle cast members indefinitely. It would be one thing if the show featured couples that fans love to root for, but TLC has a nasty habit of picking controversial couples who they think will generate the most buzz.
This recent spin-off gathers together unexpected cast members who are single after their 90 Day Fiancé relationships crumbled. However, like other spin-offs, The Single Way suffers from the casting of unlikable stars. Fans have also complained about the show being over-sexualized past the point of comfort, and overall, The Single Life would rank higher if not for the repeat casting of controversial Ed Brown.
For viewers who get bored of the format of 90 Day Fiancé, The Other Way is a welcome change of pace. This spin-off reverses the situation of the flagship show, and Americans move overseas to pursue love. Oftentimes, this leads to more genuine relationships, as there are no worries about getting used for a green card. The couples on The Other Way often go to great lengths to make their relationships work, and most of the time both partners are actually trying.
2. 90 Day Fiancé: Pillow Talk
Pillow Talk is one of the most interesting and different of all the 90 Day Fiancé spin-offs, and it's thanks to the odd format. Cast members from the franchise sit around watching other franchise shows while making comments and cracking wise. It's the funniest and most self-aware of all the spin-offs, and many fans say Pillow Talk is the only way they can stand to watch the other shows in the franchise, which have gotten stale.
Before the 90 Days season 5 debuts soon, and it's no surprise that fans are so excited for the spin-off's return. The recycling of boring couples is one of viewers' biggest complaints about the franchise. 90 Day Fiancé generally features new couples each season, and fans enjoy seeing new and different journeys. Before the 90 Days is the most similar to that format, featuring new couples every season. Many of the spin-off's couples join other franchise shows, and the beginning of their story is often the best part.
Every 90 Day Fiancé fan has their own unique tastes and preferences, so it's impossible to nail down any definitive ranking based on each viewer's opinion. However, there are some universally-held beliefs about the franchise that make it easy to decide which spin-offs are hits and which ones are duds. For such a popular show, it's no wonder that there are endless spin-offs added to the franchise—and there are surely many more to come. With such a large fanbase, TLC may decide to throw everything they can think of at the wall just to see what sticks.
Next: 90 Day Fiancé: Signs The Other Way Season 3 Tell-All Will Be A Snoozefest
Married At First Sight: What Happened To Jose After Season 13
About The Author
Washington News Post Latest Breaking News, Headlines
Washington News Post|| World News||USA News||Washington||
Celebrity News||Movie Review