Movie/tv News
90 Day Fiance: Rebecca Mocked for Poor Filtering in Photo with Zied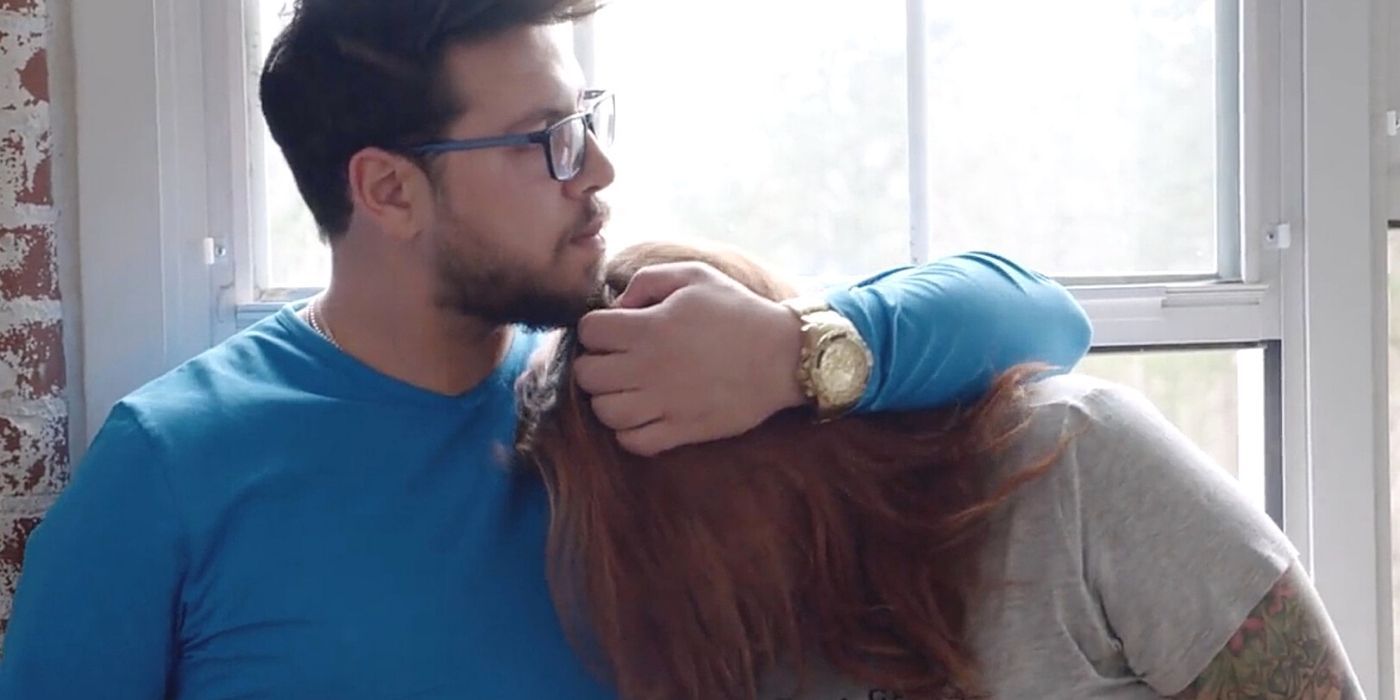 Fans think that Rebecca probably forgot to edit her one hand in the picture with Zied. A fan said, "It looks like the hand of a zombie."

Rebecca Parrott of 90 Day Fiance is quite popular for using filters on her photos. However, her latest photo edit is gaining attention because it was done poorly. Many 90 Day Fiance viewers think that Rebecca is insecure about her age and how she looks compared to her 28-year-old husband, Zied Hakimi. Although the Tunisian native loves his wife, Rebecca always looks concerned that her man is 20 years younger than her. Perhaps that's why she uses multiple filters on her photo and even admits it on social media. 
Just like Rebecca, Darcey Silva is engaged to a younger man. She is 13 years older than her Bulgarian fiance Georgi Rusev. She is also infamous for heavily editing her every other picture on Instagram. One of her latest pictures is receiving a lot of flack for unrealistic editing. A fan posted her before and after filter photo on Reddit, which showed a drastic difference. Darcey not only smoothened her skin, but she also somehow managed to change her facial features and bone structures. The picture comparison shocked many 90 Day Fiance viewers because it looked like two different people.
Continue scrolling to keep reading
Click the button below to start this article in quick view.
Related: 90 Day Fiancé: Skinny Angela & Dr. Obeng's Cozy Photo Shocks Fans
Interestingly, Rebecca and Zied were easily recognizable in their latest picture. But, fans couldn't ignore how Rebecca's one hand looked. It seems like she could edit her right hand effortlessly but either forgot or failed to edit the left one. A fan posted her picture with the caption, "When the filter misses your other hand." Rebecca and Zied have recently started a photography business and are giving a 50% discount on the first few bookings. It seems like the couple took this photo to show off their photography skills. But it turned into a meme.
A fan wrote, "Can you imagine spending hours and hours filtering pics of yourself all day!?" Another fan called this Photoshop fail embarrassing and said, "Take this down now before they use it to make another conjuring movie!" Some other comments read, "Stop setting yourself up to be a laughingstock Rebecca," and "Oh my god it looks like the hand of a zombie who is crawling to eat them." 
Rebecca is the only one talking and controlling their narrative, which comes across as pretty boring. Another 90 Day Fiance star recently shocked many by posting an unrecognizable picture on Instagram. The French-Egyptian beauty Amira Lollysa flaunted shockingly big lips, a skinnier figure, and "unflattering" makeup, which wasn't appreciated on social media. Many 90 Day Fiance viewers think that Amira is already beautiful. She didn't need fillers to make her lips puffier, which is now looking amiss on her face. Clearly, the filter trend amongst the cast isn't going away any time soon.
Next: 90 Day Fiancé: Amira's Unrecognizable Skinnier Look Raises Concern
Source: Reddit
90 Day Fiancé: Fans Suspect Sumit Has Married Again But Not To Jenny
About The Author
Washington News Post Latest Breaking News, Headlines
Washington News Post|| World News||USA News||Washington||
Celebrity News||Movie Review