Movie/tv News
90 Day Fiancé: Stephanie Reveals The Real Reason Behind Her Celibacy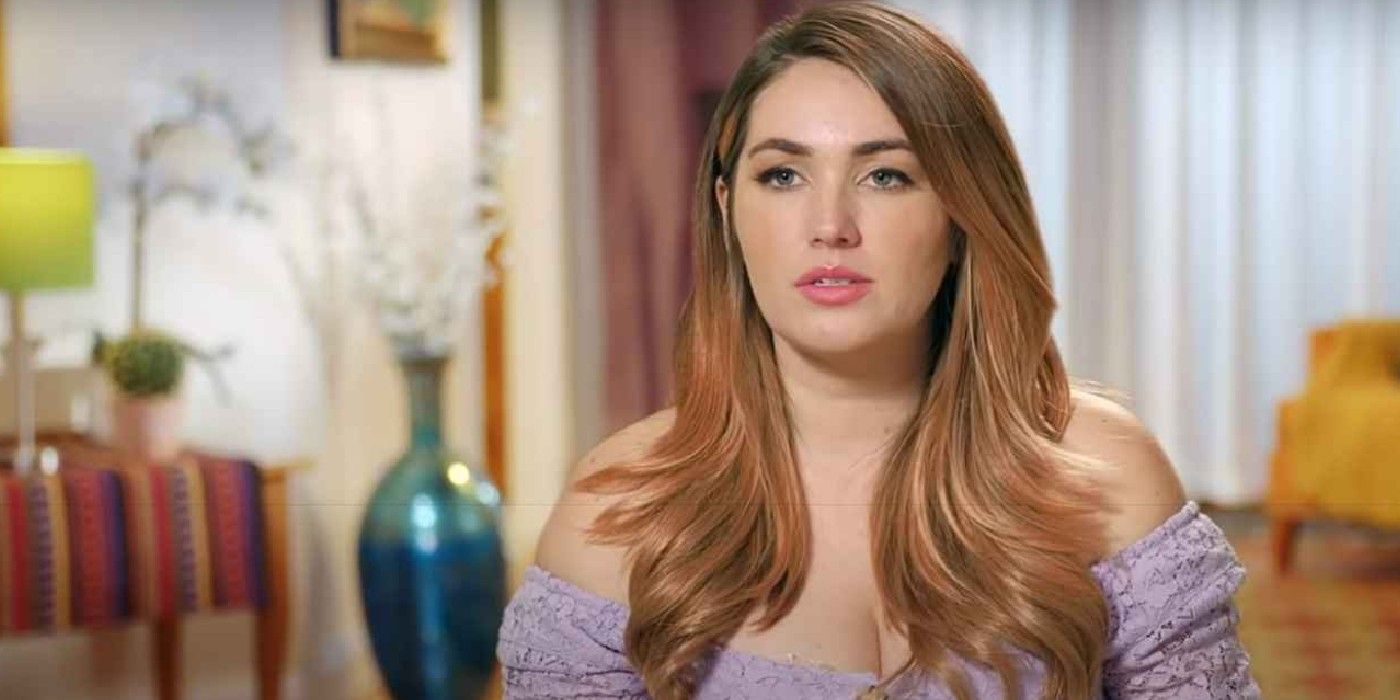 90 Day: The Single Life star Stephanie Matto, who dated Erika Owens on Before the 90 Days, says claims been celibate for two and a half years.
Controversial 90 Day Fiancé star Stephanie aka Stepanka Matto has revealed why she's chosen to stay celibate for over two years. Currently, a part of the debatable 90 Day: The Single Life season 2 cast, Stephanie debuted in 90 Day Fiancé: Before the 90 Days as one half of the franchise's first same-sex couple. But one of the main reasons leading up to Stephanie's breakup with her Australian photographer girlfriend Erika Owens was the lack of intimacy between them. TLC fans accused Stephanie of faking being bisexual but she wasn't putting on a show for TV despite having a bold personality on Instagram. The popular YouTuber Stephanie had been celibate prior to appearing on the show.
Because Stephanie was hardly physically intimate with her 24-year-old girlfriend on 90 Day Fiancé when she was openly sharing content on Only Fans, fans called her out for having a misleading online persona. However, Stephanie, 31, had spoken about her aplastic anemia illness affecting her sex drive. She's also told her Instagram followers that she sometimes wondered if she was asexual or demisexual, in addition to being bisexual and/or biromantic. "Celibate – but I'll sell a picture of my butt. What is the biggest contradiction about you?" is what Stephanie joked about in her caption for a selfie for the contrast between her naughty online content and celibacy.
Related: 90 Day: The Single Life: Stephanie Matto's Wildest Quotes On & Off TV
Now that celibacy is an important aspect of Stephanie's 90 Day: The Single Life storyline, she also has a sexual wellness coach because she's nervous about being intimate. Seeing Stephanie admit how nervous she is before going on a date, her Instagram fans reached out to know if there's more behind her decision to stay celibate. According to a story shared by Stephanie, she wrote, "There were seriously so many reasons why I chose celibacy and avoided attachment from people." Stephanie added, "Obviously being on Lupron and other meds contributed. Sprinkle on some trauma and you have the recipe."
However, Stephanie who's selling farts online, said that a "big part" was also how when she cared for people in the past, she cared so deeply that she was hurt by it. So much so that Stephanie became "avoidant, detached." She admitted that she also became "afraid" of anything that would put her into another position in which she would get hurt in the same way all over again. But in typical Stephanie fashion, she jokingly concluded her message with, "Thank you for coming to my TED talk."
In the upcoming episode of 90 Day: The Single Life, Stephanie has been asked by her coach to film a self-love video to overcome her nervousness. Stephanie says sex for her has never been enjoyable so she needs to be fully comfortable and playful with herself, especially since her last televised relationship with Erika didn't go so well. However, Stephanie has teased that her journey in the 90 Day Fiancé spinoff would be better than her fans could ever imagine. And surely enough, she'd also hinted at getting engaged to another YouTuber, which means Stephanie may finally be in a better place emotionally.
Next: 90 Day Fiancé: Times When Stephanie Matto Really Raised Eyebrows
Source: Stephanie Matto/Instagram
90 Day Fiancé: Steven & Alina Get Married With Special Guests In Teaser
About The Author
Washington News Post Latest Breaking News, Headlines
Washington News Post|| World News||USA News||Washington||
Celebrity News||Movie Review