Movie/tv News
Bachelorette: Michelle Young Teases How Season 18 Ends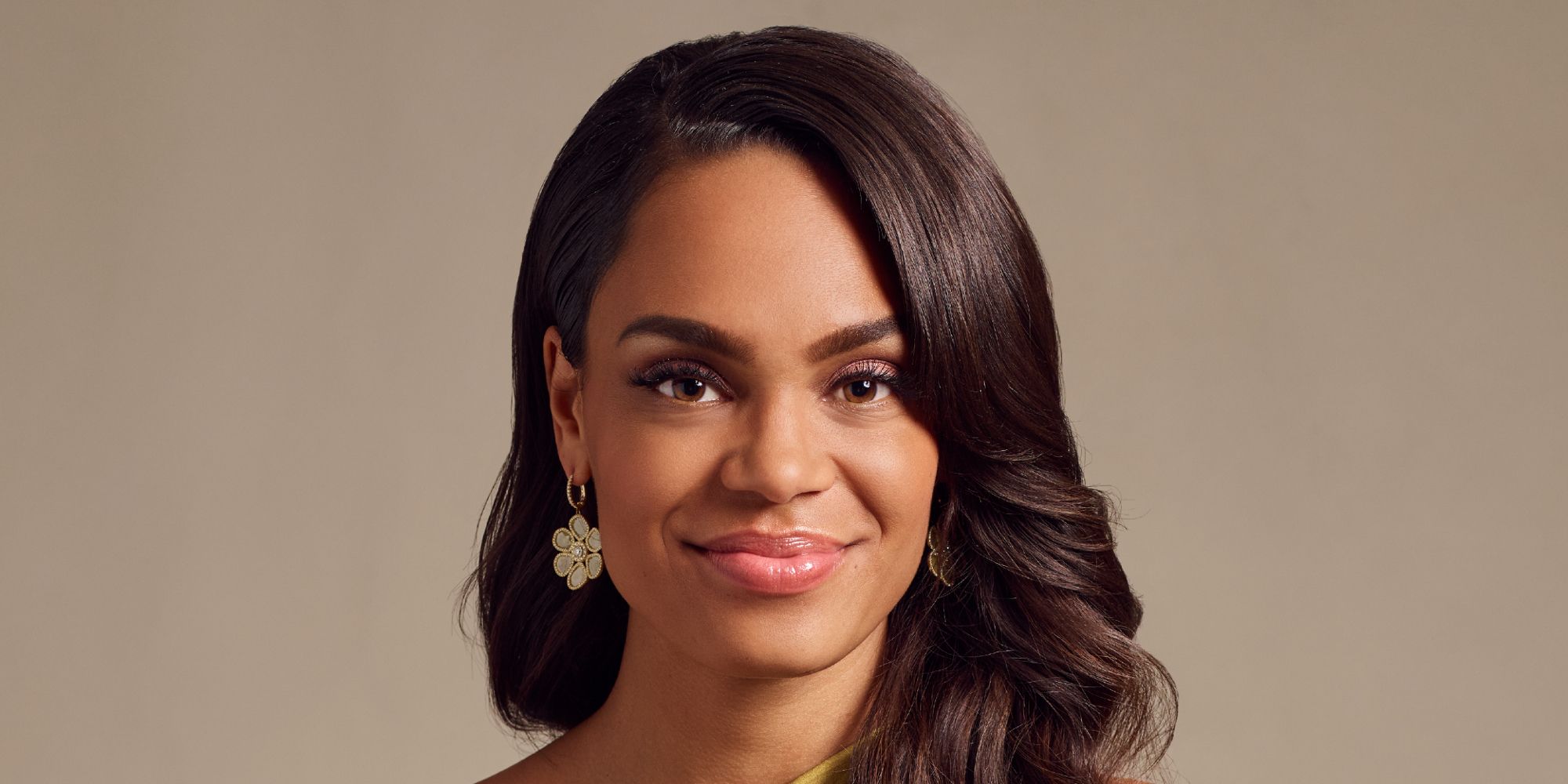 Michelle Young, star of The Bachelorette season 18, reveals that she found herself in an unexpected scenario during her time on the show.
Michelle Young, star of The Bachelorette season 18, reveals that she found herself in an unexpected scenario during her time on the popular dating show. Michelle began her membership with the franchise for The Bachelor season 25, competing to win the heart of Matt James. She returned to the franchise to find love once again, and shares that her journey this season was not something she could have foreseen.
Michelle appeared on The Bachelor season 25 late in the season. While Michelle found herself to be somewhat of a fan favorite after a short amount of time on the show, Matt ultimately ended up with his current girlfriend Rachel Kirkconnell. Michelle then joined The Bachelorette as one of two bachelorettes, the other being Katie Thurston. Michelle seems to maintain a positive attitude about her time on the show despite some controversy surrounding the outcome of The Bachelor season 25.
Related: Bachelorette: Why Becca Kufrin Unfollowed Katie Thurston On Instagram
On November 19th, 2021, Michelle opened up about season 18. She tells Us Weekly that she "had no idea" the season would wrap up the way it did. While Michelle did not share overly specific details as to the unexpected scenario she says she faced as the season came to a close, she adds that the season ended in a way that she didn't "think was possible" for her. Michelle says she's "excited" for fans to see the end of season 18 as she believes it will put some rumors about her love life to rest. Michelle explains that she went into the competition with the goal of being fairly transparent and open with communication regarding her feelings. She adds that staying true to herself upon entering the competition has helped her.
As for juicy bits of Bachelorette drama, Michelle admits she will have some emotional moments on the show, saying "I'm going to show emotion. I'm going to cry. I'm going to break down." Michelle explains how being on the show can sometimes feel overwhelming as there isn't exactly a place to escape to when troubles begin to arise. She assures fans that while there may be some tearful moments, there will also be more lighthearted moments during the show where she is in a good mood. Though her co-star Katie threatened to walk off the show at one point, Michelle argues that "stomping off" and other related behavior is "not really [her] style."
Fans were most likely delighted by Michelle's return to the franchise for The Bachelorette season 18, especially after only getting to see her for a short period of time on The Bachelor. While Michelle neglected to spill specific details about this season's close, what she did share is certainly intriguing. Michelle seems to have a big heart and a lot of charisma, which will likely add to the intensity of heartfelt moments fans can look forward to seeing soon. It is a relief to know that while there may be some heartbreak, there is likely a happy ending at the end of it all for the young Minnesotan teacher.
Next: The Bachelor: Why Fans Think Peter Weber Was The Messiest Male Lead
The Bachelorette airs Tuesdays at 8 pm EST on ABC.
Source: Us Weekly
Even Moon Knight Knows He's Marvel's Most Terrifying Hero
Washington News Post Latest Breaking News, Headlines
Washington News Post|| World News||USA News||Washington||
Celebrity News||Movie Review