Movie/tv News
Benedict Cumberbatch Didn't Know Harry Styles Was Cast In Eternals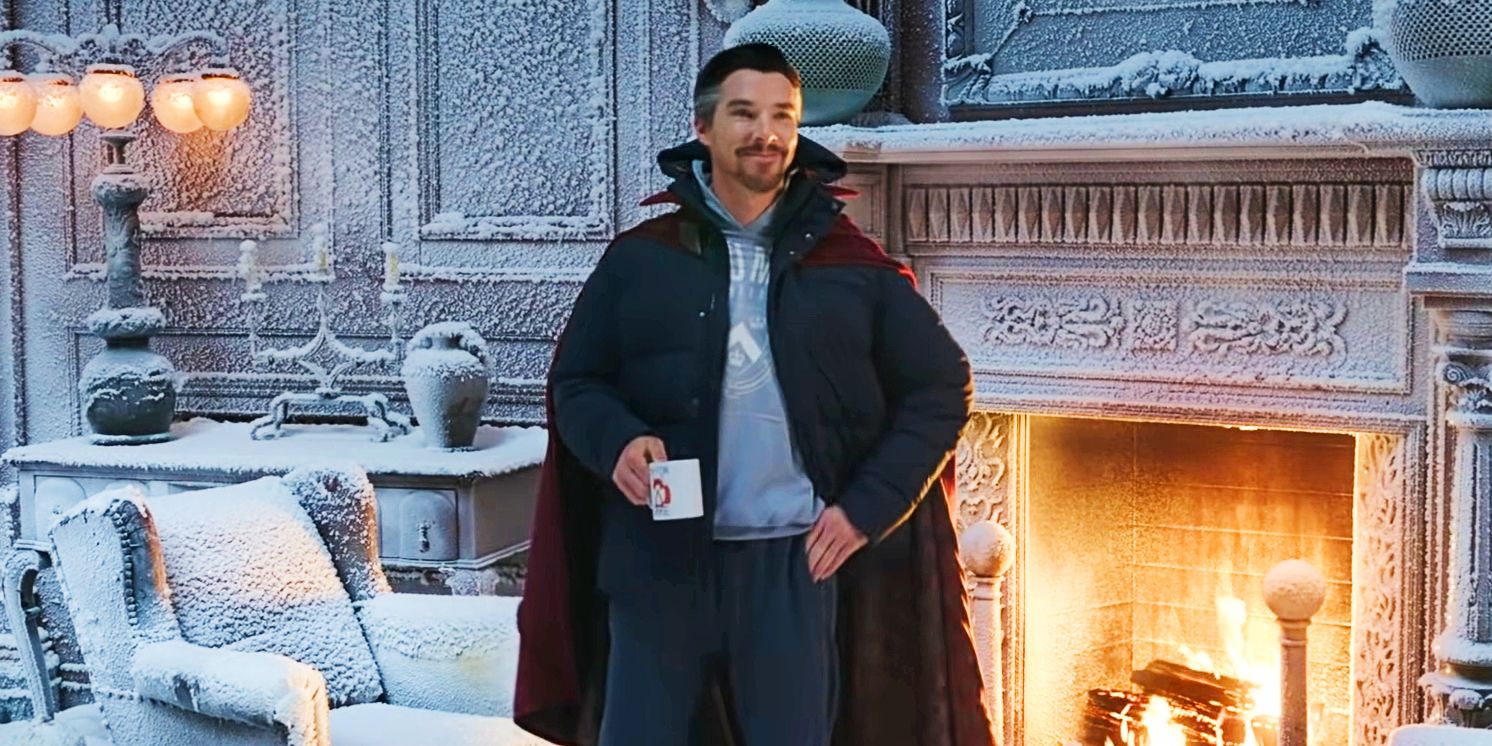 Doctor Strange star Benedict Cumberbatch reveals that he was pleasantly surprised to see Harry Styles appear in the Eternals mid-credits scene.
Doctor Strange star Benedict Cumberbatch admits that he was pleasantly surprised to see Harry Styles appear in the Eternals mid-credits scene. Eternals is the 26th and most recent film in the Marvel Cinematic Universe. Directed by Oscar-winning filmmaker Chloé Zhao, the story of the film follows the immortal alien race known as the Eternals, who were created by the Celestials, and are forced to emerge from the shadows after thousands of years to protect Earth from their ancient evil counterparts, the Deviants.
Eternals features an ensemble cast that includes Game of Thrones alumni Richard Madden and Kit Harington, along with Angelina Jolie, Gemma Chan, Salma Hayek, Barry Keoghan, Kumail Nanjiani, Don Lee, Brian Tyree Henry, Lia McHugh, Lauren Ridloff, and Bill Skarsgård, who voices the Deviant Kro. The film also has a post-credits scene with a voice cameo from the newly-cast Blade star Mahershala Ali and a mid-credits scene that brought Styles into the MCU as Eros/Starfox, the brother of the Mad Titan, Thanos.
Related: Eternals' Deleted Scene Would've Made Harry Styles' Starfox Role Better
Now, ahead of the release of his new Netflix film The Power of the Dog, Cumberbatch shares his thoughts to ET Online about Styles' appearance in the mid-credits scene of Eternals. The actor, who portrays Doctor Strange in the MCU, reveals he didn't know that Styles was joining the Marvel team and was pleasantly surprised by his appearance. The pop star seems to have Cumberbatch's seal of approval, though:
"I didn't even know he was, I'm so out of the loop. He's great, really great."
The Sherlock star is no stranger to appearing in the traditional MCU mid-credits scene, as he did so in his debut as the Sorcerer Supreme in 2016's Doctor Strange. The scene featured Strange deciding to help Thor look for his father Odin in what was a direct tie-in to 2017's Thor: Ragnarok. However, Styles' introduction in the MCU in Eternals is likely just as surprising a prospect for audiences as for Cumberbatch, as the film marked the former-One Direction singer's first role since Christopher Nolan's 2017 war film Dunkirk.
It makes sense that Cumberbatch was unaware of Styles' appearance given his busy schedule, which included filming back-to-back Marvel movies with Spider-Man: No Way Home and Doctor Strange in the Multiverse of Madness. Nevertheless, the fact that he approves of the casting choice should mean a lot to the Dunkirk actor. Maybe there could even be a team-up on the cards between the latest character in Marvel's roster of superheroes and the fan-favourite sorcerer, which would no doubt result in an exuberant reception from fans of the MCU.
Next: Will Harry Styles' Eros Be An Avenger? MCU Future After Eternals Explained
Source: ET Online
Spider-Man: No Way Home (2021)Release date: Dec 17, 2021
Doctor Strange in the Multiverse of Madness (2022)Release date: May 06, 2022
Thor: Love and Thunder (2022)Release date: Jul 08, 2022
Black Panther: Wakanda Forever/Black Panther 2 (2022)Release date: Nov 11, 2022
The Marvels/Captain Marvel 2 (2023)Release date: Feb 17, 2023
Guardians of the Galaxy Vol. 3 (2023)Release date: May 05, 2023
Ant-Man and the Wasp: Quantumania (2023)Release date: Jul 28, 2023
Single All The Way Review: Netflix's Holiday Romcom Is Funny & Heartwarming
Washington News Post Latest Breaking News, Headlines
Washington News Post|| World News||USA News||Washington||
Celebrity News||Movie Review