Movie/tv News
Better Call Saul Makes Mike's Darkest Ever Moment Even Worse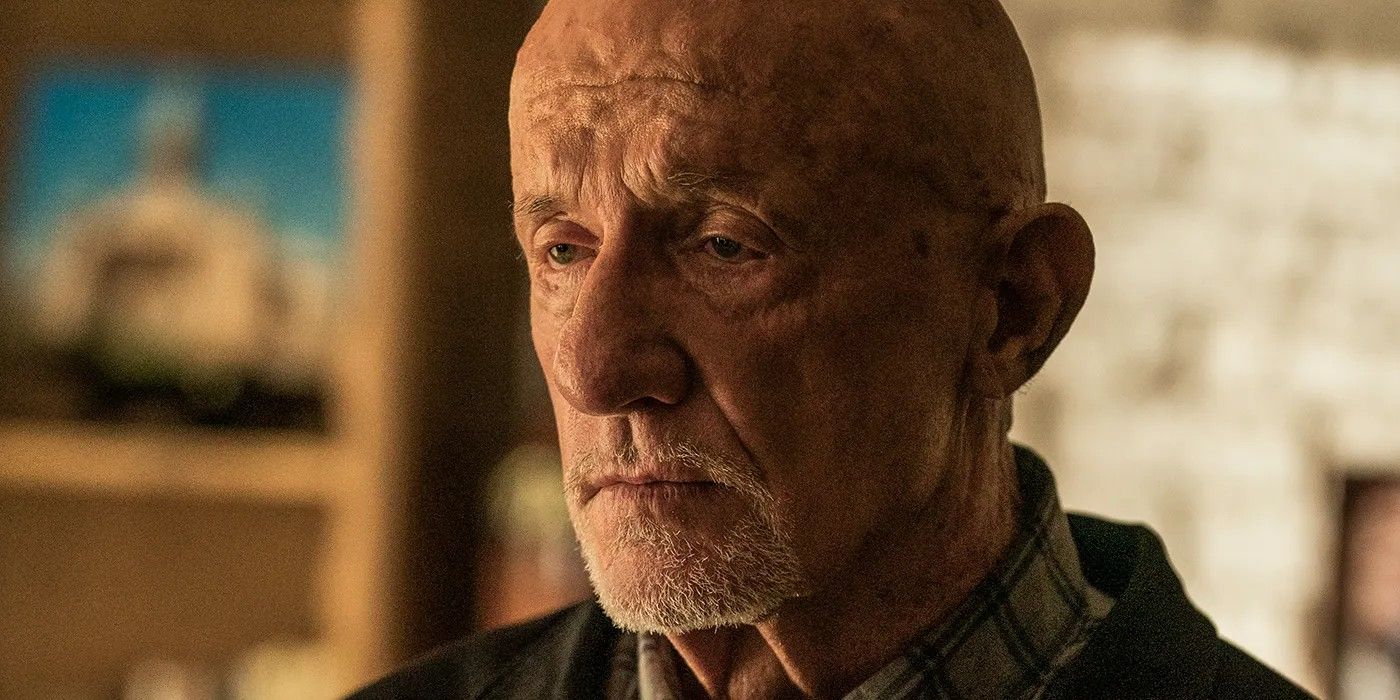 As Lalo digs into Mike's past, the latter's worst ghost is coming back to haunt him. What was a mere trauma until now has just become a real threat.
WARNING! Spoilers ahead for Better Call Saul season 6, episode 5.
Better Call Saul season 6, episode 5 sees Lalo Salamanca (Tony Dalton) unearth Mike's (Jonathan Banks) darkest moment: killing Werner Ziegler (Rainer Bock) in season 4. As Jimmy (Bob Odenkirk) and Kim (Rhea Seehorn) start to face the consequences of scamming Howard (Patrick Fabian), Gus (Giancarlo Esposito) and Mike expect and prepare for Lalo's revenge. But Lalo is taking it one step at a time, and as Better Call Saul reveals, his plan begins in Germany, with Werner's wife, Margarethe (Andrea Sooch).
In Better Call Saul season 4, Gus hires Werner to build his underground meth superlab. Both Gus and Mike make it very clear to Werner that secrecy is the number one rule. But Werner, ever more uneasy with being apart from his wife of 26 years, decides to break out of the Lavandería Brillante compound and arrange a meeting with Margarethe. However, Mike apprehends Werner and makes him send Margarethe back home. Gus orders Werner's death and Mike offers to do the job himself (rather than wait for Gus' men). Mike and Werner had bonded for the whole duration of Better Call Saul's season 4, and Werner was a truly innocent man caught in a dangerous world – for these reasons, killing him was a traumatic, haunting event for Mike.
Related: Better Call Saul: Jimmy & Kim's Downfall Was Predicted In Season 2
When Lalo tracks down Margarethe in Better Call Saul's "Black and Blue," he exposes the worst thing Mike has had to do in his job. Furthermore, Mike killing Werner is no longer a story, a traumatic event that Mike has to live with and try to accept. This event is now a real threat to Mike and Gus: Lalo breaking into Margarethe's house and stealing key valuables is part of his complex plan to bring down his sworn enemies. In the last episodes of Better Call Saul season 6 part 1, Mike will have to face the darkest version of himself if he is to defeat Lalo. Mike's tragic backstory thus continues to haunt him.
Lalo has wanted to uncover the story behind Werner for a long time. Better Call Saul season 5 begins with Lalo trying to figure out the "Michael" and Werner Ziegler characters. In the season 4 finale, Lalo poses as one of Gus' men and calls Werner, trying to learn the location of Gus' lab. Werner initially falls for it, but Mike interrupts the conversation in due time. But Lalo never forgets, and Better Call Saul season 6, episode 5 proves just that. His obsession with unveiling the truth behind Werner had only been put on hold by more pressing matters – now, he can pursue this story and even use it against his enemies, Mike and Gus.
It's perhaps unsurprising that Lalo and Mike become worthy adversaries in Better Call Saul season 6. They are both meticulous, highly rational (with brief but sharp exceptions in Lalo's case), and determined to go up. But, in facing Lalo, Mike will have to confront the darkest side of his past. It will be an interesting but potentially upsetting journey for an already tragic character.
Next: Saul's Howard Disguise Reveals The Disturbing Truth Chuck Always Feared
Better Call Saul continues Monday on AMC.
90 Day Fiancé: Mike's Fresh Makeover Reveal Makes Instagram Fans Swoon
About The Author
Washington News Post Latest Breaking News, Headlines
Washington News Post|| World News||USA News||Washington||
Celebrity News||Movie Review