Movie/tv News
Black Panther 2 Reportedly Has Four Weeks Left Of Filming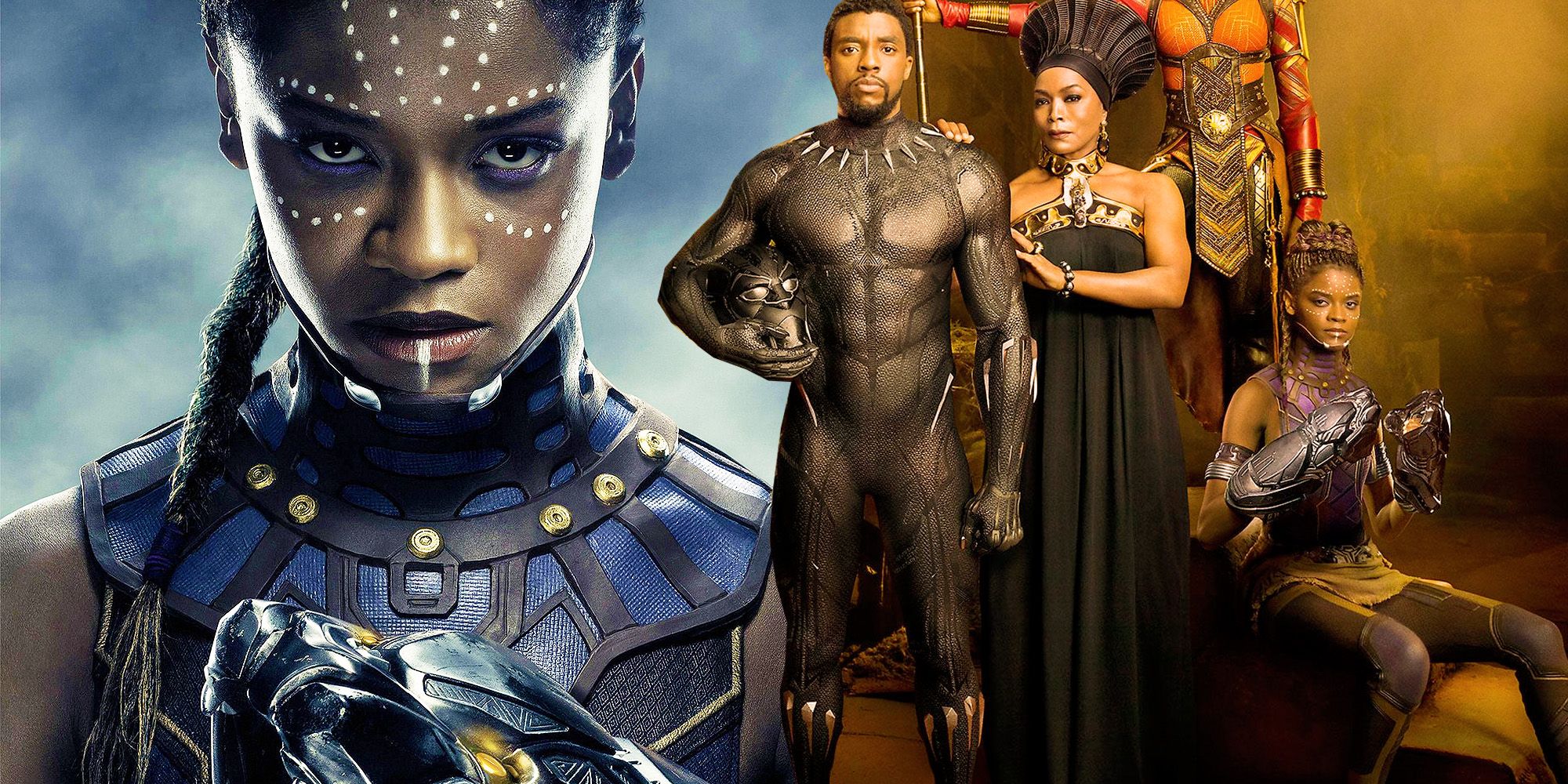 After months of delays and other setbacks, work on the Black Panther sequel is set to resume and make a valiant four week sprint to the finish line.
After months of delays, production on Black Panther: Wakanda Forever is reportedly set to resume with only four weeks of filming left to complete. The hotly anticipated sequel to 2018's critically acclaimed Black Panther starring the late Chadwick Boseman, work on a second film was officially confirmed at 2019's San Diego Comic-Con with Boseman expected to return as the titular hero. However, in August 2020 Boseman sadly passed away from colon cancer, with director Ryan Coogler and Marvel Studios reportedly unaware of the actor's illness prior to his death. Deciding not to recast the role of Boseman's T'Challa, instead, the filmmakers opted to shift the focus onto the other characters featured in the first film. More emphasis was also placed on T'Challa's sister Shuri, played by British actress Letitia Wright.
Filming officially began in June last year, with Marvel Studios boss Kevin Feige revealing that changes to the script were also still being undertaken due to Boseman's passing. The production would later experience another setback in August that year when Wright sustained shoulder injuries and a concussion while filming a stunt on location in Boston. While filming continued for some time without Wright, allowing her time to fully recover from her injuries, production was put on hold in November. Work was expected to resume again on January 10 this year, but that schedule was then affected by several cast and crew members testing positive to COVID-19 including Lupita Nyong'o.
Related: How Shuri's New MCU Story Sets Up Iron Man's Replacement
With all these prior disruptions, new reports are suggesting that Wakanda Forever's problem-plagued production is now ready to get back on track and make a valiant sprint to the finish line. According to THR, shooting is set to resume next week in Atlanta, with Wright fully healed and expected to return to set. The reports also suggest that it is only expected to be a four-week shooting period which will allow Coogler to capture the scenes necessary ahead of the film's November release.
Beginning with Boseman's tragic passing, work on this Marvel sequel has certainly been visited by more than its fair share of problems. Not only has Coogler and his team had to work around Wright's injuries, but they also experienced the death of another cast member in the form of 95-year-old Dorothy Steel, who plays the Wakandan Merchant Tribe elder, in October last year. With all these setbacks and tragedies in mind, no doubt Wright, Coogler, and the rest of the film's cast and production team will be more determined than ever to see these last four weeks go smoothly.
When Wakanda Forever does finally hit screens in November this year, it will undoubtedly join a select group of well-known films whose behind-the-scenes woes provide a tale almost as interesting as the movie itself. However, with some of the best art often evolving from a place of struggle, no doubt Coogler and the Black Panther 2 team will be doing their utmost to honor Boseman's and Steel's legacies and deliver a film destined to wow audiences. Marvel fans are certainly eager to see how the MCU's nation of Wakanda, and the amazing world that Boseman helped to introduce, will continue without their beloved king. Black Panther: Wakanda Forever is currently planned to arrive in theaters on November 11 this year.
Next: Michael B Jordan Should Take Over Black Panther 3 (& Bring Denzel)
Source: THR
Doctor Strange in the Multiverse of Madness (2022)Release date: May 06, 2022
Thor: Love and Thunder (2022)Release date: Jul 08, 2022
Black Panther: Wakanda Forever/Black Panther 2 (2022)Release date: Nov 11, 2022
The Marvels/Captain Marvel 2 (2023)Release date: Feb 17, 2023
Guardians of the Galaxy Vol. 3 (2023)Release date: May 05, 2023
Ant-Man and the Wasp: Quantumania (2023)Release date: Jul 28, 2023
The One Thing That Made Michael Keaton Return As Batman In The Flash
About The Author
Washington News Post Latest Breaking News, Headlines
Washington News Post|| World News||USA News||Washington||
Celebrity News||Movie Review