Movie/tv News
Boss Baby Parade Balloon Gets Crowd To Chant Movie Name In Hilarious Video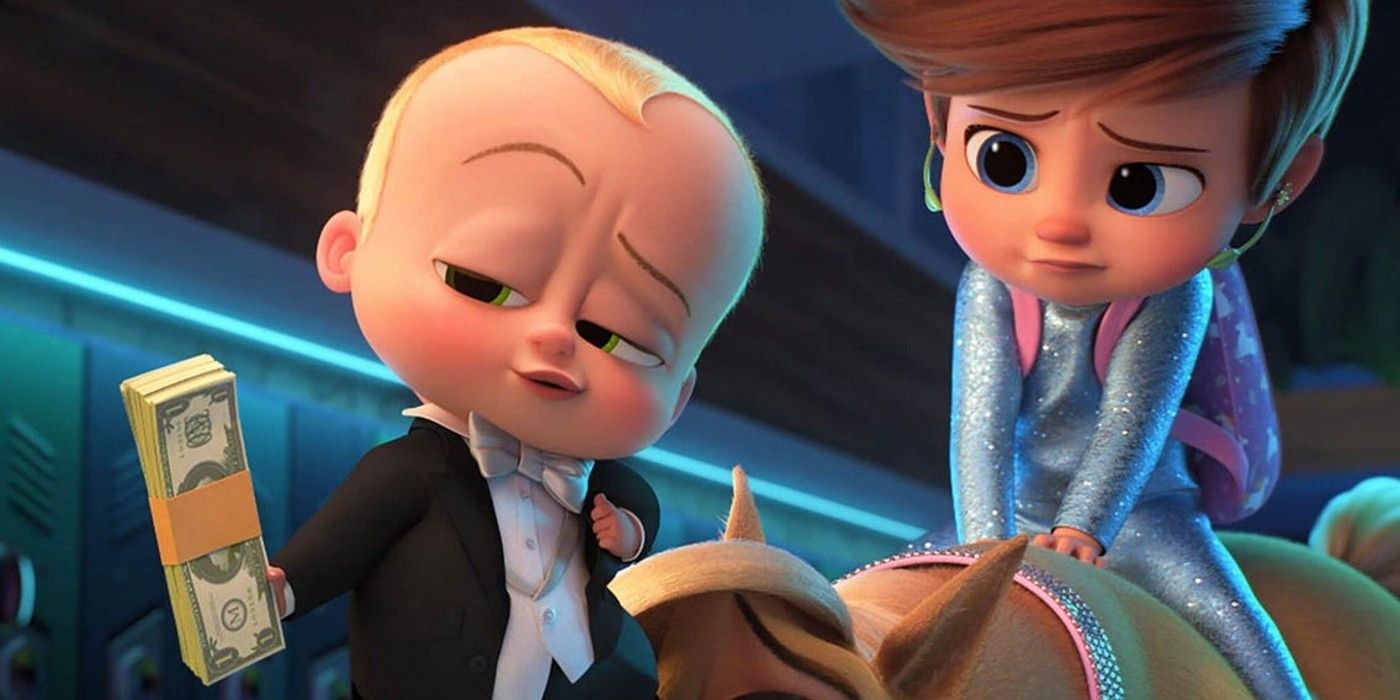 Many balloons were seen as Macy's Thanksgiving Day Parade, but the one for The Boss Baby led to the crowd chanting the movie's name.
The Boss Baby and its sequel The Boss Baby: Family Business were honored at Macy's Thanksgiving Day Parade through a balloon met with approval from the watching crowd. With the release of The Boss Baby: Family Business in July 2021, the two films have grossed over $605 million at the box office, despite receiving mediocre reviews. The franchise also saw a television series on Peacock titled The Boss Baby: Back in Business and an untitled third film in development through Dreamworks.
The Boss Baby follows the titular character, an infant with the mind of an adult and the various adventures he gets into. The film's cast includes Alec Baldwin, Amy Sedaris, Jimmy Kimmel, and Lisa Kudrow. Boss Baby: Family Business was also notable for being one of the first films to release in theaters and on streaming on the same day, a pattern started by Universal's Trolls: World Tour.
Related: Why Universal Released Trolls World Tour On-Demand, But Not Fast 9
A twitter user (@aaronjwhitman) tweeted video of the boss baby's float making its way down the parade route in New York City as part of the annual Thanksgiving Day Parade. Onlookers can be heard in the video chanting "boss baby" repeatedly in appreciation for the character. The video is 6 seconds long and includes the caption "all hail boss baby" in agreement with the crowd's chanting.
The parade also featured many other well-known characters from pop culture, with Baby Yoda, Snoopy, Goku, and Pikachu all making appearances in balloon form. Despite The Boss Baby: Family Business being largely mediocre by most accounts, the franchise's popularity with younger audiences has granted it its spot in the parade. The parade covers a 2.5-mile course with over thirty floats participating in this year's activities.
With kids' attention being diverted in so many directions nowadays, it's interesting to see what is successful for kids, and by extension, what stays in the cultural memory for longer. Boss Baby seems to have a similar effect the Minions had, where the source of it itself isn't particularly memorable, but the culture around which that art was created allowed it to have a life beyond its running time. With Boss Baby: Family Business doing well over streaming, it shows once again that something doesn't have to be particularly good to be memorable, and that being memorable can come from many factors. With the third film in development, The Boss Baby franchise is going to continue as it started, as a fun, inoffensive diversion for children and adults alike.
Next: The Boss Baby: Family Business Voice Cast – What The Actors Look Like In Real-Life
Source: @aaronjwhitman
Adam Driver On Potential Star Wars Return: Totally Not Against It
About The Author
Washington News Post Latest Breaking News, Headlines
Washington News Post|| World News||USA News||Washington||
Celebrity News||Movie Review