Movie/tv News
DC's Metal Men Animated Movie In Works From Little Mermaid Directors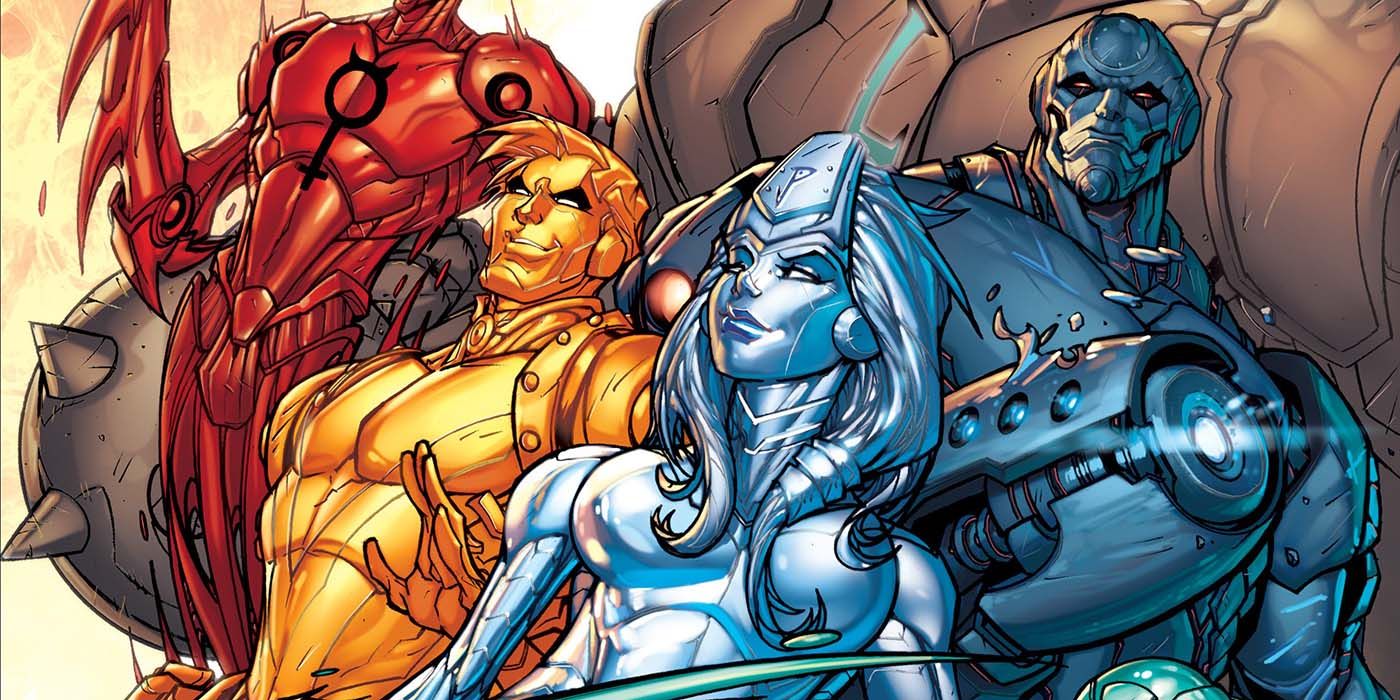 The Little Mermaid directors Ron Clements and John Musker partner up with Celeste Ballard to collaborate on DC animated Metal Men series.
A new DC animated film, Metal Men is in development from Ron Clements and John Musker, the directors of Little Mermaid. The original Metal Men, aptly named Gold, Iron, Tin, Lead, Mercury, and Platinum, were created by a scientist named William Magnus. The DC comic heroes were originally brought to life by Robert Kanigher and Ross Andru in 1962 and have seen a fair share of misadventures in the DC Universe throughout the decades.
According to THR, an animated DC's Metal Men movie is now in the works. Clements and Musker were announced as the directors of the upcoming film, and the two will collaborate with Celeste Ballard, a writer who contributed on Space Jam: A New Legacy. Some are pointing to Ballard's other works, such as the TBS comedy Wrecked and MTV's Sweet Vicious, in attempts to get an idea for what direction they can expect the film to take.
Related: WB Should Turn Their Failed DC Projects Into Animated Films
Clements and Musker each have an established resume, complete with decades of work for Disney. Alongside The Little Mermaid, the team's work is also featured in acclaimed films such as Aladdin, Treasure Planet, and Hercules. But make no mistake, Clements and Muster aren't just known for their work on classics from early Disney, but also on films as recent as The Princess And The Frog and Moana. While tackling superhero themes hasn't been prevalent in the team's previous work, it will be interesting to see how Metal Men is handled, as the DC characters themselves have been portrayed in both comedic and serious ways in past appearances throughout the decades.
While there has been no word on what the Metal Men animated feature would focus on, rumors say it's being tossed around that the movie will likely be something more suitable for younger kids. This information comes in spite of the fact that many of the Metal Men comics are targeted to those 12 and up. More updates are sure to come as WAG moves forward with this project and approaches the release of DC League of Super-Pets in May 2022.
More: Why The Princess And The Frog Was Traditional, Not 3D, Animation
Source: THR
DC League of Super-Pets (2022)Release date: May 20, 2022
Star Wars: The Last Jedi Misunderstands How The Skywalker Bloodline Works
About The Author
Washington News Post Latest Breaking News, Headlines
Washington News Post|| World News||USA News||Washington||
Celebrity News||Movie Review