Movie/tv News
Disney Wanted Peter Jackson to Edit Out All Swearing in Beatles Doc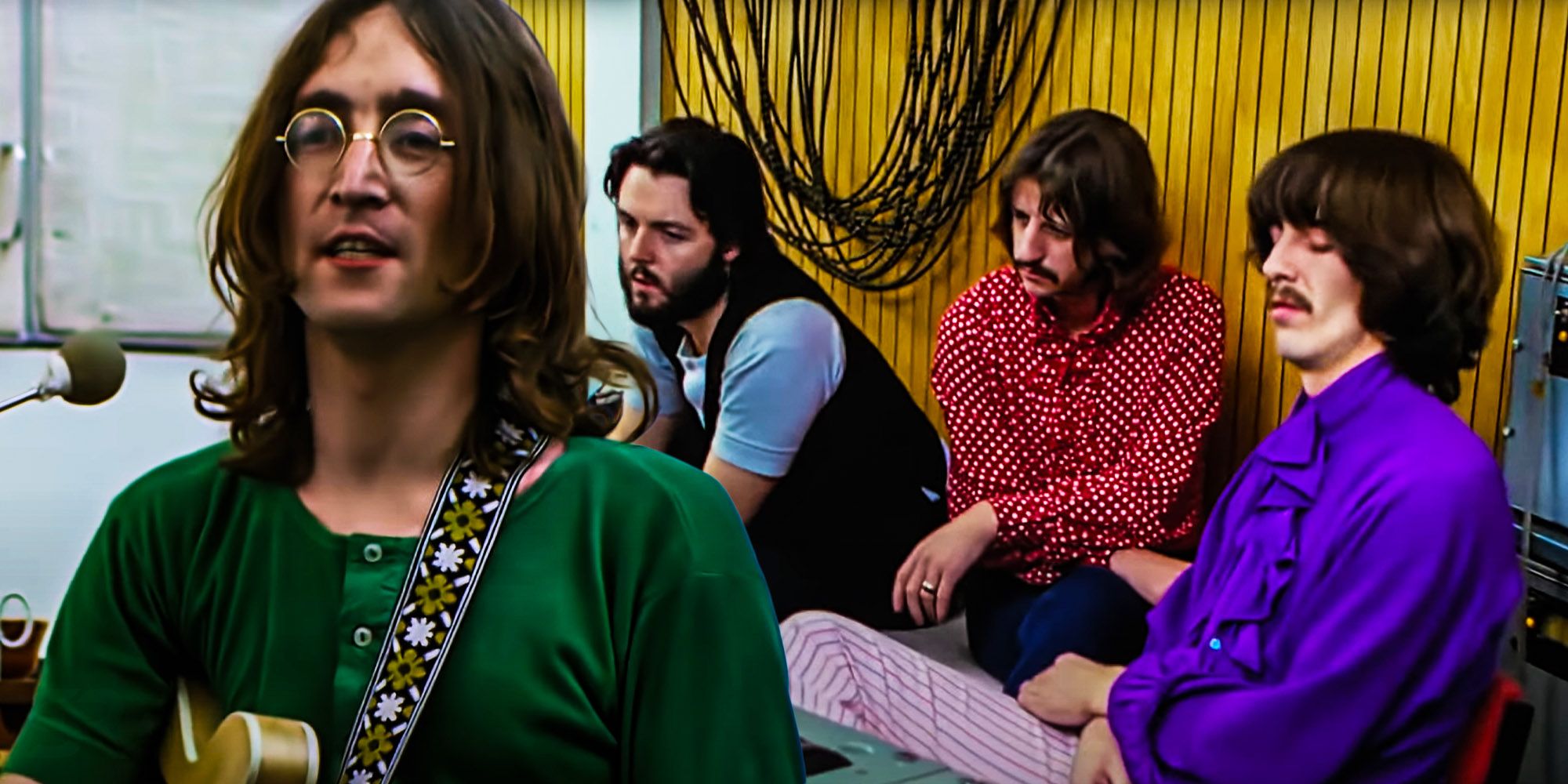 Peter Jackson reveals Disney wanted to remove all swearing from The Beatles: Get Back documentary, but the band members convinced them otherwise.
Peter Jackson says that Disney wanted to edit out all the swearing from his The Beatles: Get Back documentary, but the surviving band members talked them out of it. Jackson's new three-part docuseries covers the making of The Beatles iconic 1970 album, Let It Be. The new documentary largely utilizes material originally captured by Michael Lindsay-Hogg in his behind-the-scenes production surrounding the making of the same album.
Jackson has characterized The Beatles: Get Back as "a documentary about a documentary," with each episode running between two to three hours in length. The making of the iconic Let It Be album was marred by tensions between the bandmates, however, Jackson's docuseries also shows the more upbeat side of the production.  Featuring nearly 60 hours of unseen footage and more than 150 hours of unheard audio, The Beatles: Get Back details the highs and lows of the most famous band in history. While fans will enjoy the raw, uncut footage, it appears Disney initially asked for some changes.
Related: How Old The Beatles Were During Get Back Sessions
Speaking to NME, Jackson reveals that Disney wanted the legendary director to edit out all the swearing from his The Beatles: Get Back documentary. Jackson further explains that upon hearing Disney wanting to "remove all the swearing," surviving band members Ringo Starr and Paul McCartney were initially confused. They told the director and Disney "that's how we spoke. That's how we talked." Even George Harrison's former wife, Olivia, refuted Disney's suggestions, joining Ringo and Paul in saying "that's how we want the world to see us."
Jackson also recalls Ringo and Paul's first reactions to viewing the documentary. The director says he "was expecting notes" from the band members, but he never received "a single note." Jackson further explains that one of the bandmates told him watching the documentary was "one of the most stressful experiences of their entire life." It seems that Jackson and the surviving Beatles wanted the documentary to be "truthful." Above all else, Jackson, Ringo, and Paul didn't want to "whitewash" the documentary or make it "sanitized." Because of this strong belief in presenting the truth in the documentary, all involved immediately shot down Disney's suggestion in removing the swearing.
Given The Beatle's tumultuous history and their association with rock 'n' roll, presenting anything other than the raw behind-the-scenes footage would have deterred many fans. With the internet filled with hundreds of hours of uncensored Beatles footage, Jackson's documentary would have been forgettable if Disney had their wish. Fortunately, the director, Ringo, and Paul were able to come together to produce The Beatles: Get Back in its raw format that better represents the band and time period they operated during.
Next: What Happened To Every Beatle After They Broke Up
Source: NME
Bruce Campbell Is Officially Done Playing Evil Dead's Ash
About The Author
Washington News Post Latest Breaking News, Headlines
Washington News Post|| World News||USA News||Washington||
Celebrity News||Movie Review