Movie/tv News
Dune: Denis Villeneuve Shares Childhood Storyboards Drawn As A Teenager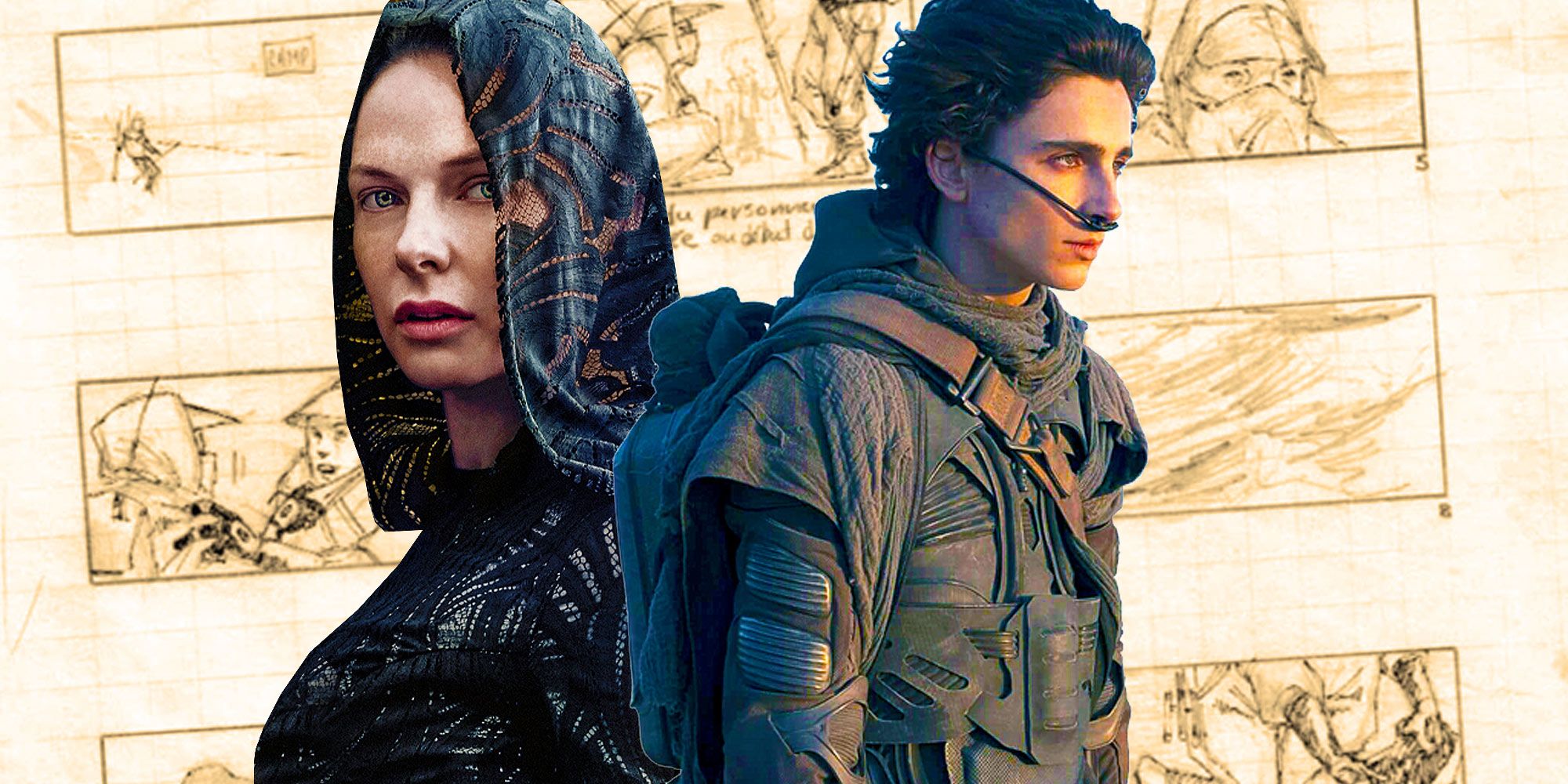 Dune director Denis Villeneuve shares childhood storyboards he drew with a friend as a teenager imagining their own version of a Dune adaptation.
Dune director Denis Villeneuve recently shared a childhood storyboard drawn with a friend as a teenager. Villenueve is the director of Dune and the upcoming Dune: Part 2, which is based on the famed sci-fi novel by Frank Herbert. The first part was released in theaters and HBO Max in October with a strong reception from fans and critics alike. The film stars Timothee Chalamet, Jason Momoa, Rebecca Ferguson, Oscar Isaac, Stellan Skarsgard, Josh Brolin, Dave Bautista, and Javier Bardem.
Villeneuve originally agreed to direct Dune, a passion project of his, with the understanding that he would split the book into two parts for the film adaptation. This meant that the performance and reception of the first half would dictate whether or not he filmed the second. Fortunately, the gamble paid off, and Dune: Part 2 was greenlit the following week after the first debuted.
Related: Why Dune 2021 Was Right To Cut The Book's Best Scene
Villeneuve recently shared an interesting peek at his passion for Dune, which goes back to his childhood. During his teenage years, Villeneuve collaborated with an artist friend, Nicolas Kadima, to create storyboards for Dune, as neither of them had a camera at the time. Villeneuve shared a scan of one of the storyboards with THR, which shows the adventures of Paul Atreides on Arrakis after he joins the Fremen. The director's brother discovered the old storyboards in their father's old desk and Villeneuve decided to share them. Take a look at one of the pages below:
Villeneuve has collaborated with the same storyboard artist, Sam Hudecki, a fellow French Canadian, since his 2013 film, Prisoners, with Hugh Jackman and Jake Gyllenhaal. With Dune: Part 2 in the early stages of pre-production, Villeneuve will no doubt already be creating the visual cues, tone, and style for the next chapter, which is expected to start filming by Summer or Fall of 2022. The director is already setting things up for the next film, like the inclusion of the infamous Feyd Rautha and The Emperor, two eagerly anticipated characters for the franchise.
It's always fascinating to see the origins of filmmakers and creators. For Villeneuve, not having a camera to create short films or visual representations of what he was passionate about didn't stop him at all. He did the next best thing, which was to storyboard the projects he envisioned. Now an A-list filmmaker with a passion project like Dune at his fingertips, it's even more compelling to see how Villeneuve continues to bring his visions to life. Dune: Part 2 is expected to release in October 2023.
Next: Dune's Big Spaceships Omission Shows Why Its Sci-Fi Works
Source: THR
Dune (2021)Release date: Oct 22, 2021
Shang-Chi Video Reveals Weirdly Cute Plush Prop Used On Set As Morris
About The Author
Washington News Post Latest Breaking News, Headlines
Washington News Post|| World News||USA News||Washington||
Celebrity News||Movie Review