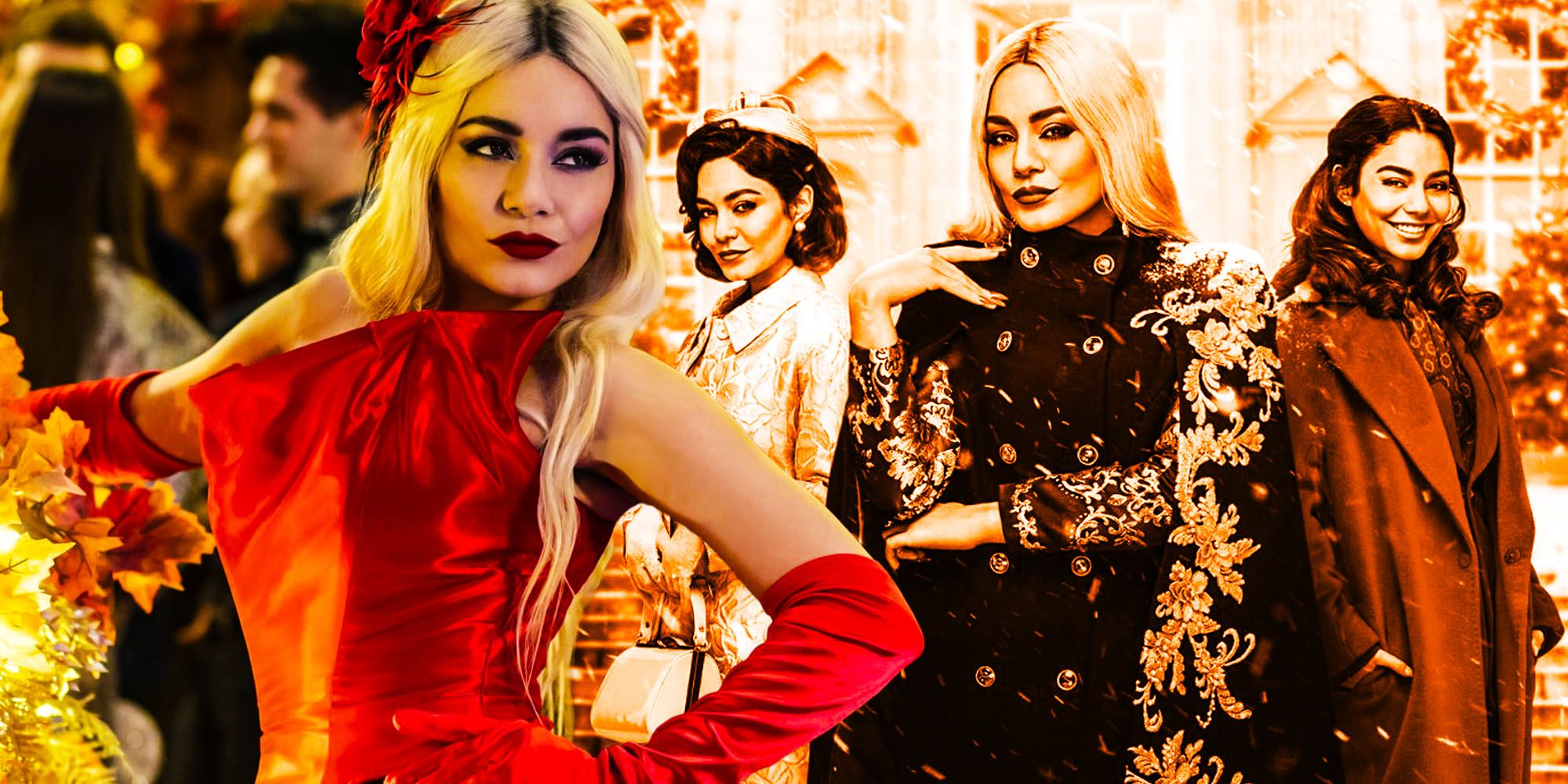 If Netflix greenlights The Princess Switch 4, it may not be for a while. Here's what we know including story, returning cast & potential release date.
Now that The Princess Switch 3 has released on Netflix, here's everything that's known about a potential The Princess Switch 4, including release date, cast, and story details. Since the release of the first The Princess Switch movie in 2018, the series has become one of Netflix's most anticipated holiday movies each year. The sequel, The Princess Switch: Switched Again was released in 2020, and now The Princess Switch 3 has arrived to get viewers in the holiday spirit.
A fun spin on the Parent Trap story, the first Princess Switch movie found a baker from Chicago swapping places with her double, who just happened to be the fianceé of the prince of Belgravia. Vanessa Hudgens pulled double duty in the first movie as both Stacy de Novo and Lady Margaret, and in the second movie, added the scheming Fiona as the third character to her roster. The Princess Switch 3 finds Queen Margaret and Princess Stacy forced to team up with their former foe Fiona in order to retrieve a priceless relic after it's stolen.
Related: The Princess Switch 3 New Cast & Returning Character Guide
Even with all that, there's still more story to tell. Audiences may be wondering if there will be a Princess Switch 4, and if so, what it will entail. Here's everything we know about The Princess Switch 4. including a potential release date, potential cast, and what the story could be about.
Will Netflix Make The Princess Switch 4?
At the moment, Netflix hasn't officially greenlit The Princess Switch 4 and it all hinges on Vanessa Hudgens. In a recent interview, Hudgens confessed that while she loves making the Princess Switch movies, they are a lot of work and she needs a break, saying, "You know, I never want to say never, but I definitely need a break from the amount of work that these movies take. They're so special…But it's a lot [of work]." (via Us Magazine) Hudgens reiterated that in her interview with Screen Rant, saying, "I don't know. I feel like I need a little break from Christmas for a minute," when asked how many Princess Switch movies she might make. If The Princess Switch 4 does eventually get greenlit, it likely won't be for a few years in order to give Hudgens a break.
The Princess Switch 4's Story: How Romancing The Star Sets Up A Sequel
If the Princess Switch series ends with The Princess Switch 3, the movie lends itself to a nice stopping point. However, it still opens up a few potential storylines for The Princess Switch 4. The third movie took a fairly wild story swing with Fiona using her shady connections to the criminal underworld to help Stacy and Margaret, so it's possible that the fourth movie could continue in that unexpected direction. Fiona and Peter (Remy Hii) reignited their relationship, so there will be a love story to explore in a potential The Princess Switch 4. It also feels somewhat inevitable that a pregnancy storyline might come into play for at least one of the characters, particularly if a royal heir storyline is involved.
Princess Switch 4 Cast: Will Vanessa Hudgens Play Another Doppelgänger?
Obviously, if The Princess Switch 4 were to happen, it couldn't happen without Vanessa Hudgens. All three of her characters, Queen Margaret, Princess Stacy, and Fiona would return, as they're all integral characters to the story now. So would their three partners: Nick Sagar as Kevin Richards, Margaret's husband and the future Prince Consort of Montenaro; Sam Palladio as Stacy's husband and the prince of Belgravia, Edward Wyndham; and Remi Hii as Peter Maxwell, Fiona's ex-turned-current love. As Fiona made up with her estranged mother, Bianca, at the end of The Princess Switch 3, actress Amanda Donohoe would likely factor into any Princess Switch 4 story, as well. For those wondering if Hudgens would add a fourth character, it's unlikely – the actress has expressed in numerous interviews how difficult it already is to shoot her as three different characters; a fourth would be nearly impossible.
Related: Netflix's Holiday Movie Universe & Connections Explained
Princess Switch 4 Release Date Prediction
Netflix has been consistent with releasing Princess Switch movies: 2018, 2020, and 2021. However, Hudgens wants a break and there is no sign that Netflix intends to greenlight The Princess Switch 4 any time soon. Considering that, the very earliest viewers might expect to see The Princess Switch 4 would be a release date for the 2023 holiday season.
Next: Every Netflix Movie & Series Releasing For Christmas 2021
90 Day Fiancé: Liz Explains How Big Ed Broke Her Ankle
About The Author
Washington News Post Latest Breaking News, Headlines
Washington News Post|| World News||USA News||Washington||
Celebrity News||Movie Review