Movie/tv News
Harley Quinn Brings Wonder Woman's Best DCEU Lesson To Comics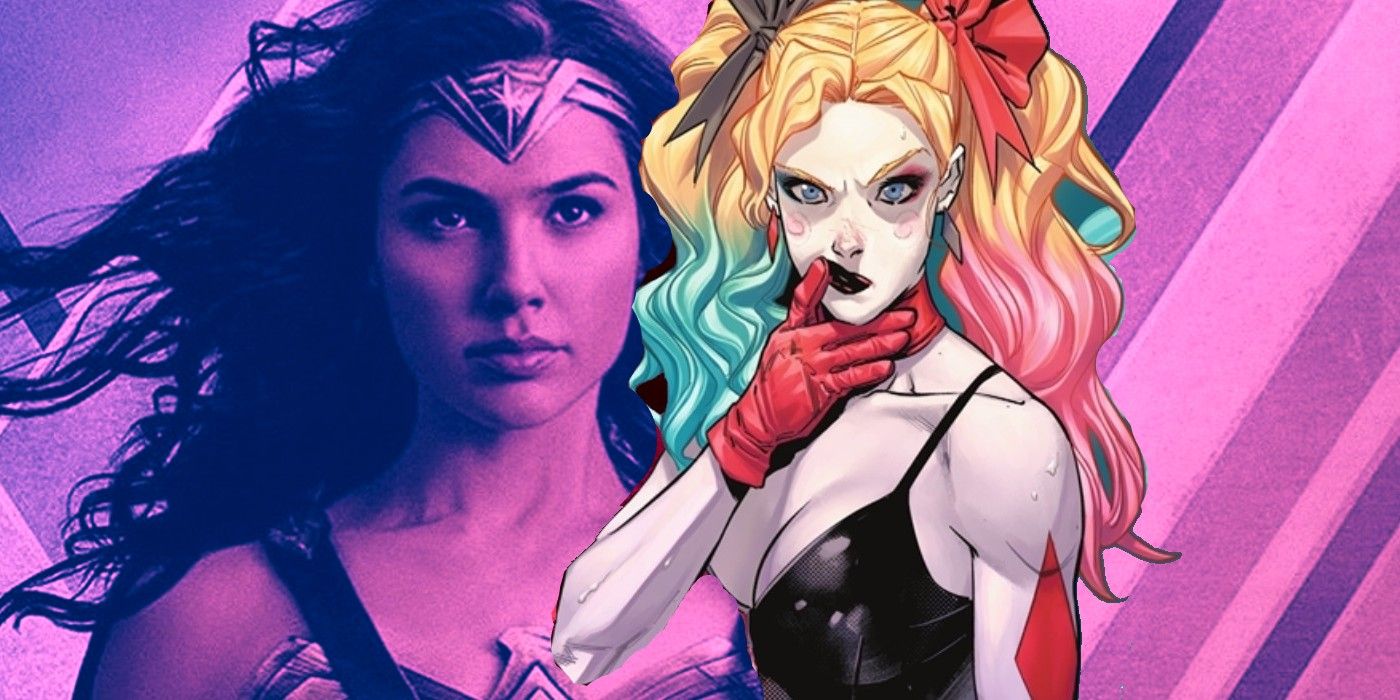 Harley Quinn is proving to be a rather surprising hero and is now even passing Wonder Woman's DCEU lessons on to her sidekicks.
Warning: contains major spoilers for Harley Quinn #9!
When it comes to heroes, Harley Quinn usually isn't the first to come to mind, but her newly turned leaf has her quoting the DCEU and becoming more like Wonder Woman. Harley Quinn #9 features the titular heroine in multiple roles – as a legitimate heroine and as a conscience in her sidekick's mind. She may not have always made the best decisions, but she's bringing out the best in others, as well as herself.
Harley Quinn has turned her life around. After splitting from the Joker and finding new love with Poison Ivy, she has also become a hero. She has been recruited by Batman and has been on her own crusade to save the former clowns of Gotham who need a fresh start. Her journey has been riddled with speedbumps, but she hasn't given up yet – and neither have the people around her. Harley Quinn #9 is from the creative team of Stephanie Phillips, Riley Rossmo, Ivan Plascencia, and Deron Bennett. It sees Harley trying to reunite Poison Ivy with her separated other half while her sidekick – Kevin – does his best to become a hero in his own right. It isn't the easiest thing for him considering who he has to save, but with help from the DCEU, he makes the right choice.
Related: The Version of a Wonder Woman 1984 Enemy That'll Never Appear on Film
During a fire at S.A.F.E. Headquarters – where Hugo Strange has been operating – Kevin is confronted with the decision of whether or not to save Lockwood. Lockwood was an incredibly sadistic guard at Arkham and never treated Kevin too kindly. Lockwood is far from innocent, leaving Kevin's conscience to ponder what to do. This conscience takes the form of Harley Quinn as both a devil and an angel, debating the situation. The angelic Harley actually provides some great advice – taken directly from Wonder Woman (2017).
In the film, Diana defeats General Ludendorff, believing him to be Ares. When the war doesn't end, she questions her role in man's world and what the role deserves. Steve Trevor argues with her, impressing the idea that, "it isn't about deserve… it's about what you believe." Later in the film, when confronting the real Ares, Wonder Woman takes this advice and repeats it to her foe, stating that she believes in love. Harley and Kevin have taken this lesson and put their own twist on it. Lockwood doesn't necessarily deserve to be saved based on his previous actions, but this Gotham villain's life isn't the highest stake. Kevin's ability to be a better person – and a hero – is on the line.
Being a hero doesn't mean saving the nicest people – it means saving everyone because it's the right thing. Harley Quinn is an unlikely hero, but she has stuck to her new path as best as she can, looking out for those who will be the most overlooked. Already, Harley has proven that she is a hero, not just because she is still choosing to do the right things, but because she is passing that lesson on. Even when she isn't around, Harley Quinn still has an impact on the people whose lives she has already changed for the better. Harley Quinn may have a long journey ahead, but she's becoming more of a hero with each issue.
More: Harley Quinn Reveals a Twisted New Fact About Her Obsession with Joker
Marvel Just Made Another Iron Man MCU Decision Look Stupid
About The Author
Washington News Post Latest Breaking News, Headlines
Washington News Post|| World News||USA News||Washington||
Celebrity News||Movie Review