Movie/tv News
How Breaking Bad Movie El Camino Influenced Better Call Saul's Ending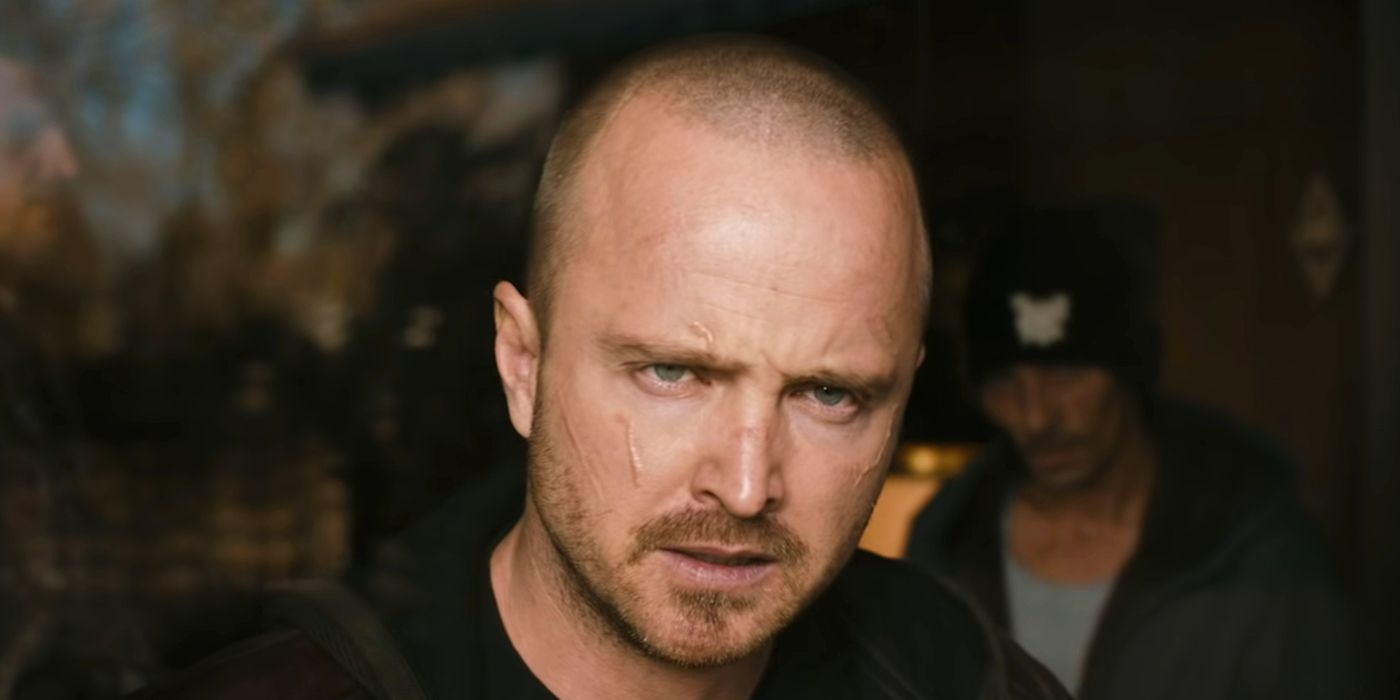 Spoilers ahead for the Better Call Saul finale!Better Call Saul's finale was set into motion by Breaking Bad film El Camino, according to series creators. Now that Better Call Saul has officially wrapped, viewers have witnessed the long-awaited conclusion to Saul Goodman's story, after the character was first brought to the screen in Breaking Bad season 2 episode 8, fittingly titled "Better Call Saul." The sleazy lawyer Jesse and Walter kidnap in that episode, referred to as a 'criminal lawyer' (a lawyer who is also a criminal), quickly became a fan-favorite character due to his comedic moments and charisma. When Better Call Saul began airing on AMC two years after Breaking Bad's bittersweet ending, viewers were eager to learn more about the man who would become Saul Goodman.
Luckily for fans, Better Call Saul wasn't creators Vince Gilligan and Peter Gould's only return to the Breaking Bad franchise after the original series wrapped in 2013. The 2019 Breaking Bad sequel film El Camino clued audiences into the fate of another favorite Breaking Bad character in Jesse Pinkman. While each property detailed its central character's post-Breaking Bad fate, things ended differently for Jesse and Saul, though the two endings have been read as optimistic by viewers. Jesse had a more outright happy ending, since he was finally able to escape his old life and start over. Saul, though he winds up with a long prison sentence, finds his way back to himself and shares a touching reunion with his ex-wife Kim.
Related: Better Call Saul Directly Connects Gene's Timeline To El Camino
Now, in an interview with Variety, Gould sheds some light on the intersections between character fates in the Breaking Bad universe. He reveals that the endings of Breaking Bad and El Camino impacted decisions for the Better Call Saul finale, and he thinks they ended up with the perfect endings for each of the three principal characters. See his comments below:
I think we had an image in Season 4 or 5 that [Saul] would end up in jail. At that point, Vince [Gilligan] was out of the room working on 'El Camino' and he pitched potential endings to 'El Camino' and one of them was very similar to this, except for Jesse. It was beautifully pitched. I got a cold breeze on my back, because I felt so strongly the right ending for Saul was to be in the system that he's made light of and twisted around for his own purposes… In terms of the trilogy of the shows, it feels very elegant that Walt dies, which he was always going to do. He dies on his own twisted terms. Jesse suffers greatly. He's in a prison of his own and he gets away and starts healing. And Jimmy gets his soul back, but he's incarcerated. That just felt right, the three protagonists, they each have their own ending. Our show had an extra element: Kim Wexler. She has a hopeful ending, in my book. It throws 'Breaking Bad' and 'El Camino' into a different light. This show acts as prequel and sequel, plus we did one episode more than 'Breaking Bad,' so there's that.
The revelation that Saul's ending was in the cards a couple of years before the final season makes sense, considering the foreshadowing present in the series that Saul's schemes would eventually catch up to him. Though plenty of fan theories predicted Saul would end up behind bars, Gould reveals that only happened because Jesse ultimately didn't in El Camino. The decisions feel completely appropriate for the characters, since Saul dealt so closely with the prison system during his run as a lawyer and Jesse flirted with escape from his life as a criminal often, but always ended up back where he started. Both characters are partly forced into their fates by circumstance and partly the masters of their own destiny, mirroring Walter White's fate.
It's not often that a spinoff series serves as a prequel and sequel to its predecessor, as Gould puts it. With Better Call Saul's unique structure, fitting tributes to the franchise's other properties, and satisfying overall conclusion, the standards have been raised for shared universe storytelling going forward. Gould's comments reveal how much thought went into the separate yet cohesive storytelling within each property of the Breaking Bad franchise, showing the magic that can happen when thoughtful collaboration goes into crafting a shared cinematic universe.
Source: Variety
File source
Washington News Post Latest Breaking News, Headlines
Washington News Post|| World News||USA News||Washington||
Celebrity News||Movie Review