Movie/tv News
How I Met Your Mother: The Best Character In Each Season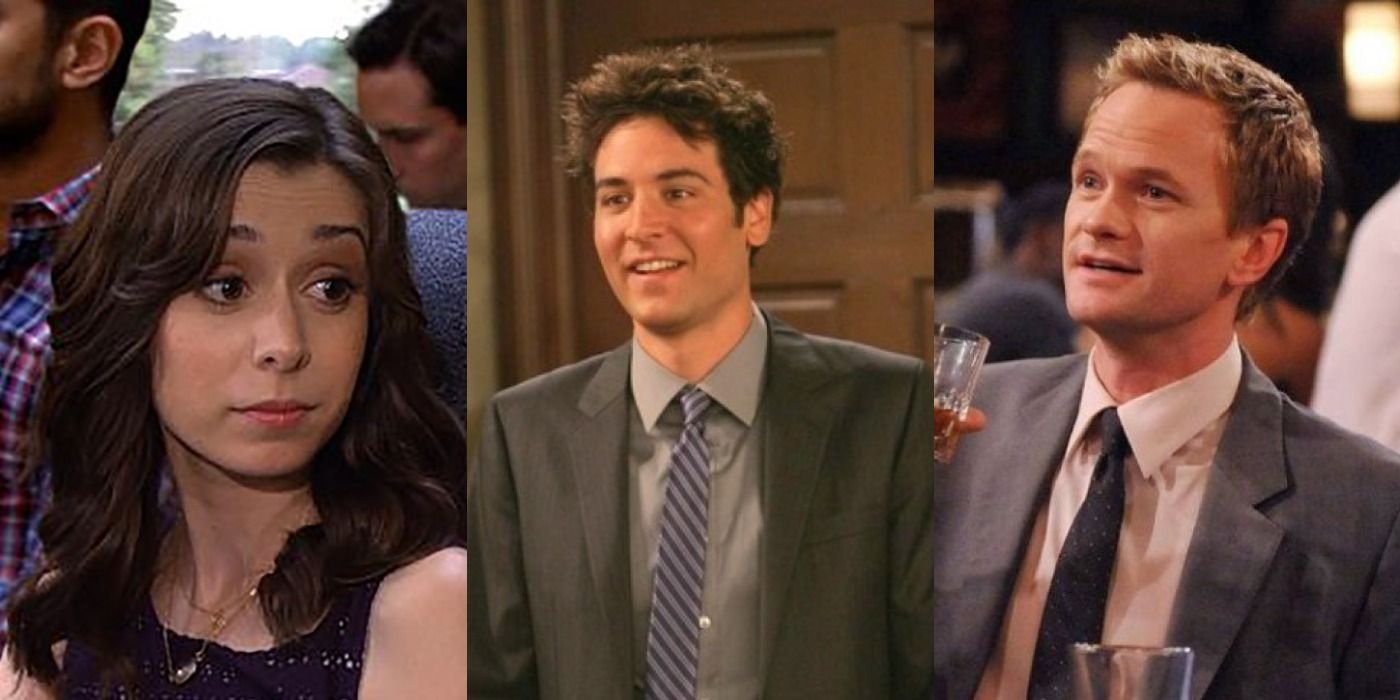 Over the course of its 9 season run, How I Met Your Mother follows its cast of characters through the various stages of life, depicting their highs and lows throughout the years. As such, each of the characters gets their own moment to shine at different points in the show.
RELATED: 10 HIMYM Characters Fans Want To See In How I Met Your Father
While fan-favorite characters, like Barney, are arguably the best part of every season, each of the major characters has a storyline or string of episodes that makes them stand out. From emotional subplots like Marshall dealing with the loss of his father in season 6 to humorous moments such as the Robin Sparkles reveal in season 2, each of the seasons has a different character that managed to steal every scene they were in.
Season 1: Victoria
As the first season introduces the premise and all of the primary characters, there are many great moments and subplots. While Ted dates many different women throughout the show in search of his future wife, one of Ted's most lovable girlfriends in How I Met Your Mother is Victoria, his season 1 love interest.
Victoria is an incredibly sweet and caring character with a fun and bubbly personality. Her date with Ted at the wedding, Marshgammon game night experience, and care packages from Germany all make her a memorable and endearing character. Many fans were extremely disappointed that she wasn't made a series regular as Victoria had great chemistry with the other members of the group too. Luckily, they did manage to get her back for future seasons.
Season 2: Robin
While Robin is a newcomer to the group in the first season, she is a more connected character in season 2, which led to her having some iconic and great moments. Her relationship with Ted is the focus of many of the episodes with their differing views on love causing tension and leading to their break up.
But the highlight of the season comes as the group discovers Robin's secret past as a teen pop star in Canada, known as Robin Sparkles. This is easily one of the best storylines in How I Met Your Mother and reveals an entirely unexpected, but fun dimension to Robin's character.
Season 3: Ted
After his serious relationship with Robin, season 3 sees Ted experience both short-term flings and a long-term relationship with Stella. The season perfectly balances the hilarity of his romantic exploits with the sweetness of his more romantic moments.
RELATED: 10 Most Romantic How I Met Your Mother Scenes Fans Watch Over And Over
The perfect encapsulation of this balance comes as he gets a lower back tattoo of a butterfly while trying to impress a woman, setting up his tattoo removal storyline with Stella. This leads to one of the most romantic scenes in the show as Ted takes her on a two-minute date and shows how sweet and thoughtful he can be.
Season 4: Lily
Throughout season 4, Marshall and Lily have a number of memorable and relatable moments as they experience significant life changes, including moving apartments, Marshall changing jobs, and trying to decide if they are ready to have kids.
Through all of these changes, Lily and Marshall's relationship is strengthened. However, it is Lily that ends up stealing the scene as fans learn a huge secret – she has secretly been sabotaging all of Ted's relationships that did not pass the front porch test. Including this interesting twist, fans also see her supporting Marshall to taking a caring but over-active role in Ted's love life. All these storylines made her a complex but fascinating character.
Season 5: Ted
As Ted's career hits a dry spell, he makes the career pivot of becoming an architecture professor. While he is initially hesitant and nervous, teaching ultimately proves to be a great fit for his skills and personality.
Ted also makes the decision to buy a rundown house and fix it up for his future family, further illustrating his heartfelt desire for a family. Additionally, the season also contains one of the show's funniest in-jokes as Ted's engagement to Stella is turned into the movie "The Wedding Bride." After everything he had been through in the last couple of years, this season's Ted just felt refreshing as he started a brand new chapter in his life.
Season 6: Marshall
Season 6 contains some of How I Met Your Mother's saddest storylines and episodes, like Barney finally meeting his biological father. However, the most impactful is Marshall dealing with the loss of his father while trying to become a father himself.
RELATED: 10 Sweetest Friendship Scenes In How I Met Your Mother Fans Watch Over And Over
Marshall undergoes a lot of change over the season and takes big steps towards maturing into the man that he wants to be. This includes leaving his job at GNB and pursuing his dream job as an environmental lawyer. Marshall can often be goofy and carefree, but this season fully fleshes out the character and shows his depth.
Season 7: Barney
Throughout the show, Barney continues to evolve and mature, growing from an immature womanizer into a more vulnerable and emotionally accessible character. Because of this, many of Barney's best story arcs in How I Met Your Mother come in the later seasons of the show.
This was particularly the case in season 7, where Barney gets some great storylines (such as the iconic ducky tie, his sweet and tragic relationship with Nora, and his engagement to Quinn). The season allows him to be more vulnerable as he puts himself out there and gets hurt by Robin.
Season 8: Barney
Following his development over the last couple of seasons, Barney continues to mature and get more serious about what he wants out of life in season 8. When his engagement to Quinn does not work out, he sets a plan into motion to pursue what he really wants.
Through his fake relationship with Patrice, he sets up an elaborate and romantic proposal to Robin. While his methods are over the top, Barney finds a unique and memorable way to express his feelings for Robin.
Season 9: Tracy
After 8 seasons of anticipation, The Mother, Tracy, finally becomes a regular character in the show in season 9. Despite all of the build-up, the character is somehow able to live up to the expectations and quickly establishes herself as the best character in the season.
Her friendship with Lily, the episode recounting her past, and her chemistry with Ted are among the best aspects of the season. Sweet, charming, and incredibly likable, Tracy proves to be the perfect match for Ted, making his long quest for love worth the wait and making her ending all the more devastating.
NEXT: Which How I Met Your Mother Character Are You, Based On Your Zodiac?
She-Hulk's Jameela Jamil Reacts To Show's Official Logo Reveal
About The Author
Washington News Post Latest Breaking News, Headlines
Washington News Post|| World News||USA News||Washington||
Celebrity News||Movie Review