Movie/tv News
How The Martian Ended The 2010s Best Sci-Fi Movies Trend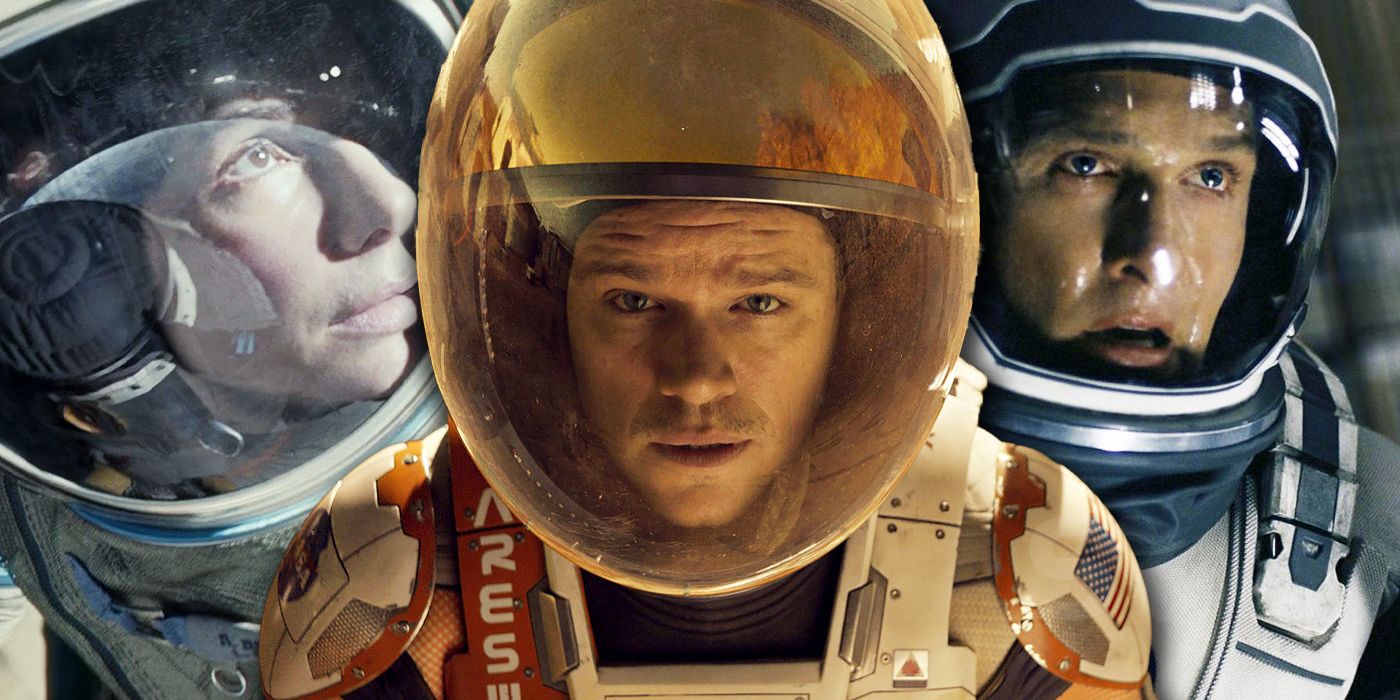 The Martian put an end to a popular sci-fi trend in the 2010s: movies set in space and grounded in science. Here's what happened.
The sci-fi genre went through a specific trend in the 2010s when various successful movies set in space were released, but this came to an end with The Martian in 2015. The film industry is defined and moved by trends, which sooner or later end up losing the audience's attention and so writers and filmmakers have to find new ways to tell fresh stories. The sci-fi genre has always been popular and has been kept afloat for years thanks to its many subgenres, but there's one that has an important spot in the hearts of viewers: space movies.
Sci-fi movies set in space have become very popular thanks to classics like Stanley Kubrick's 2001: A Space Odyssey and Ridley Scott's Alien and Blade Runner, and have maintained their relevance thanks to bigger universes like that of Star Wars, which is in constant expansion. However, in the 2010s, there was a preference towards space movies grounded in science, which while not entirely scientifically accurate (after all, they are fiction, not documentaries), are rooted in science and thus offer a completely different experience from, for example, the Star Wars movies.
Continue scrolling to keep reading
Click the button below to start this article in quick view.
Related: Every Upcoming Sci-Fi Movie In 2021
This trend can be traced back all the way to 2013 when Alfonso Cuarón's Gravity was released. Gravity followed Dr. Ryan Stone (Sandra Bullock), an astronaut who after an accident in space leaves her stranded, fights to make a safe return to Earth. Gravity gave Cuarón his first Academy Award for Best Director and opened a new door in the realm of sci-fi that many stories benefitted from. Next was Christopher Nolan's Interstellar in 2014, in which a group of astronauts travels through a wormhole near Saturn in search of a new home for humanity. Interstellar addressed many complex scientific themes and mixed them with an emotional story and a good dose of action, earning it the praise of critics and viewers.
Interstellar was followed by Ridley Scott's The Martian in 2015, based on the book of the same name by Andy Weir. The Martian follows an astronaut's struggle to survive on Mars after being left behind by his crew, as well as the efforts of NASA to rescue him and bring him back safely. The Martian was praised for its story, visual effects, and scientific accuracy, adding another win to this branch in sci-fi, but after its release, there were no more movies of this type until 2018 with Damien Chazelle's First Man. What followed were disaster movies and alien invasion stories with no scientific accuracy and more leaned towards the fantasy side rather than the science one. Perhaps writers and filmmakers decided to go back to old formulas so they wouldn't lose the audience's interest, or hard science-fiction proved to be a high-maintenance branch of the genre.
Sci-fi stories set in space also began to move to TV and streaming, where they found a solid audience and a longer life span than movies. TV shows like Lost in Space and The Expanse, while not scientifically accurate like Gravity and Interstellar, have been quite popular, so while The Martian ended the trend on the big screen, this branch found a new life in other media. Of course, it's entirely possible that this type of movies will make a comeback at some point, but whether they will be at the level of the previous ones or not is a mystery.
Next: What Sci-Fi Movies Always Get Wrong About Space
In The Heights Ending Changes & New Meaning Explained
About The Author
Washington News Post Latest Breaking News, Headlines
Washington News Post|| World News||USA News||Washington||
Celebrity News||Movie Review