Movie/tv News
Hunter x Hunter Confirms the Human Side of its Darkest Villain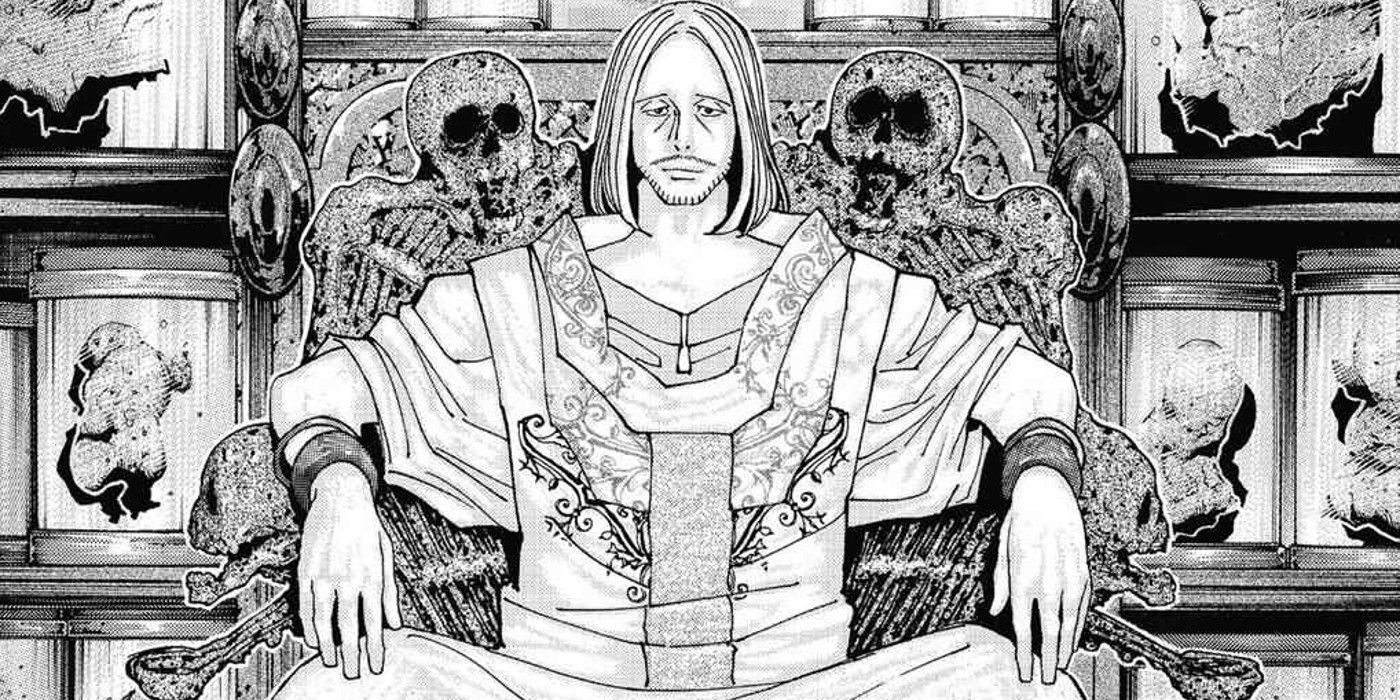 [ad_1]
With its latest characters, Hunter x Hunter is humanizing the Fourth Prince Tserriednich, who is arguably the manga's darkest villain to date.
Warning! Contains spoilers for Hunter x Hunter Chapter 394!One of the most terrifying parts of Hunter x Hunter's current Succession Contest arc is its main villain Tserriednich, but the series has been taking steps to humanize him in its latest chapters. Hunter x Hunter's author Yoshihiro Togashi is no stranger to humanizing his darkest villains, having done so previously with Meruem in the Chimera Ant arc. But whereas Meruem was humanized by meeting someone who showed him the value of humanity, Tserriednich is being humanized in a quite different way.
Tserriednich is the Fourth Prince of Kakin and is thus a major participant in the Succession Contest occurring to decide the next ruler of that country. Up until recently, he has been portrayed as a callous serial killer with disturbing tastes. This is what led him to become the target of Kurapika's vengeance in recent chapters of Hunter x Hunter as he bought a number of eyes belonging to Kurapika's people. He is also incredibly powerful with an insanely strong Nen ability that lets him see and change the future and multiple creepy Nen beasts to protect him. Given how strong he is and the amount of focus the story has put on him, he is being set up as the main antagonist of the entire Succession Contest. But this spotlight on him has also shown readers that there is a man behind the monster.
Related: Two of Shonen Jump's Best Villains Share One Weirdly Specific Interest
In chapter 394, 5 new characters are introduced who all knew Tserriednich during his younger days at a military academy. While their stories of him paint the picture of a vengeful and cruel man obsessed with being the best, they still consider themselves his friends. They also worry about whether the cruel man Tserriednich has become in Hunter x Hunter is who he really wants to be. These new characters provide more characters close to Tserriednich to explore beyond just his Hunter bodyguards who are training him to use Nen.
Hunter x Hunter is Making Tserriednich More Compelling By Humanizing Him
Before the last hiatus, Togashi used Tserriednich's growing affection for one of these two named Theta to imply that he is more than just a sadistic killer. By devoting an entire chapter to these old friends of Tserriednich, Togashi is indicating that he will likely explore this even further as the arc continues. In the Chimera Ant arc, Meruem's humanization led to one of the series' most touching moments as he and Komugi died in each other's arms. While Tserriednich's crueler nature may prevent him from having an emotional moment like this, his humanization will hopefully make his character arc just as compelling and tragic as Meruem's.
Many people complain that Hunter x Hunter already has too many characters, so these newcomers are just adding to the bloat of the series. But given how masterfully Togashi handled Meruem's arc and character development, he likely has grand plans for Tserriednich that will make his old friends necessary to the story. And even if he doesn't, their recollections of Tserriednich's past still serve an important purpose in showing that even one of Hunter x Hunter's most inhuman villains still has a spark of humanity inside him.
Next: Hunter x Hunter's Hiatus Hurt the Series, & Its New Chapter Just Proved It
Hunter x Hunter Chapter 394 is available to read from Viz Media.
[ad_2]
File source
Washington News Post Latest Breaking News, Headlines
Washington News Post|| World News||USA News||Washington||
Celebrity News||Movie Review