Movie/tv News
Joel Coen's The Tragedy of Macbeth To Release In Theaters & Apple TV+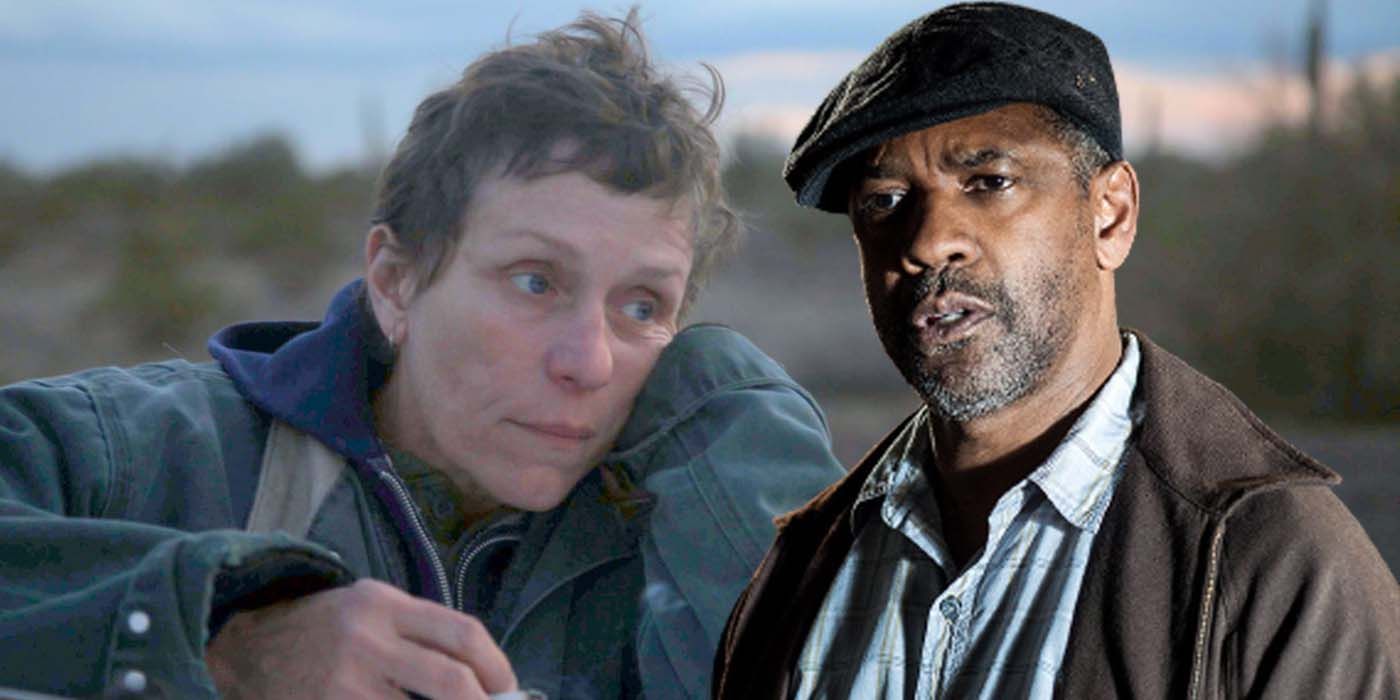 Apple TV+ and A24 are partnering to bring Joel Coen's The Tragedy of Macbeth led by Denzel Washington and Frances McDormand to theaters.
Apple has announced that it and A24 are teaming up for the release of Joel Coen's star-studded William Shakespeare adaptation, The Tragedy of Macbeth. Believed to have first debuted in 1606, Shakespeare's tale centers on a Scottish general who is convinced by three witches that he will one day become the King of Scotland and finds his journey marred by his ambition and his power-hungry wife. The ensemble cast for the film will be led by Academy Award winners Denzel Washington and Frances McDormand and also include Bertie Carvel, Alex Hassell, Corey Hawkins, Harry Melling and Brendan Gleeson.
Development on the project was first announced in early 2019 with Coen set to write and direct a new take on the play in a rare solo effort apart from brother Ethan, who has elected to take a break from filmmaking to focus on the theater. Washington and McDormand signed on right away and production got underway on sound stages in Los Angeles in February 2020 but was forced to halt for a few months due to the ongoing pandemic. After concluding filming in July 2020, it was revealed that the film had been shot entirely in black-and-white and April brought word that producer Scott Rudin had been removed from the film due to allegations of abuse.
Continue scrolling to keep reading
Click the button below to start this article in quick view.
Related: Every Coen Brothers Movie Ranked Worst to Best
Apple Original Films and A24 announced that they will partner to bring The Tragedy of Macbeth to theaters later this year. After making its theatrical debut around the globe later this year, it will come to Apple TV+ shortly after for worldwide audiences. Coen also produced the film alongside wife and frequent collaborator McDormand and Robert Graf.
McDormand has delivered an incredible array of work across her 37-year career, but it's hard to deny some of her most memorable roles came from her work with the Coen Brothers, making her reunion with Joel all the more exciting for fans eager for her to take on a key role in a film from the duo since 2008's Burn After Reading. Plus with Washington having yet to make his debut in a Coen film, the star-studded Macbeth seems like the perfect project for the Oscar winner to bring his powerhouse talent to. As Apple TV+ continues to look to bolster its original film content with awards-worthy projects such as the Sundance breakout hit CODA, Coen's Shakespeare adaptation seems like a prime candidate for the streaming platform.
It's hard to deny that Apple TV+'s original film library is in need of some assistance, with Justin Timberlake's Palmer, Tom Hanks' Greyhound and Samuel L. Jackson and Anthony Mackie-led The Banker all scoring decent reviews but failing to really spark up the same levels of conversations originals from Netflix, Hulu and other streamers have. The partnership between Apple TV+ and A24 should excite fans of the indie production studio, especially given the pairs' previous collaborations included the acclaimed dramedy On The Rocks from Sofia Coppola and Sundance Grand Jury Prize-winning documentary Boys State. Though still awaiting a first look at footage or images from The Tragedy of Macbeth, audiences should look forward to hearing more soon now that it has an official distributor and slated release window.
More: Every Unmade Coen Brothers Movie (& Why They Didn't Happen)
Source: Apple TV+
Emily Blunt Explains Why She Turned Down Playing MCU's Black Widow
About The Author