Movie/tv News
John Wick 4 Actor Credits Halle Berry For Him Getting Cast in Sequel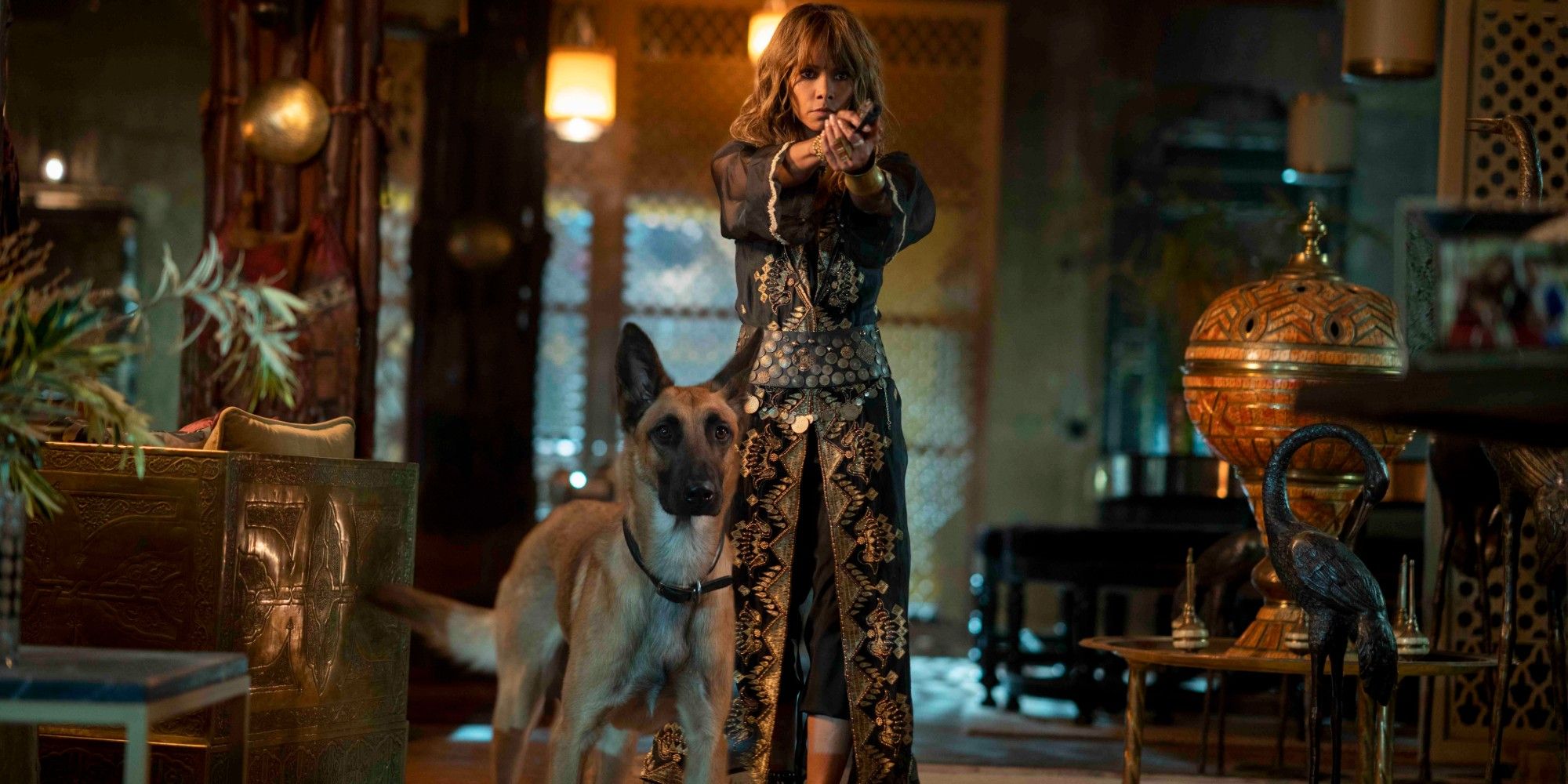 Shamier Anderson credits Halle Berry for getting him cast in the upcoming action thriller, John Wick: Chapter 4, starring Keanu Reeves.
Shamier Anderson credits Halle Berry for his casting in John Wick: Chapter 4. The upcoming action thriller starring Keanu Reeves began development back in 2019, following the successful debut of John Wick: Chapter 3 – Parabellum. Anderson's casting in the latest film was announced back in June, as production got underway across multiple countries, including France, Germany, and Japan.
Helmed by Chad Stahelski, John Wick: Chapter 4 was originally touted for release earlier this year, before delays caused by the COVID-19 pandemic and Reeves' commitments to The Matrix Resurrections pushed back production. Though she played former assassin Sofia Al-Azwar in John Wick 3, Berry will reportedly not feature in the new film, which sees the return of Laurence Fishburne, Ian McShane, and Lance Reddick. Further details on the new installment have been kept under wraps, with the roles of many newcomers, including Anderson, being kept a secret. Also joining the franchise as undisclosed characters are Donnie Yen, Bill Skarsgard, Hiroyuki Sanada, and Clancy Brown.
Related: Why John Wick 4 Needs To Feature More Martial Arts Stunts
Speaking with THR during the premiere of Bruised, Anderson revealed that he had Berry to thank for his John Wick casting. Anderson was clearly excited for the opportunity and also confirmed he finished filming last week. The actor's full comment can be read below:
I got the job, and I finished filming a week ago. I'm in John Wick with Keanu Reeves! Shout-out to Halle Berry for giving me the opportunity that led to that."
Berry made her directorial debut on the production of Bruised. The boxing drama released theatrically on November 17, before arriving on Netflix a few days ago. The 55-year-old actress also starred in the film as Jackie, a disgraced MMA fighter who returns to the ring when her son re-enters her life. Casting Anderson in the role of an MMA boss named Immaculate, Berry's picture allowed the Canadian actor to draw the attention of Chad Stahlenski, who served as an executive producer.
Though Anderson is clearly excited for his debut in the John Wick franchise, the scale of his involvement remains a mystery. With John Wick 5 already confirmed, the possibility remains open for many characters to be killed off or live on. Given the bloodthirsty, assassin-oriented nature of the films, it seems likely that many of the new cast members are on the chopping block. With war on the horizon as Wick and the Bowery King (Fishburne) conspire to bring about the downfall of the High Table, fans can perhaps expect even more death and betrayal in this latest installment. John Wick: Chapter 4 is scheduled for release on May 27, 2022.
More: Everything We Know About John Wick: Chapter 4
Source: THR
John Wick: Chapter 4 (2022)Release date: May 27, 2022
Adam Driver On Potential Star Wars Return: Totally Not Against It
Washington News Post Latest Breaking News, Headlines
Washington News Post|| World News||USA News||Washington||
Celebrity News||Movie Review