Movie/tv News
Kit Harington Doesn't Know What's Next For Dane Whitman After Eternals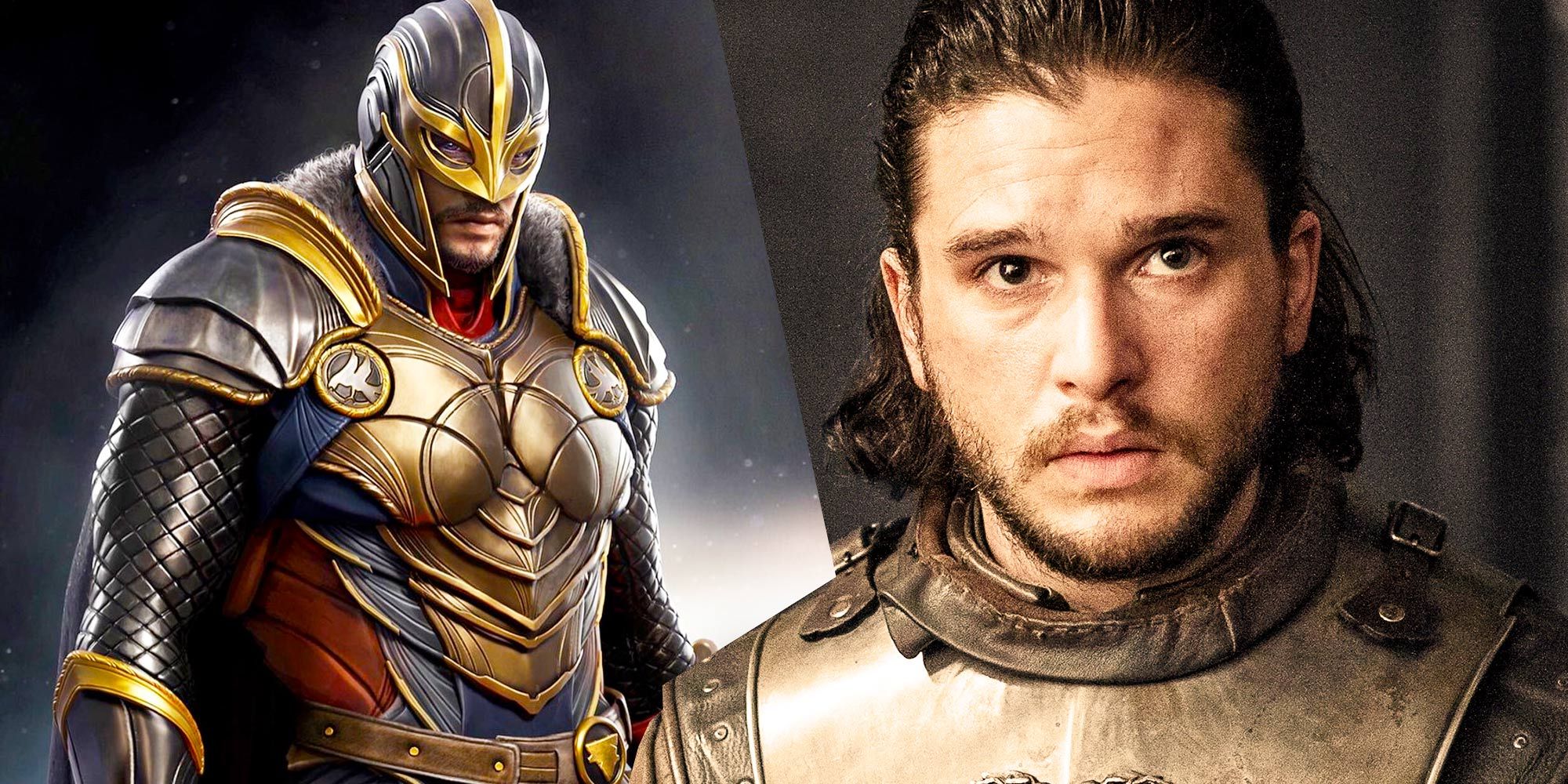 Kit Harington reveals in an exclusive interview with Screen Rant that he doesn't know what's next for Dane Whitman, aka Black Knight, after Eternals.
Kit Harington doesn't know what's next for his character Dane Whitman after Marvel's Eternals movie. Harington's character Dane is introduced as the human boyfriend of Sersi (Gemma Chan), who is an empathetic Eternal that has a strong connection to humans and Earth. Posing as a museum curator on Earth, Sersi dates Dane, who also works at the Natural History Museum in London. While the film doesn't delve into Dane's backstory and family history too much, comic book fans know that there is much more in store for Harington's character.
In the Marvel Comics universe, Dane serves as the third character bearing the Black Knight superhero name. The descendant of the original Black Knight (Sir Percy) and the nephew of the Black Knight supervillain (Nathan Garrett), Dane inherits a mystical sword that carries a curse and forces him to take the Black Knight name in order to restore honor to it. Dane is a long-time member of the various Avengers incarnations, including Defenders, Heroes for Hire, Ultraforce, and MI: 13. The character has appeared in a four-issue mini-series in 1990, as well as two one-shots in 1996 and 2007. Additionally, he served as the main character in Marvel's short-lived Black Knight series in 2015. While Dane appears in Eternals, his Black Knight alter-ego has yet to make an appearance.
Related: Marvel's Eternals Marketing Spoiled Its Big Twist
In an exclusive interview with Screen Rant, Harington reveals that he doesn't know what's next for Dane after Eternals. Saying that he "can't really talk" about what's in store for Dane, he does "hope there will be" more steps to the character's journey. While he doesn't know what's next, he does say that comic book fans "might have ideas" about the character's future. View Harington's response to what's next for Dane in the exclusive interview below:
I can't really talk as to next steps of Dane's journey. I hope there will be, and it's one of the reasons I took the role. It hopefully sets him up for some stuff in the future, which could be really exciting. If you're a comic book fan, you might have ideas about what that is. But I've no idea at this point.

It's just exciting to kind of delve into this. It's gonna be a cool ride.
One post-credits scene for Eternals may actually allude to Dane's future in the MCU. In the scene, references are made to the legendary Ebony Blade, which is Black Knight's weapon of choice. Despite Black Knight's rich history in Marvel Comics, Harington has also commented in recent interviews that there is currently "no roadmap" to the character's journey in the Marvel films. However, when the Game of Thrones actor came onboard Eternals, Marvel assured him that there's a "really interesting future for this character." Similar to how Harington mention's comic book fans knowing what's coming next, Marvel also told the actor to "read up" on the superhero, and that there are "many different ways [they] could go with him."
While Harington may not "be privy" to the future of Dane in the MCU, it's clear that Marvel does have much more in store for the character. Evidenced by the post-credits scene, Eternals albeit briefly teases the rise of Black Knight with references to the Ebony Blade. Although Harington as Dane Whitman doesn't have much screen time in Marvel's latest film, fans can expect to see much more of him very soon.
Next: Eternals: Where The Avengers Are During The Emergence
Spider-Man: No Way Home (2021)Release date: Dec 17, 2021
Doctor Strange in the Multiverse of Madness (2022)Release date: May 06, 2022
Thor: Love and Thunder (2022)Release date: Jul 08, 2022
Black Panther: Wakanda Forever/Black Panther 2 (2022)Release date: Nov 11, 2022
The Marvels/Captain Marvel 2 (2023)Release date: Feb 17, 2023
Guardians of the Galaxy Vol. 3 (2023)Release date: May 05, 2023
Ant-Man and the Wasp: Quantumania (2023)Release date: Jul 28, 2023
Every Upcoming Harry Potter Movie & TV Show
About The Author
Washington News Post Latest Breaking News, Headlines
Washington News Post|| World News||USA News||Washington||
Celebrity News||Movie Review