Movie/tv News
KUWTK: Why Scott's Participation In Upcoming Hulu Show Will Hurt Him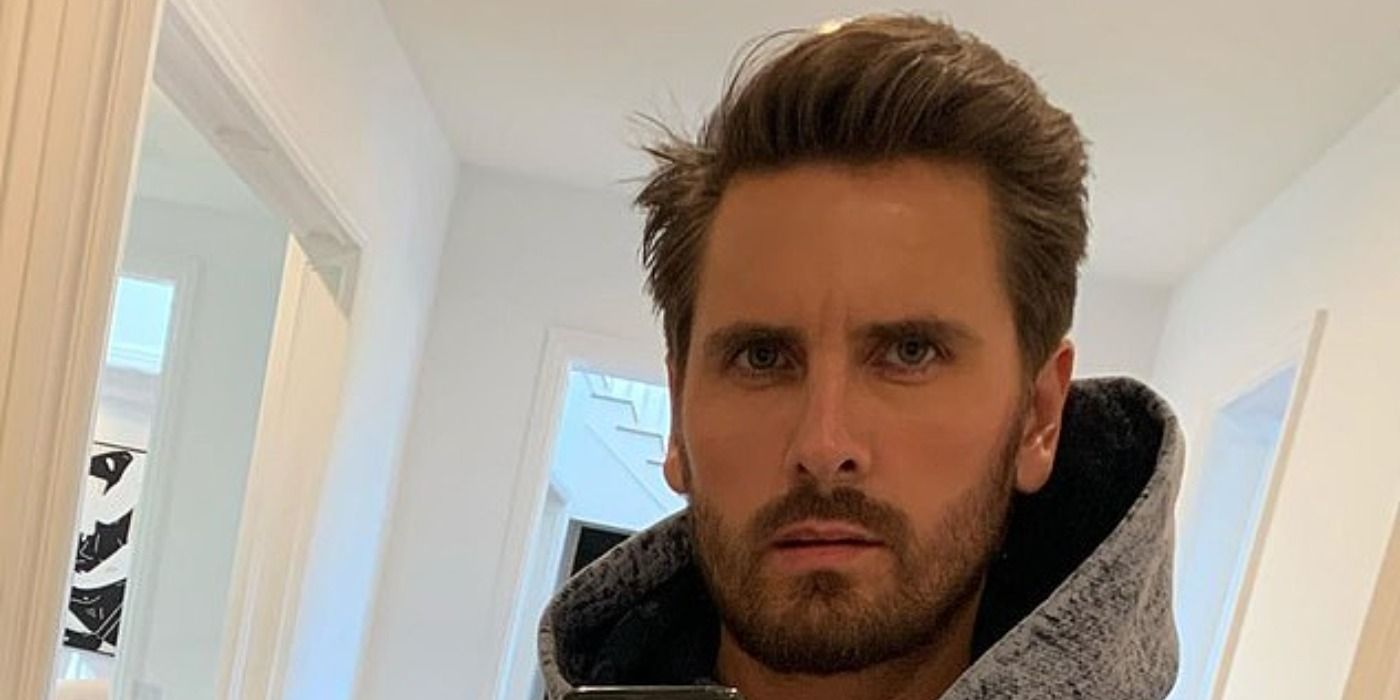 Scott Disick's participation in the new KUWTK Hulu show could mentally hurt him. It may be difficult for him to film with his ex, Kourtney Kardashian.
Scott Disick will be appearing in the new Keeping Up With The Kardashians spin-off on Hulu, and viewers are worried his participation might be unhealthy. Fans were introduced to Scott during the first season of KUWTK when he was in the beginning stages of his relationship with Kourtney Kardashian. The couple went on to have several ups and downs throughout their relationship but always seemed to gravitate back to one another.
As the show went on, Scott and Kourtney welcomed three children together: Mason, Penelope, and Reign. The former couple welcomed Mason in 2009, Penelope in 2011, and Reign in 2013. However, less than a year after they welcomed their last child, Scott and Kourtney announced their breakup. Since then, the pair has moved on, with Kourtney now engaged to Blink-182 drummer Travis Barker. Scott has been finding it difficult to be around Kourtney and Travis as there may be lingering feelings on his side.
Related: KUWTK: Scott Wants Kourtney's Happiness Even If It's Not With Him
The new Hulu show with the Kardashian family will be premiering sometime next year, and Scott is set to be a part of the show. In fact, the Talentless co-founder was even offered an outrageous amount of money to be a part of the cast. While the money will help Scott provide for his family, it may take a toll on his mental health. No one wants to work side by side with an ex, even if the pair share children together. Ex-couples with children usually communicate only when co-parenting their kids while Scott and Kourtney, who share daughter Penelope, actually work together. This new show may be difficult for Scott to film now that Kourtney is madly in love and engaged to another man.
Scott is known to go off the rails if he and Kourtney are in a bad place. While filming Kourtney and Khloé Take Miami back in 2009, the former couple were at odds due to Scott's excessive drinking and partying. Kourtney ultimately left Scott, leading him further down his party boy path. While they were able to work things out, Scott's parents passed away within months of each other, causing him to use drinking as a way to numb the pain. Since then, Scott, who avoids Kourtney, has always leaned on his ex and considered her family as his own. Now that the pair is no longer together and Kourtney has moved on, Scott might feel out of place on the show. Scott tends to lean on drinking when he and Kourtney aren't in the best place, so joining the show could bring up a lot of negative feelings.
While Scott will appear on the new Keeping Up With The Kardashians Hulu show, it may not be the best decision. Scott doesn't do well when Kourtney is in a relationship with someone else, and seeing her all the time with Travis would be like throwing salt in the wound. Hopefully, Scott doesn't have to film too much with Kourtney.
Next: KUWTK: All The Women Scott Has Rebounded With After Amelia Hamlin
Sister Wives: Why Kody & Robyn Brown's Marriage Might Be In Trouble
About The Author
Washington News Post Latest Breaking News, Headlines
Washington News Post|| World News||USA News||Washington||
Celebrity News||Movie Review