Movie/tv News
League of Legends: How to Unlock Four Free Arcane Skins and Champions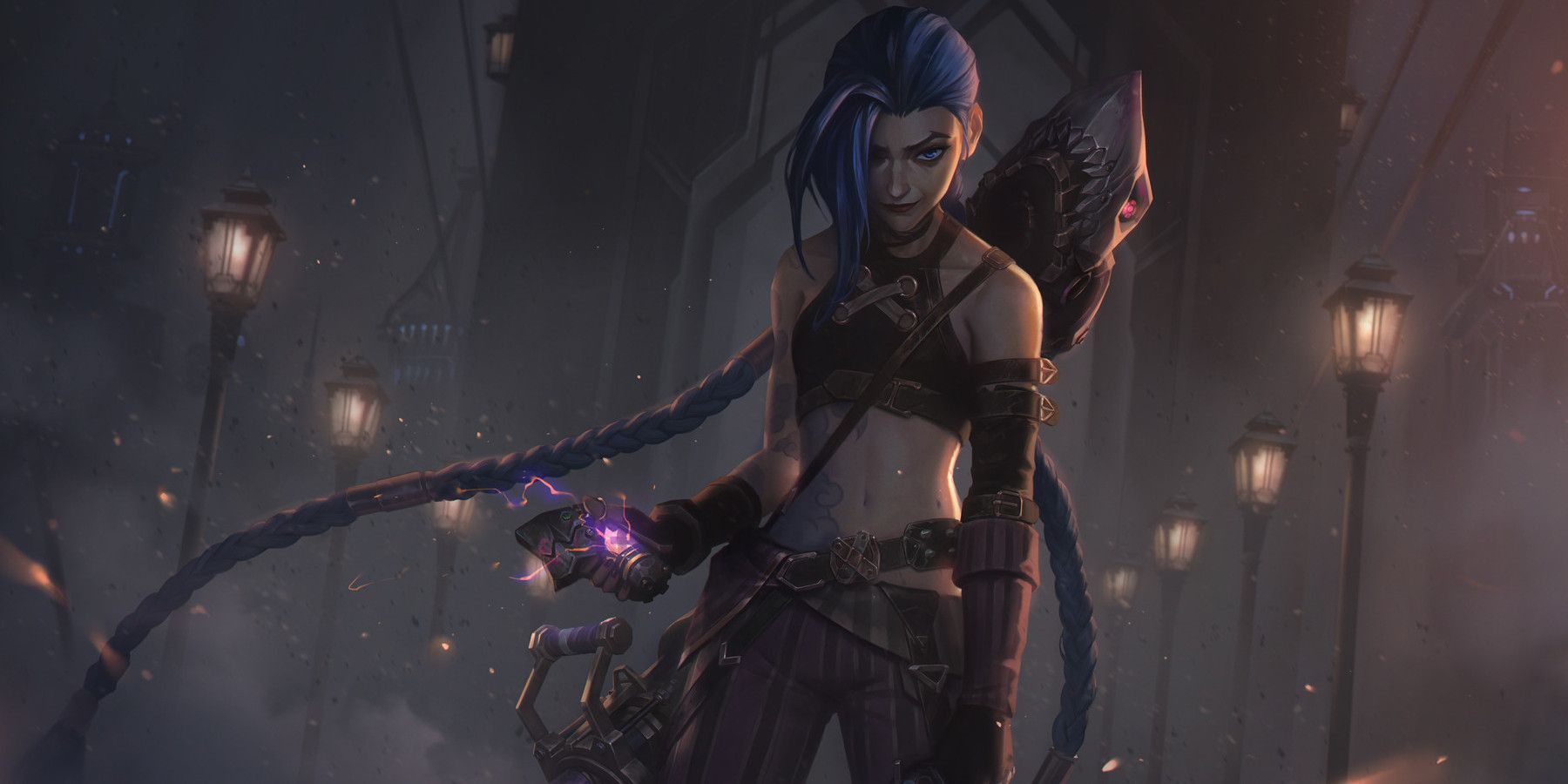 The release of the League of Legends Netflix show, Arcane, brought with it some in-game rewards in the form of free skins and champions.
League of Legends, arguably the most popular MOBA in the world, has recently released its Netflix show, Arcane. During November, as a way to promote the series, League of Legends will be providing players with four free skins. These are the Arcane skins, and will mirror the related character's look in the Arcane show.
Arcane's main plot follows Vi's and Jinx's stories starting from times when they were young. The Netflix show takes place in the Nation of Piltover and the neighboring, but not yet established, Nation of Zaun. Although many League of Legends champions appear in the show, the Arcane Skins being offered in LoL will be comprised only of Arcane Vi, Arcane Jinx, Arcane Jayce, and Arcane Caitlyn.
Related: League of Legends: Caitlyn Gets Visual Update 10 Years After Release
Players will have a chance to acquire League of Legends' Arcane skins for free until December 10th. After this date, the Arcane Skins from the Netflix show will be available in the in-game store for 975 Riot Points, a currency which can be bought with real money. It is also important to note that obtaining the skins via the free method will also award players with the associated champion.
How to Get the Four Arcane Skins in League of Legends
To acquire all four League of Legends Arcane skins, players must complete a simple quest; either win one game or play three games. Players can choose to do this in normal mode, ranked, or in ARAM. As of November 24th, completing this quest will award all four Arcane skins and champions simultaneously.
Both the skins and the champions will be awarded through champion and skin shards. Shards in League of Legends are tokens that can be used in conjunction with either Blue Essence or Orange Essence. Blue Essence is usually used with champion tokens to acquire legends at a discount, and Orange Essence works similarly but with skins.
However, the Arcane champion and skin shards awarded will be upgradeable for free. Should players already have one of the four champions in League of Legends, these can be disenchanted to provide players with a bit of Blue Essence. Players that do not wish to have the Arcane skins can do the same with those shards and obtain Orange Essence.
In League of Legends, Jinx and Caitlyn are both ADCs, or attack damage carriers, which focus on long-range sustained damage, and are usually played in the bottom lane alongside a Support. Jayce is mostly played in the top lane and is a versatile champion who can switch between melee and ranged mode. Vi is a bruiser character, mainly played in the jungle, with a high ganking potential due to her Vault Breaker and Cease and Desist abilities.
Next: League Of Legends LGBTQ+ Stories: Who Will Be The Next Pride Couple?
Why Genshin Impact Is Adding So Many Polearm Users
About The Author
Washington News Post Latest Breaking News, Headlines
Washington News Post|| World News||USA News||Washington||
Celebrity News||Movie Review