Movie/tv News
Married At First Sight: What We Know About Season 13's Couples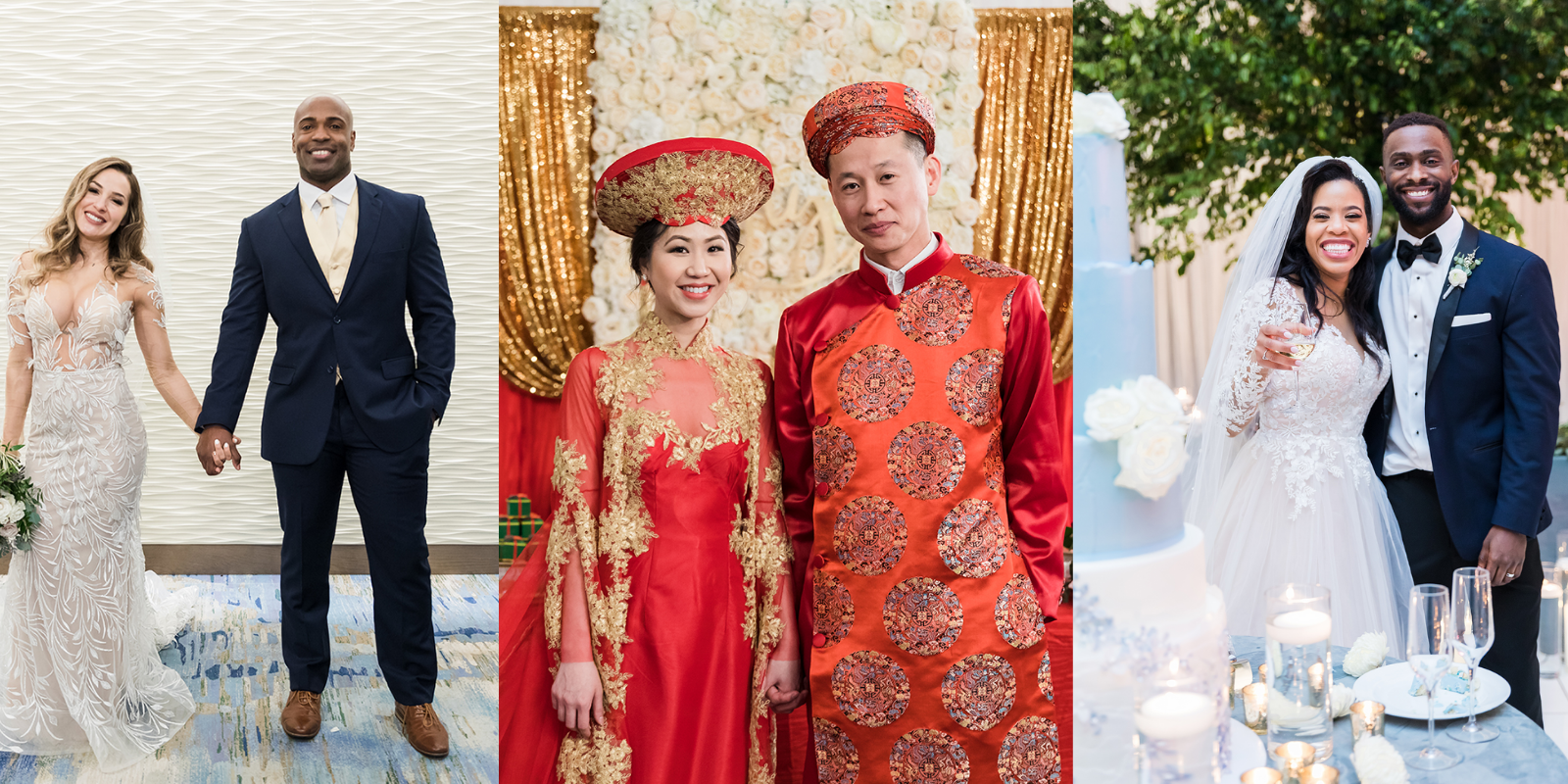 Married At First Sight season 13 is coming back on July 21. Along with this premiere date, the singles and couples have been revealed.
Married At First Sight season 13 finally has a premiere date, and the fans want to learn more about the couples that will be featured on the show. The hit series will come back to our screens on July 21. There will be 10 singles and five couples. Season 13 will be heading to the South, taking place in Houston, Texas. This season will feature the series' first-ever Asian-American couple, which will be different from contestants in previous seasons. Hopefully, this season will have a higher success rate than the show has experienced in past seasons. Who knows, this might be the season where it's perfect matches all around?
Continue scrolling to keep reading
Click the button below to start this article in quick view.
Married At First Sight season 12 did not have too many romantic moments, and the fans even had to endure the marriage of Chris Williams and Paige Banks. Overall, this has gone down as the worst marriage in the history of Married At First Sight. Their marriage left a bad taste in many viewers' mouths, but people have continued to support Paige even after the season ended. Chris Williams, on the other hand, has tried to separate himself from the show and has asked critics to leave him alone, which they should. Hopefully, season 13 is the one where every couple stays together.
Related: Married At First Sight: Iris Caldwell's Most Inspiring Instagram Posts
Brett and Ryan
33-year-old Brett is a fan of Married At First Sight, and he is willing to take her chances with the experts. Ryan was born in New Jersey, but Texas is an adopted home. Ryan, 35, is ready to have kids. Brett is originally from Texas, with extended family living within walking distance.
Michaela and Zac
Michaela, 30, has had a successful career as a realtor, selling beautiful houses to newlyweds. However, she has not had much luck finding love for herself. While she can help clients find the perfect house, she is ready to settle down and build the perfect home with a partner. Zac is originally from Baton Rouge, and he hoped to find his wife by 25. He is 27 now, so he is ready to explore an unconventional way of marriage.
Bao and Johnny
This is the first Asian-American couple on Married At First Sight. Bao, 35, was not interested in getting married initially. However, now that she's in her 30s, Bao has softened to the idea of being married. She is the daughter of Vietnamese refugees. Johnny, who is also 35 years old, was raised by a single mother. His high standards for a partner have made it difficult for him to find a wife. The couple will celebrate their wedding with a traditional Vietnamese tea ceremony.
Rachel and Jose
Rachel had a happy childhood despite her parents divorcing when she was young. Alas, her last relationship restored her belief in love even though it did not last. Jose has struggled in his love life, as he never meets women who want serious relationships. He hopes the experts can help him find the love of his life.
Myrla and Gil
35-year-old Gil was born and raised in Columbia and is a hopeless romantic. He is putting his trust in the Married At First Sight experts to match him with a potential partner. Like Gil, 34-year-old Myrla is confident in the experts and believes in their ability to help her take the next step into marriage.
Next: Married At First Sight: The Shadiest Male & Female Cast Members Ranked
Glee Was A Living Hell Thanks To Lea Michele, Claims Samantha Marie Ware [Updated]
About The Author
Washington News Post Latest Breaking News, Headlines
Washington News Post|| World News||USA News||Washington||
Celebrity News||Movie Review