Movie/tv News
Marvel's Ironheart Show Reportedly Starts Filming In April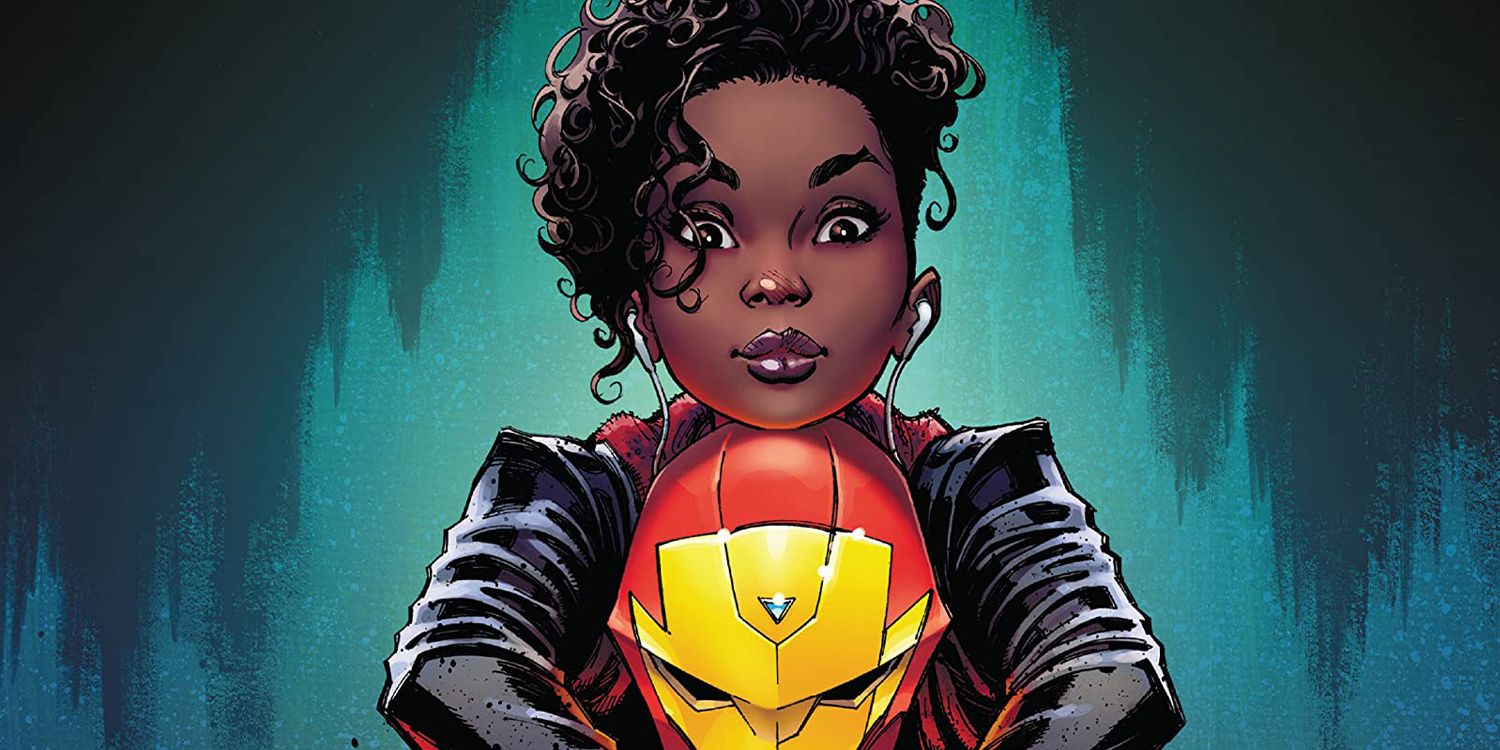 Marvel Studios' Ironheart Disney+ show, starring Dominique Thorne as Riri Williams, reportedly begins filming in Chicago in April 2022.
Marvel Studios' Ironheart show reportedly begins filming in April 2022. Following Iron Man's death in Avengers: Endgame, fans began to wonder if the Marvel Cinematic Universe would attempt to give a new or existing character the mantle. It was announced in late 2020 that the MCU would follow the comics and introduce Riri Williams, a young genius who repurposes Tony Stark's technology to become the hero known as Ironheart. This came with the news that Dominique Thorne (Judas and the Black Messiah) will play Riri in an Ironheart Disney+ series.
In the time since Marvel Studios confirmed an Ironheart show was on the way, fans have remained curious about what the show will contain. Specific story details have yet to be revealed, although other MCU projects are now known to be important to it, namely Black Panther: Wakanda Forever. Kevin Feige revealed that Thorne's MCU debut as Riri Williams will come in the highly-anticipated sequel. Set photos from Black Panther 2 offered the first look at Riri, but many are waiting to get a proper glimpse at her and the eventual Ironheart suit she'll wear.
Related: Shuri Recruits Ironheart In Black Panther 2 – Theory Explained
There is now a small update on the progress of Ironheart, as a production grid from Production Weekly shared on Twitter by @dodgerfan4life9 reveals filming begins in April 2022 in Chicago. A specific start date for Ironheart hasn't been revealed, but this source notes that it will be later in the month. It was previously reported by Murphy's Multiverse that the show would begin filming in April 2022, but it was not known then that Chicago will be the basis for production. It is logical, though, as Riri is from Chicago in the comics.
Click here to see the original Tweet
An April 2022 filming start for Ironheart means head writer Chinaka Hodge (Snowpiercer) and her writer's room will have had roughly a year to get all the scripts finished before cameras roll. It is also a good sign that more news about Riri Williams' show will come soon. Ironheart currently doesn't have any directors attached or supporting characters confirmed. There is a strong chance that MCU veterans like War Machine (Don Cheadle), Pepper Potts (Gwenyth Paltrow), and Happy Hogan (Jon Favreau) could appear. Many are also hopeful that Robert Downey Jr. will return as an AI version of Tony Stark. Meanwhile, Riri's Black Panther: Wakanda Forever role could mean Shuri (Letitia Wright) and other characters from the sequel could pop up too.
If Ironheart stays on this filming schedule, fans can expect to see the show on Disney+ sometime in 2023. Marvel Studios takes roughly a year or so to release a show from when it is released, generally speaking. This could allow Ironheart to arrive in the first half of 2023, which would only be a few months after Riri Williams' debut in Black Panther: Wakanda Forever. The MCU loves that level of synergy, so fans could see a lot of Riri Williams in a short amount of time this way.
More: How Strong Ironheart Could Be In Black Panther 2 (Could She Beat Namor?)
Source: Production Weekly [via@dodgerfan4life9]
Spider-Man: No Way Home (2021)Release date: Dec 17, 2021
Doctor Strange in the Multiverse of Madness (2022)Release date: May 06, 2022
Thor: Love and Thunder (2022)Release date: Jul 08, 2022
Black Panther: Wakanda Forever/Black Panther 2 (2022)Release date: Nov 11, 2022
The Marvels/Captain Marvel 2 (2023)Release date: Feb 17, 2023
Guardians of the Galaxy Vol. 3 (2023)Release date: May 05, 2023
Ant-Man and the Wasp: Quantumania (2023)Release date: Jul 28, 2023
Doctor Who Flux: The Division Explained (In Detail)
About The Author
Washington News Post Latest Breaking News, Headlines
Washington News Post|| World News||USA News||Washington||
Celebrity News||Movie Review