Movie/tv News
Miles Morales' Spider-Man & Static is the DC/Marvel Crossover Fans Need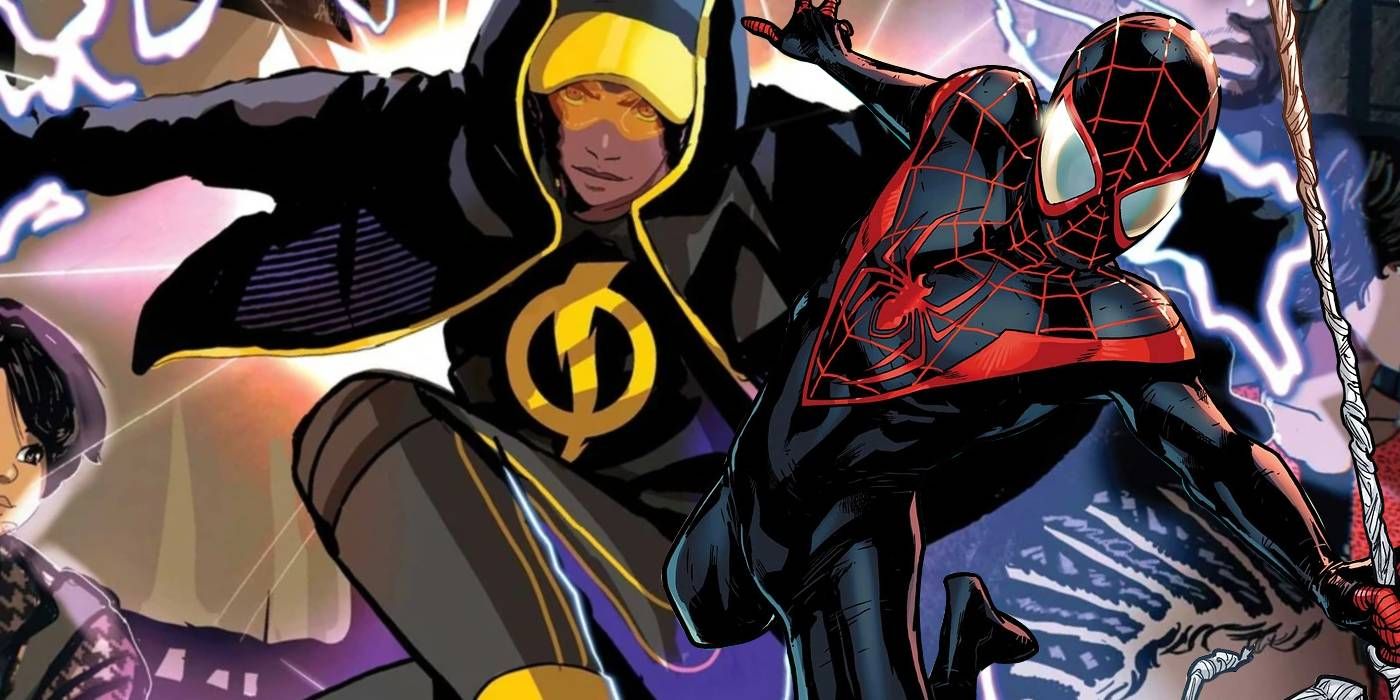 Fans are in agreement that Miles should team up with Static. An artist has given fans a glimpse of what the DC/Marvel partnership might look like.
Fans are in agreement that Miles Morales AKA Spider-Man should team up with Static. The two teenage superheroes come from different universes, so a crossover might be hard to manage. However, an artist has given fans a glimpse of what the Milestone/DC/Marvel partnership might look like.
It's been a while since the DC Universe collided with the Marvel Universe. Considering both companies' recent emphasis on the "multiverse," it's possible that another crossover is approaching. Among both universes' wide selection of heroes and villains, there are few who would make as strong of a duo as Miles Morales and Virgil Hawkins. Both teenage heroes trying to discover who they are, Miles feels in over his head as he becomes New York's Spider-Man. Similarly, Virgil is feeling overwhelmed as he becomes Static in Static: Season One, and makes jokes during his fights with villains to alleviate stress. The two young heroes have a lot in common, so it's a missed opportunity that they still haven't crossed paths.
Related: Static is Officially Back in Comics
In a post shared on Reddit, Static finally teams up with Miles Morales' Spider-Man in a piece created by artist Devaun Dowdy. The fan art shows the two superheroes in their most recent costume designs, with Static's stylish suit which was created by Nikolas Draper-Ivey for Static: Season One. As Dakota's newest hero joins forces with New York City's friendly neighborhood Spider-Man, they make for an energetic pairing. When Static's comics began in the 90s', readers instantly drew a connection between his heroics and Peter Parker's approach to saving the day. Peter's sense of fun and adventure has carried over into Miles' take on Spider-Man, giving him a common superhero philosophy with Virgil.
The fan art is far from the first time that fans of both heroes have envisioned Static and Spider-Man teaming up. Devaun Dowdy's specific depiction of the Milestone/DC and Marvel heroes makes it difficult to deny they would make a strong crimefighting duo. Although any potential crossover would probably only come in the form of a one-shot, Dowdy's work creates an idea of what a shared title could look like.
As Static is finding his grounding in Milestone's rebooted Dakotaverse, the time for worlds to collide is coming. If DC and Marvel don't join forces soon, the fans might take it into their own hands. Based on the popular reception to Dowdy's one piece alone, a Static and Spider-Man team up would be a certain hit among fans.
More: Batman Beyond Needs To Reunite With Static in DC's Universe
Source: Reddit
90 Day Fiancé: Liz Explains How Big Ed Broke Her Ankle
About The Author
Washington News Post Latest Breaking News, Headlines
Washington News Post|| World News||USA News||Washington||
Celebrity News||Movie Review