Movie/tv News
Monstrous Review: Christina Ricci Is Stellar In Compelling Yet Uneven Horror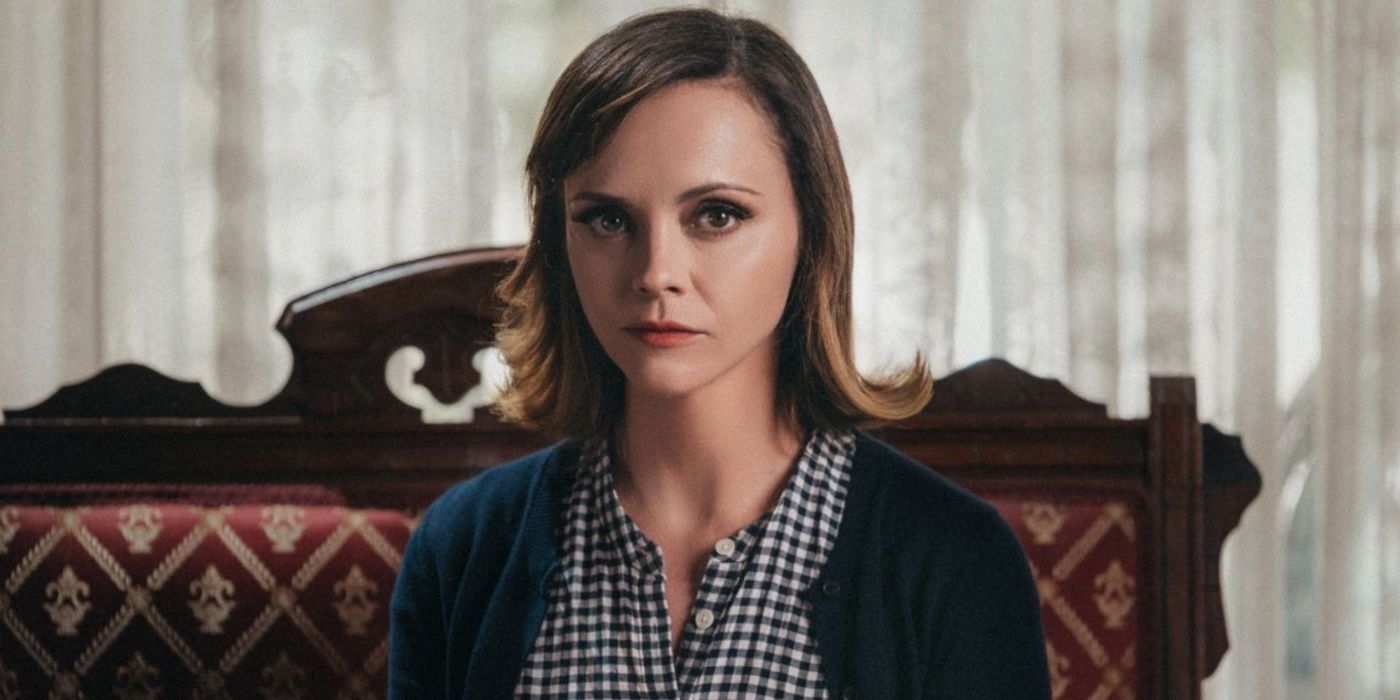 Monstrous is a supernatural horror thriller that caters to one's expectations of a creature feature while simultaneously playing with them.
With Christina Ricci in the starring role, an actress who can easily and seamlessly transition alongside the film, Monstrous is a compelling watch. The film begins as a creature feature/supernatural thriller before slowly morphing into a psychological drama with a central monster that offers more than meets the eye. Directed by Chris Sivertson from a screenplay written by Carol Chrest, Monstrous is a supernatural horror thriller that caters to one's expectations of a creature feature while simultaneously playing with them.
Ricci plays a single mother named Laura, who flees to a remote home in California with her son Cody (Santino Barnard). The exact details of what is happening aren't clear, but Laura alludes to abuse from her ex-husband and is determined to keep her son safe from him. All is well in their delectable 1950s retro-style home until Cody attracts a monster that lurks in the lake nearby.
Related: Christina Ricci Confronts A Supernatural Force In Monstrous Trailer
The key to this film's success rests on Ricci's shoulders. While the production design plays a central part, Ricci's immaculately-dressed self does most of the heavy lifting. Ricci's talent is not nearly as ambiguous as the script and her performance is the most steadfast aspect of the film. She can play into the darling quaint lifestyle of a 50s woman and then let out a shrill scream of fear and terror that can put most scream queens to shame. But her natural gift is her ability to act with her eyes; a single glance, a slight twitch, or a dead-on stare do more to communicate Laura's feelings and situation than any piece of dialogue in the script. To that end, Monstrous utilizes Christina Ricci's talents brilliantly.
Sivertson and Chrest are well aware of horror lore and enjoy playing with audience expectations, but their vision cannot be realized without an ensemble of a talented behind-the-scenes team. Morgan DeGroff's costuming is a perfect fit for Ricci. Senda Bonnet's cinematography and Tim Rutili's score maintain the film's ambiance and its unsettling atmosphere. Mars Feehery's production is excellent. The combined efforts of the creative team help craft a story that is full of tension and suspense. But the payoff of the narrative leaves a lot to be desired.
Monstrous isn't as effective as it should have been. The film does well to lull viewers into a false sense of security with a classic 50s creature feature. However, as ambitious as the script may be, the attempts to throw in a psychological drama don't quite work. Clocking in 88 minutes, Monstrous runs out of steam part way through. It never settles into the creature feature and supernatural thriller aspects long enough to be effective, nor does it give space for Laura's psychological drama to unfold. The film is ultimately a highly stylized horror lacking scares or substance. Ricci's performance does a lot to bridge the gap, but even she cannot outmaneuver some of the uneven material. In the end, the film could have easily been condensed into a short film.
Monstrous is not the first horror to delve into a narrative that presents one way, but is an entirely different tale. However, it has a lot of potential. The quaintness of the 50s era fashion, cars, and home decor was an especially nice touch for what started as a throwback creature feature. Emulating the sort of televised horror mid-century audiences were receiving was a great way to engage with contemporary audiences. However, once the narrative shifts away from that, the film loses its charm. There is an alternate reality where everything Sivertson and Chrest imagined remains, but the horror and monster elements are heightened. It is not as if Monstrous is not thought-provoking or engaging enough — it just needs more.
Monstrous is not what it seems, and for that alone it is an engaging watch. After a second viewing, the film is more enjoyable once one knows all that transpires. Ricci's assured and robust lead performance helps build upon some exciting ideas in the script and is ultimately the reason to watch. She is thoroughly captivating and, while the film never reaches her level of excellence, it is still a relatively fun, wonky ride.
NEXT: The Innocents Review: Intelligent & Horrifying Genre Tale Leaves A Mark
Monstrous released in theaters and on demand Friday, May 13. It is 89 minutes long and rated PG-13 for terror, thematic elements and brief violence.
90 Day Fiancé: How Do Jovi & Yara Afford Their Lavish Lifestyle?
About The Author
Washington News Post Latest Breaking News, Headlines
Washington News Post|| World News||USA News||Washington||
Celebrity News||Movie Review