Movie/tv News
Morbius Poster Shows Jared Leto's Vampire & Human Sides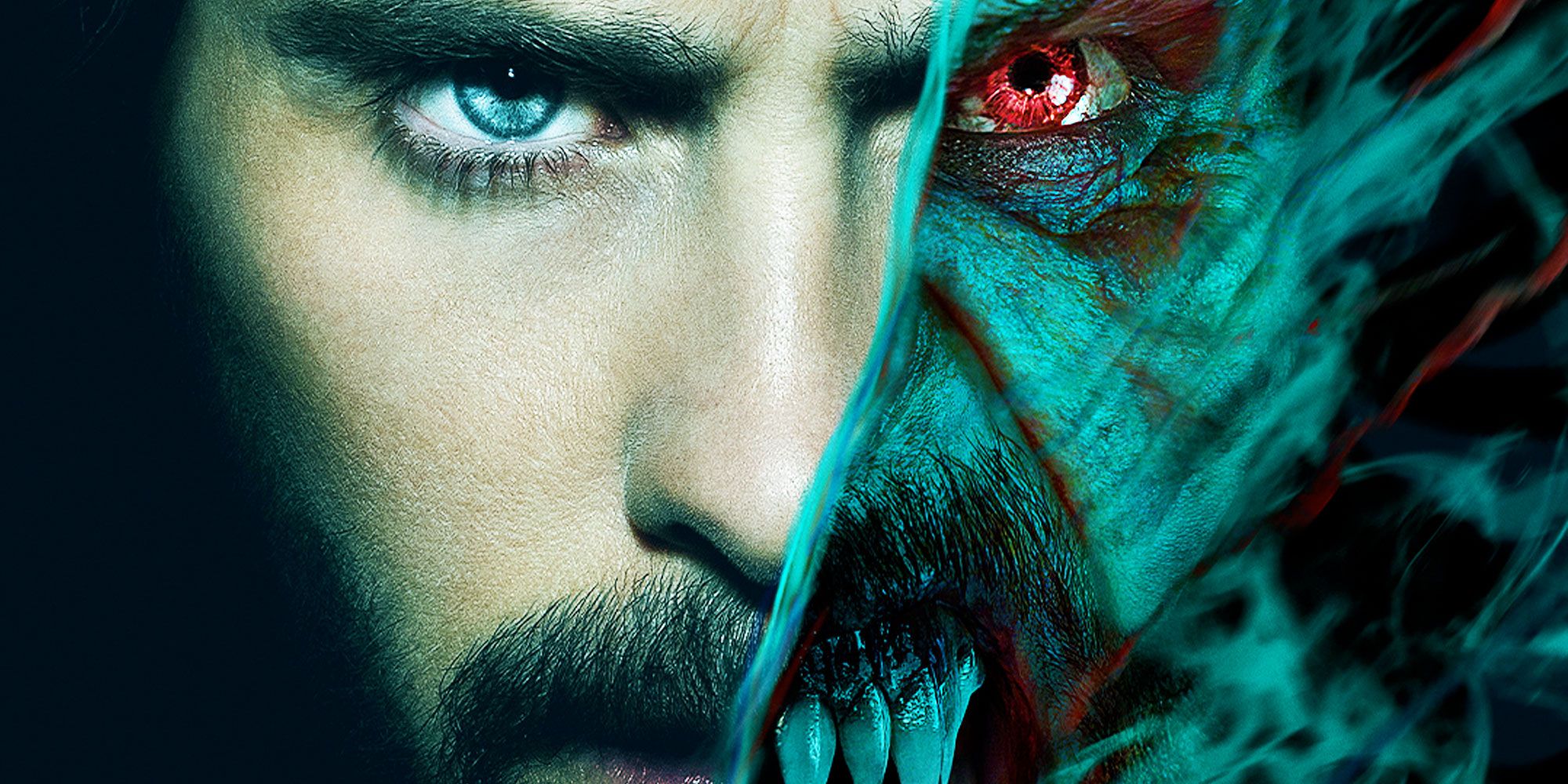 A new poster For Sony's Morbius reveals actor Jared Leto's two sides as a human and vampire, proclaiming that "A New Marvel Legend Arrives".
A new poster for Sony's Morbius reveals the two sides of Jared Leto's vampire character. Directed by Daniel Espinosa (Safe House) the film stars Jared Leto as Dr. Michael Morbius, a brilliant scientist stricken with a rare blood disease who finds a cure for his condition, which gives him unwanted special abilities and an unnatural thirst for blood. Born of the Spider-Man world of Marvel Comics, the conflicted doctor becomes Morbius: The Living Vampire, an anti-hero who struggles to find yet another cure for his new affliction.
The Sony-produced film also stars Matt Smith, Michael Keaton, Jared Harris, Tyrese Gibson, and Adria Arjona. Morbius was created by Roy Thomas and Gil Kane and first appeared in The Amazing Spider-Man #101 in 1971. Originally crafted a a villain for Spider-Man and Blade, the character evolved over the years into more of a vigilante character.
Related: Michael Keaton's MCU Vulture Returns (But For Which Marvel Movie?)
Along with the release of a new trailer for Morbius, a new poster has also been released, via Sony. The poster focuses on Leto's dual looks in the film, both in his human for as Dr. Michael Morbius and as the vampiric superhero Morbius: The Living Vampire. Along with a new peek at Leto's two looks, the poster also gives weight to the Marvel aspect of the character, proclaiming, "A New Marvel Legend Arrives". Check out the poster below:
Jared Leto has frequently taken roles that are vastly different than his natural look. He most recently appeared in Ridley Scott's House of Gucci, playing Paolo Gucci. The actor is set to star in Darren Aronofsky's new horror film, Adrift, and has been named as the star of Tron 3, although little has been announced about that project for some time. Leto donned the make-up to play The Joker once more for DC, appearing at the end of Zack Snyder's Justice League, which was released in March.
While Morbius seems like an odd choice for a standalone solo superhero film, Sony had a limited amount of characters to pluck from their Spider-Man catalogue that didn't shoot webs. However, Morbius has been around for decades and has a distinct enough look and origin that will hopefully make for an entertaining adaptation. Leto appears to be enjoying the role, his first as a Marvel character, and the prospects of seeing Morbius appear alongside some of his Marvel allies and antagonists, including Blade and Spider-Man, is enough to make for an exciting new direction with Sony's Spider-Man universe of films.
Next: Every Upcoming Jared Leto Movie & Show
Source: Sony
Spider-Man: No Way Home (2021)Release date: Dec 17, 2021
Morbius (2022)Release date: Jan 21, 2022
Spider-Man: Into the Spider-Verse 2 (2022)Release date: Oct 07, 2022
Kraven the Hunter (2023)Release date: Jan 13, 2023
Every Pokemon Movie Ranked From Worst To Best
About The Author
Washington News Post Latest Breaking News, Headlines
Washington News Post|| World News||USA News||Washington||
Celebrity News||Movie Review