Movie/tv News
Pokémon: Tauros Chases & Traps Unfortunate BDSP Player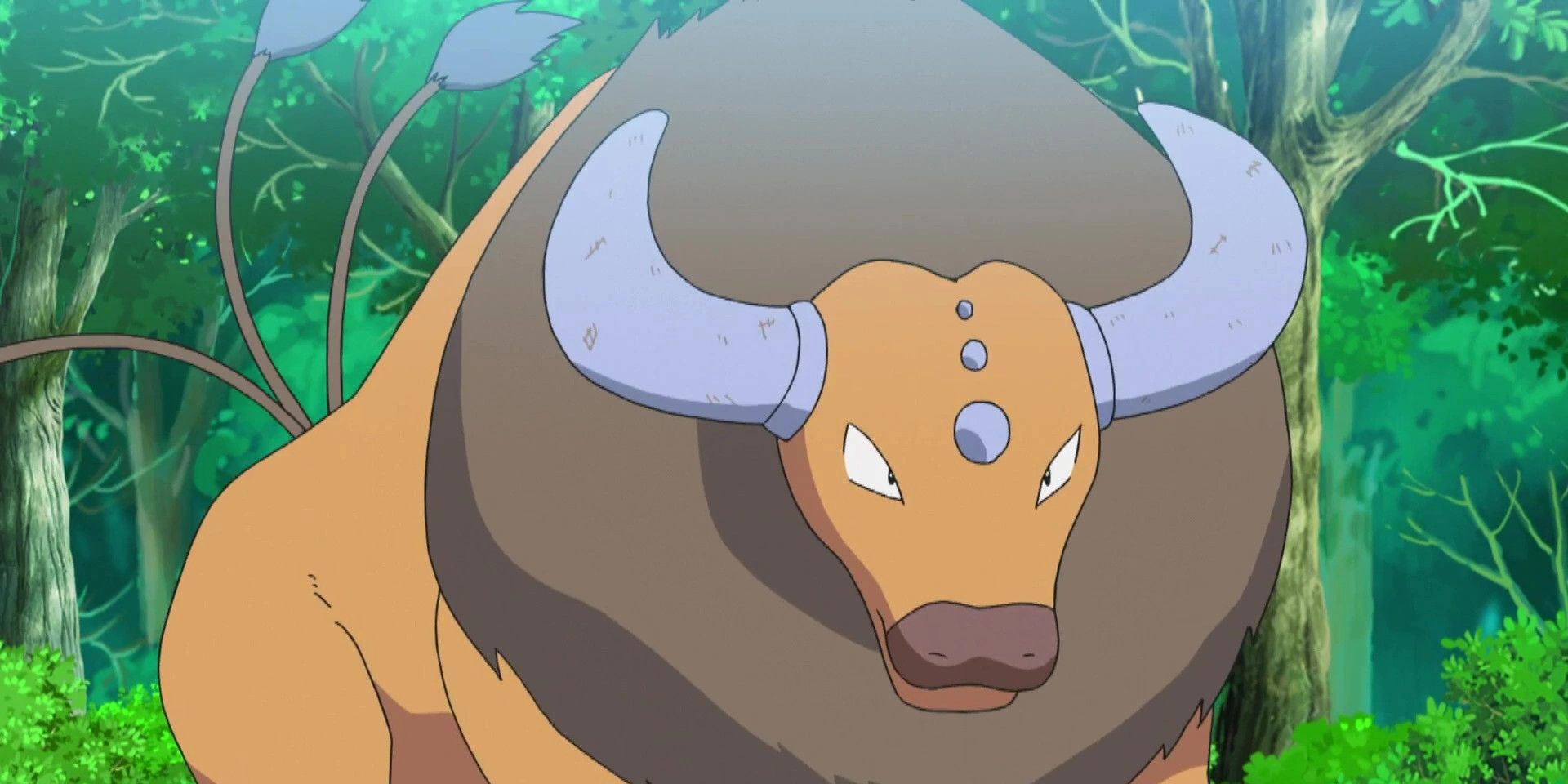 A Pokémon Brilliant Diamond and Shining Pearl player got trapped between a rocky outcropping and a Tauros while traversing the Underground.
A Pokémon Brilliant Diamond and Shining Pearl player found themselves trapped between a rock and an angry Tauros as they tried to traverse the Underground. No new game is completely free from bugs, glitches, and other such misfortunes upon release and problematic glitches in Brilliant Diamond and Shining Pearl have become a repeated theme following the new games' debut.
New games are usually stress tested before release, but no amount of beta testing can prepare developers for the sheer number of permutations their games will be put through upon release to the public. Because of this, situations often arise swiftly that could not be prepared for in development, leading to the high density of bugs and glitches games experience upon their release. The newest games in the Pokémon franchise have proven no different, with players finding themselves caught in unfortunate traps of all kinds. A Pokémon BDSP player stuck behind an NPC or an obstacle might have to reload or even completely reset their save in order to escape such a scenario.
Related: Pokémon BDSP Grand Underground: What Happens When You Find 40 Digletts
In the latest example in a long line of such unintended obstacles since Pokémon Brilliant Diamond and Shining Pearl were released, Reddit user Tallem00 posted a video of a Tauros chasing them through the underground and ultimately trapping them between itself and an outcropping of rocks. The clip shows that the Tauros aggroed on them as they ran by and upon their accidentally running into a dead end, the Tauros blocked the way out, trapping them.
See the original post on Reddit here.
Luckily, in this case the trap was much more easily escaped than some of those that other players experienced. While it was certainly unfortunate for the player, they still had the option to fight the Tauros if all else failed. Unlike when the Snowpoint City gym trapped a Pokémon BDSP player, this lock had a couple of obvious ways out.  They also had the option to exit the Underground, however that would have required them to run all the way back from where they started which, while certainly an option, was surely not an enticing prospect. If the player's team was low on resources and they had a specific goal they had yet to reach before leaving, this would be a very frustrating occurrence, but at least starting the game over from the beginning was not the only recourse left to them.
Difficulty with the Underground is not new to Pokémon BDSP, but getting stuck in it is not one of the changes people were hoping for. Object collision in games can be a tricky balancing point. There are times where it provides necessary guidance to players, marks edges of maps, and otherwise helps a game run smoothly. All too often, however, object collision, especially with moving units, causes problems for players that could be avoided if some objects in a game could be moved through. In some games, that could break immersion for its players, or perhaps even cause coding problems that open the door to even more problematic glitches. Regardless of what fix developers take, some sort of solution to these issues should be investigated. Getting trapped against a rock by an angry bull is probably not at the top of anyone's Pokémon Brilliant Diamond and Shining Pearl to-do list.
Next: When Pokémon BDSP Cards May Launch In The Pokémon TCG
Source: Tallem00/Reddit
Every Game Where Marvel's Magik Is Playable (Including Midnight Suns)
Washington News Post Latest Breaking News, Headlines
Washington News Post|| World News||USA News||Washington||
Celebrity News||Movie Review