Movie/tv News
RHOA: Cynthia Bailey & Mike Threaten Legal Action Over Cheating Claims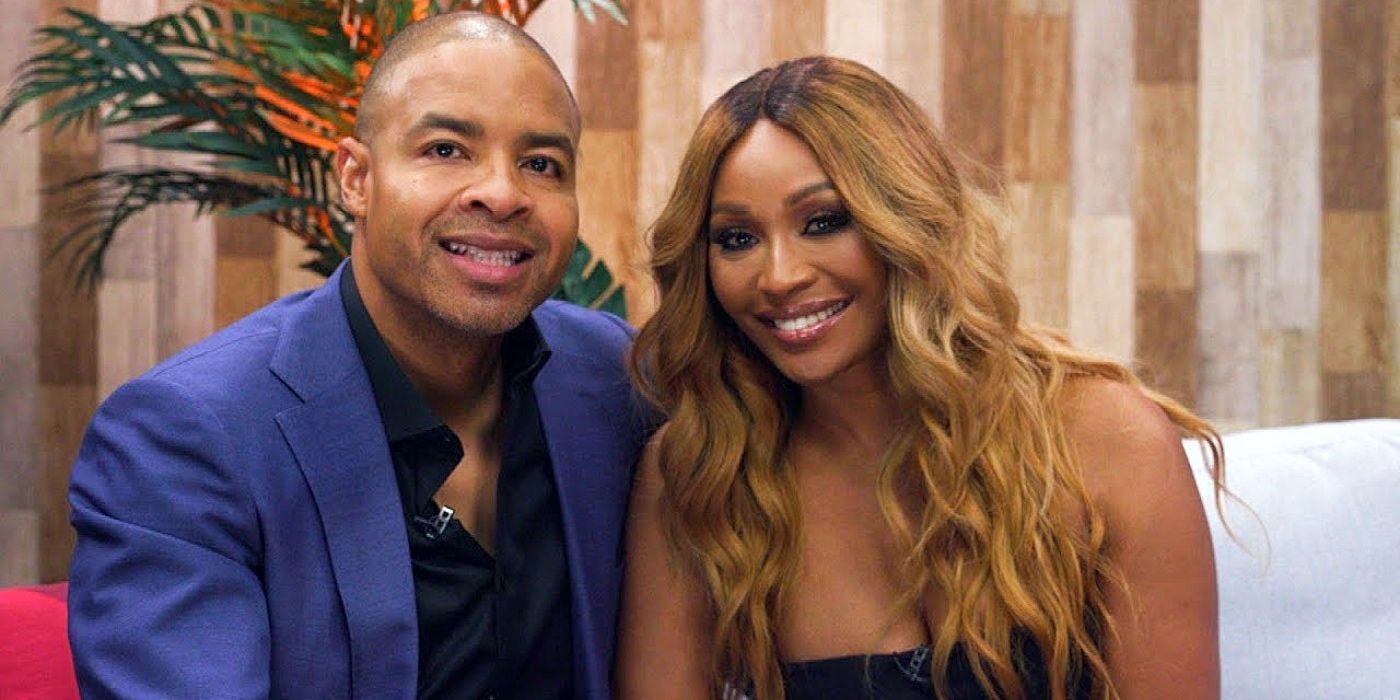 Cynthia Bailey and Mike Hill are threatening legal action for the person behind cheating claims made against The Real Housewives of Atlanta alum.
Cynthia Bailey and Mike Hill are threatening legal action against the person behind cheating claims made against the former The Real Housewives of Atlanta stars. The Hills are just on the heel of celebrating their one-year wedding anniversary, which was filmed during Cynthia's last season on the Bravo show. It was a good way to end her 11-season run that included two weddings and one divorce. Cynthia has dealt with cheating allegations in her past marriage to Peter Thomas, which is what ultimately led to their split. Since marrying Mike, Cynthia has also taken legal action against her ex, under the premise that he owes her $170 million that she loaned him to open a bar. The nightclub closed on season 6 of the show and while Cynthia has long maintained that she and Peter are on good terms, but apparently, there were some issues bubbling under the surface.
In any case, fans were happy to see Cynthia move on and find love with Mike after her relationship with Peter and all seemed to be going just fine until it was reported that someone had claimed Mike had been sending explicit pictures to someone on Snapchat. Paparazzi recently caught up with the married couple and boldly asked Mike about recent cheating allegations that were made against him, which he denied. In fact, he doubled down and even said that he plans to fight the claims in court.
Related: RHOA: Why Marlo Hampton Deserved A Peach
Mike had nothing more to say to the accuser other than, "I hope you get help." The rumors started after one woman sent out a tweet claiming to have "receipts" showing Mike flirting on Snapchat. In screenshots shared by Onsite, the woman provides screenshots from alleged messages sent in September that show Mike in conversation with the woman before sending her a nude photo. After one Instagram user reached out to Mike to ask if the allegations were true, he adamantly denied the account was his. "Please don't believe bs. Not exposing me cuz THAT'S not ME. Don't know this person or why they're doing this but my lawyer has been contacted," Mike said in screenshots shared by The Neighborhood Talk. He added that he "wouldn't do [Cynthia] like that," and said the alleged pic was not him. "I know what I look like," he continued. "Cynt doesn't believe it. She knows what I look like. She knows I don't use snap. Only God can separate us."
It's clear that Cynthia is sticking beside her man and not believing some pics that could have easily been doctored. With the woman behind the messages choosing to remain anonymous, Mike has no way of knowing who exactly made the claims, but it's likely if he takes legal action he would be able to. Mike has admitted to cheating in his past relationship, but things with Cynthia are different. The Real Housewives of Atlanta star hasn't left Mike's side since they wed last year, even going as far to spend more time in Los Angeles with her husband. It'll take a lot more than screenshots that don't include his face to get Cynthia to believe he's stepping out on her.
Next: RHOA: Cynthia Responds to NeNe's Comments About Missing Gregg's Memorial
Source: TMZ, Onsite, The Neighborhood Talk
90 Day Fiancé: Jenny Spills The Real Reason Why Sumit Can't Move To U.S.
Washington News Post Latest Breaking News, Headlines
Washington News Post|| World News||USA News||Washington||
Celebrity News||Movie Review