Movie/tv News
RHOBH: Cast Members Who Probably Wish They Didn't Do The Show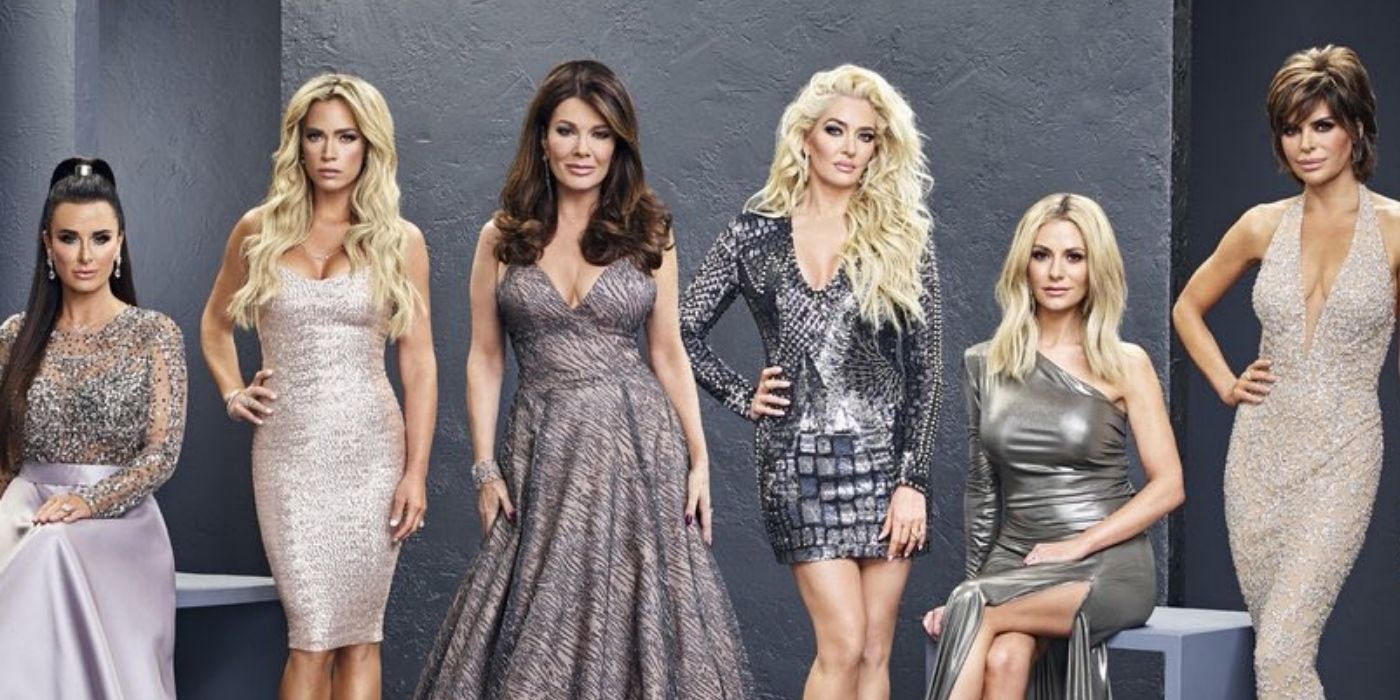 Since The Real Housewives of Beverly Hils began to air, many former cast members have gone on to have regrets about joining the Bravo series.
The stars of The Real Housewives of Beverly Hills aren't afraid to go after fellow cast members, and this tendency may have caused many former housewives to regret joining the series. RHOBH started in 2010 with Kyle Richards, her sister Kim Richards, Adrienne Maloof, Camille Grammer, Taylor Armstrong, and Lisa Vanderpump. Since the beginning of the series, the Beverly Hills women have never been afraid to talk about real issues.
During season 1, Kyle and Kim discussed Kim's alcohol addiction, which became a topic of conversation for many seasons after. Taylor also discussed the abuse she endured while she was married to her first husband, Russell Armstrong, who later passed away suddenly. While these women may have come to regret joining the show, they continued to appear in later seasons as guests or "friends of" the housewives. It could be argued that the females who don't make it past their first seasons are usually the ones who eventually regret their stints on the show.
Related: RHOBH: Kyle Richards' Daughter Farrah Aldjufrie Announces Engagement
Yolanda Hadid
While Yolanda had some great seasons under her belt, she ultimately ended things on a bad note. Yolanda left the show after being accused of having Munchausen's Syndrome by Lisa Rinna, while in the midst of a divorce from her ex-husband, David Foster. It wouldn't be a shock if Yolanda decided to leave, as she felt attacked due to the way the women spoke about her Lyme Disease. Instead of being there for her, they just assumed she was faking her illness.
Carlton Gebbia
During Cartlon's first and only RHOBH season, she found herself at odds with Kyle. Their feud began after Kyle questioned her pentagram tattoo while at a party. Carlton thought Kyle was judging her, when in fact, Kyle just wanted to hear the story behind the tattoo. Carlton, RHOBH's one-season wonder, overreacted on more than one occasion, especially when it came to Kyle and her questions. The original housewife was simply trying to get to know the newbie since she was now a part of the cast. There is a good chance Carlton doesn't like how she came off on the show.
Kathryn Edwards
Kathryn joined RHOBH halfway through season 6, shortly after Erika Jayne started on the show. Despite Kathryn having an interesting storyline, she wasn't asked back for another season. It's more than possible that RHOBH producers used Kathryn for her connection to O.J. Simpson, just to stir the pot between Kathryn and Kyle's friend, Faye Resnick. Despite Kathryn being a potentially great addition to the show, it seems producers weren't dazzled by her the way that they were with Erika Jayne during her first season.
Even though many past The Real Housewives of Beverly Hills housewives may have regretted their time on the show, they were all important parts of the series. No matter how small or insignificant her storyline was, each housewife was able to provide something that steered the show forward.
Next: RHOBH: Alum Yolanda Shares Sweet Pics From Gigi Hadid's Baby Shower
Leonardo DiCaprio Rewrote Don't Look Up's Funniest Scene 15 Times
About The Author
Washington News Post Latest Breaking News, Headlines
Washington News Post|| World News||USA News||Washington||
Celebrity News||Movie Review