Movie/tv News
Robert Englund's Goldberg's Cameo Can't Be His Final Time Playing Freddy Krueger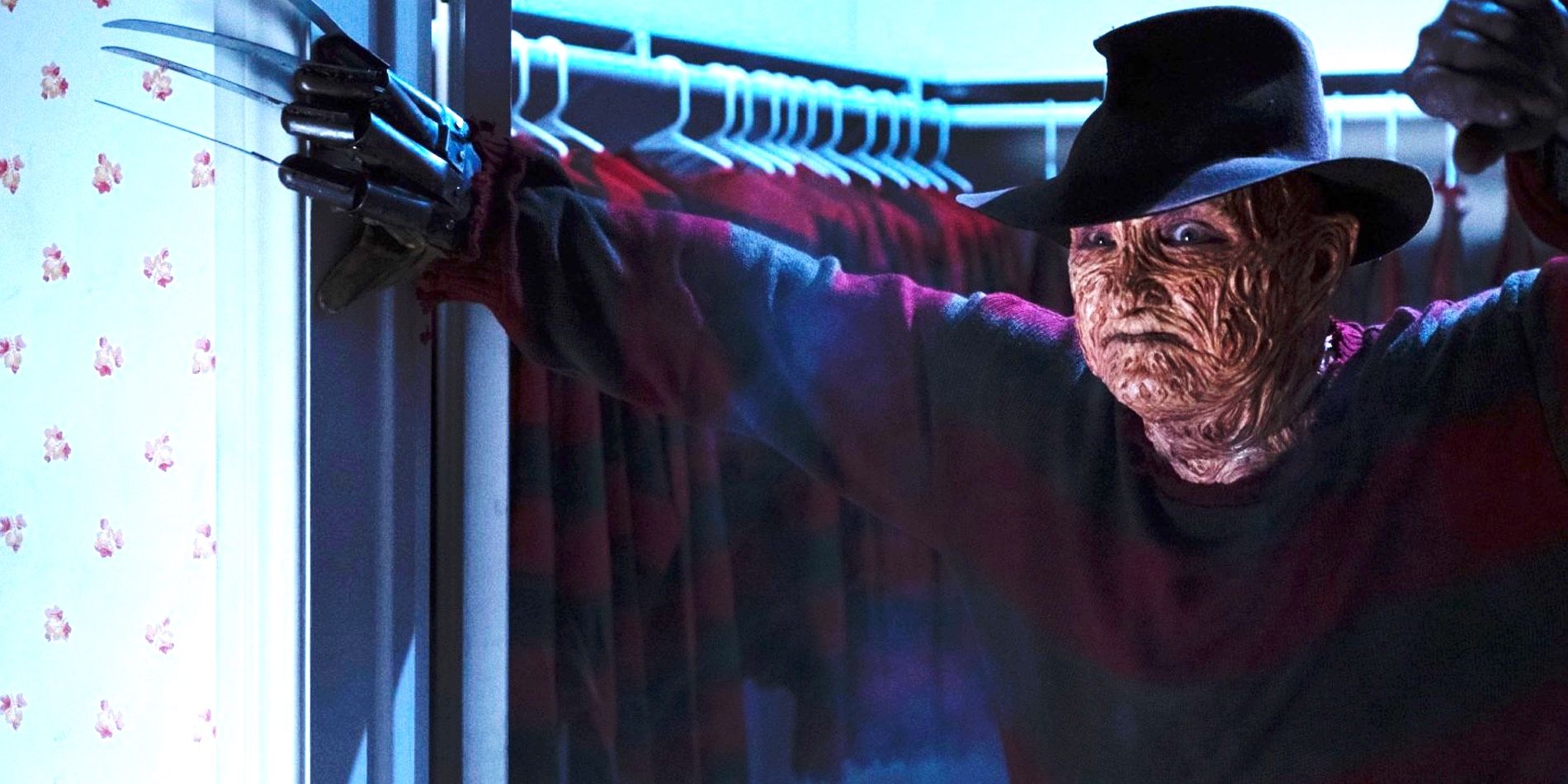 A Nightmare On Elm Street villain Freddy Krueger's cameo on TV's The Goldbergs was cute and funny, meaning it can't be the character's last hurrah.
Horror icon Robert Englund reprised the role of Freddy Krueger for a cute cameo in a 2018 episode of The Goldbergs, but this can't be the last time that viewers get to see his razor-fingered villain onscreen. Alongside the likes of Michael Myers and Jason Voorhees, A Nightmare On Elm Street's Freddy Krueger is one of horror cinema's most recognizable faces. Ripped off, remade, and parodied countless times, the so-called Springwood Slasher is one of the most memorable antagonists in the history of the sub-genre.
Debuting in 1984 with future Scream director Wes Craven's Nightmare On Elm Street, Englund's terrifying yet charismatic dream demon broadened the remit of what horror fans wanted from their killers. With his witty one-liners, Freddy was an obvious influence on Chucky of Child's Play fame, while his supernatural abilities (a marked departure from Michael and Jason) opened the door to more paranormally powered villains in the sub-genre such as Tony Todd's Candyman. However, despite his outsized impact on horror, Freddy's final screen appearance (so far) was far from his scariest outing.
Related: Candyman's Remake Proves Nightmare On Elm Street Deserves A Better Reboot
Always a good sport, Englund reprised his most iconic role for an episode of the gently humorous nostalgic sitcom The Goldbergs in 2018. The episode was a Halloween special entitled "Mr. Knifey Hands" (season 6, episode 5), that followed the familiar plot of the young hero watching a horror movie and soon finding himself sleepless due to its creepy content. As the original Nightmare On Elm Street is the movie that scares protagonist Adam, it's only appropriate that Englund came out of retirement to reprise his most famous role and scare both the hero and his over-protective mother. The appearance is a cute novelty that elevated a familiar storyline, but for horror fans, the cameo is inevitably a little underwhelming thanks to the family-friendly nature of the show's trademark humor. While it's nice that Englund got to poke fun at the role with a good-natured spoof, the legendary actor also deserves a more fitting final scene as the character.
Fortunately, Englund is still very much working despite his advancing age, with the actor appearing in numerous documentaries and indie horror efforts in recent years. The Freddy Krueger actor even has a (hopefully heroic) role in Stranger Things season 4 which will be released in 2022. As such, there is still plenty of opportunities for him to reprise the role of slasher icon Freddy. The last time the character appeared on the big screen was in the roundly reviled 2010 remake, where he was played by a badly miscast Jackie Earle Haley, but luckily, Englund could reprise the role without having to play the lead in a full-blown remake.
As proven by Tony Todd's involvement in the recent, critically-acclaimed Candyman remake, the horror veteran could play a smaller but still pivotal role in a reimagining of the Nightmare On Elm Street series and potentially give his blessing to a new iteration of the franchise in the process. While his appearance in The Goldbergs was as comically unexpected as Freddy Krueger's rap career, it's not how most fans of Craven's creation would want to remember Englund's iconically terrifying character. Bringing back Freddy for a more serious and scary cameo in a reboot, however, could be just the scare that fans of the Nightmare On Elm Street franchise have been dreaming of.
More: Nightmare On Elm Street Should Copy Halloween 2018's Best Reboot Trick
Eternals Writer Confirms Ikaris Is Dead
About The Author
Washington News Post Latest Breaking News, Headlines
Washington News Post|| World News||USA News||Washington||
Celebrity News||Movie Review