Movie/tv News
Ryan Reynolds' Notorious R.I.P.D. Movie Gets Surprise Sequel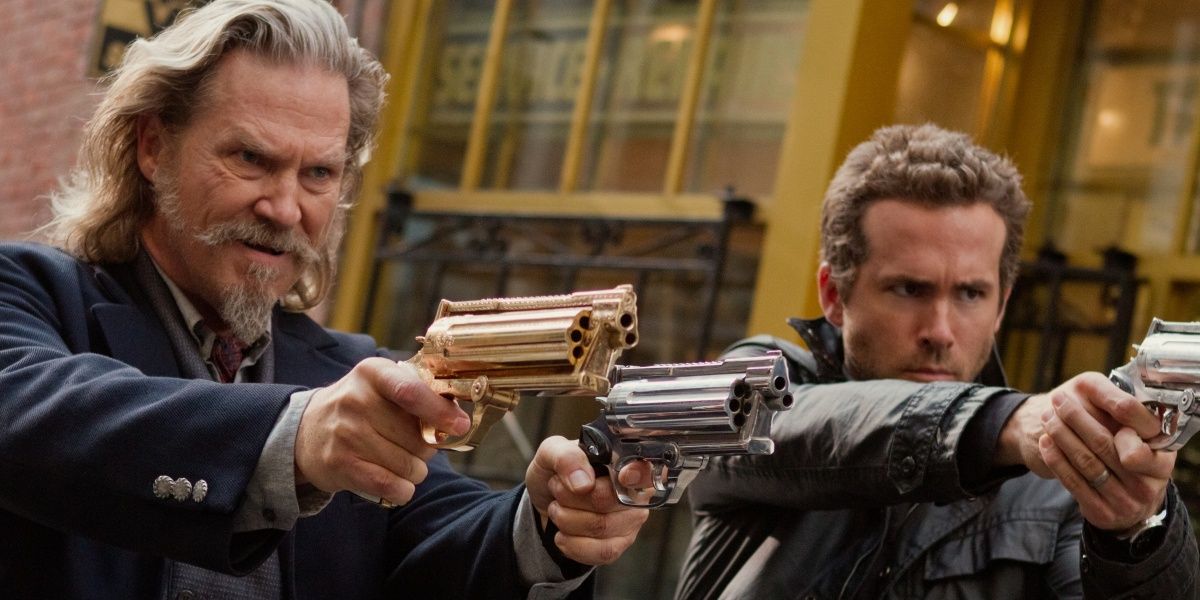 In a surprising turn of events, Ryan Reynolds' 2013 flop R.I.P.D. is set to get a new sequel destined to be released shortly on home video.
Ryan Reynolds' notorious 2013 box office flop, R.I.P.D., has taken received a surprising sequel. Based on the comic book created by Peter M. Lenkov, the Universal film was a supernatural action comedy that followed Reynold's Nick Walker, a murdered Boston police detective who is recruited to join the afterlife's Rest In Peace Department. Partnered with Jeff Bridges' Roicephus "Roy" Pulsipher, the duo are tasked with tracking and capturing the souls of those who have escaped their final judgement.
Directed by The Time Traveler's Wife Robert Schwentke, the first R.I.P.D film only managed to gross $78 million in global box office against a reported budget of $130 million. In addition to its lackluster financial performance, the film was also savaged by critics for its poorly constructed attempts at humor, and for what many viewed as a lazy and formulaic plot. On Rotten Tomatoes, the film currently stands as the lowest-rated film of Reynold's colorful career with a critic score of just 12 per cent, less than half that enjoyed by the much-maligned Green Lantern (26 per cent).
Related: Snyder's Justice League Plan Would've Saved Ryan Reynolds' Green Lantern
With the first film's less than stellar performance, audiences would certainly be surprised to learn that a new R.I.P.D sequel will soon arrive on home video. News of the sequel's existence was broken off the back of the film being listed in the weekly MPA Ratings bulletin (via Bloody Disgusting). Titled R.I.P.D. 2: Rise of the Damned, the film has earned itself a PG-13 rating for "sequences of violence, language, disturbing images, and some crude/sexual references." According to the film's IMDB listing, neither Reynolds nor Bridges appear to be returning in the sequel, which is directed by Paul Leyden.
Over his career, Reynolds has accumulated a number of film credits that have ultimately failed to resonate with audiences or critics. While he is currently enjoying the success of his tenure as Marvel's "merc with the mouth" Deadpool, and has also earned praise for his recent outings in Free Guy and Netflix's The Adam Project, his history in front of the camera has not always been smooth sailing. Yet as someone who is often quick to poke fun of himself, Reynolds is also more than willing to acknowledge his less than successful cinematic outings, such as Green Lantern. That said, even he may be surprised to learn that his 2013 flop is getting a sequel.
As for R.I.P.D. 2, only time will tell if the second film manages to escape the many problems which plagued its predecessor. While the decision to make the sequel a direct-to-video release suggests that Universal are still somewhat less confident in the property's potential, it is incredible that the second film managed to get off the ground in any form. Without beloved actors like Reynolds and Bridges at the helm, it's difficult to see how R.I.P.D. 2: Rise of the Damned will gain an audience when it releases on November 15.
Source: Bloody Disgusting
File source
Washington News Post Latest Breaking News, Headlines
Washington News Post|| World News||USA News||Washington||
Celebrity News||Movie Review