Movie/tv News
Secret Invasion Can Resolve A Big Spider-Man: Far From Home Mystery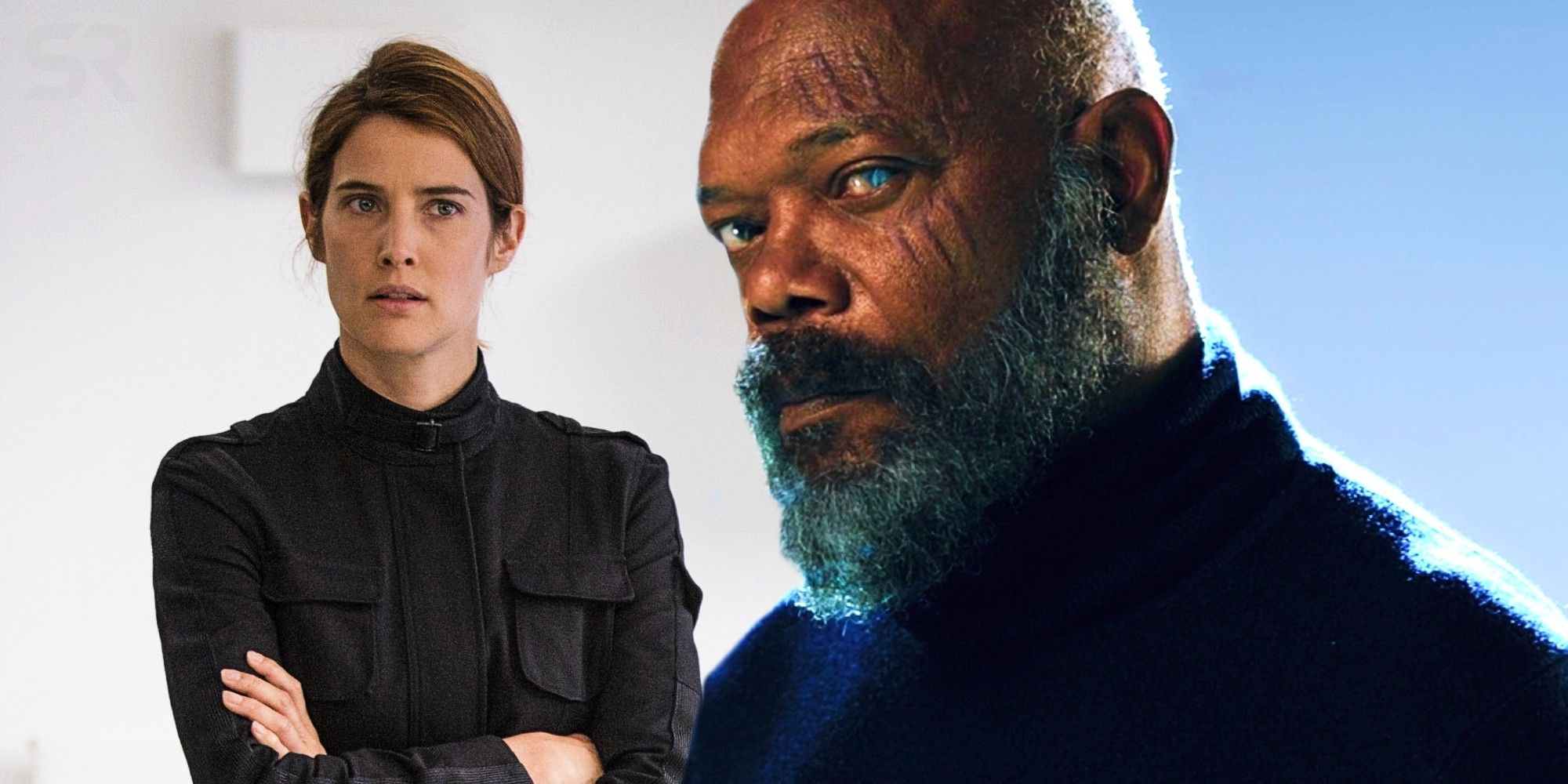 Marvel's Secret Invasion show can resolve one of Spider-Man: Far From Home's biggest mysteries around former SHIELD agent Maria Hill.
A huge Spider-Man: Far From Home mystery regarding Maria Hill's status can be resolved in Secret Invasion. The upcoming Disney+ series stars Samuel L. Jackson as Nick Fury once more as the Marvel Cinematic Universe adapts the iconic comic crossover event. Secret Invasion's Skrull-focused story means the return of Talos (Ben Mendelsohn), and even though the shape-shifting aliens have only been part of the MCU recently, their involvement has raised various questions, not least about the location of Cobie Smulders' former SHIELD operative.
The MCU began setting up Secret Invasion in 2019 when Captain Marvel brought the Skrulls to the shared universe. Audiences were treated to a surprise several months later when Spider-Man: Far From Home's post-credits scene included a Skrull twist. It was there that viewers learned that the Nick Fury and Maria Hill in the movie were really Skrulls working for the real Fury. Phase 4 has continued to tease Secret Invasion's possible storyline and how it will build on some of Spider-Man: Far From Home's unanswered questions. There is now an opportunity for the series to resolve one of its biggest.
Related: Nick Fury Can Avoid Repeating His Winter Soldier Mistake With Secret Invasion
One of the many mysteries Spider-Man: Far From Home's post-credits scene introduces is what happened to the real Maria Hill. The scene reveals Talos' wife has been the one impersonating Maria Hill during the entirety of the movie. While it eventually showed the real Nick Fury on a Skrull spaceship, the whereabouts of the real Maria Hill wasn't addressed. Cobie Smulders is now reportedly returning for Secret Invasion, which means this Spider-Man: Far From Home mystery can be resolved. It isn't confirmed how big of a role she'll have in the series, but even a minor appearance should still bring an explanation for what happened to the real Maria Hill.
Following her MCU debut in The Avengers, Maria Hill returned for multiple movies but in smaller capacities. Prior to Spider-Man Far From Home's surprise, her last appearance came at Tony Stark's funeral in Avengers: Endgame. Since she and Fury were both there and Fury used Skrulls to show them working together afterward, it has been widely assumed that Maria has been with him. However, Spider-Man: Far From Home's Skrull twist raises some possible doubt that the MCU has always shown the real Maria Hill. With plenty of theories suggesting Nick Fury was a Skrull in Avengers: Age of Ultron and other appearances, there's no telling what the real Maria Hill has really been up to.
When Maria Hill returns in Secret Invasion, the most likely explanation for where she really was during Spider-Man: Far From Home is that she was with the real Nick Fury. This would give Marvel Studios an easy way to bring Maria into the series, as she could've been on the Skrull ship too. Of course, there is also the chance that Secret Invasion shows that Maria Hill is no longer working with Fury. Her other possible roles include Maria being a cover for Talos' wife again or even a reveal that she's been a Skrull for the entirety of her MCU story. In any case, Secret Invasion now has the chance to provide the answer to Spider-Man: Far From Home's Maria Hill mystery.
More: MCU Secret Invasion: Every Character Who Could Be A Skrull
Spider-Man: No Way Home (2021)Release date: Dec 17, 2021
Doctor Strange in the Multiverse of Madness (2022)Release date: May 06, 2022
Thor: Love and Thunder (2022)Release date: Jul 08, 2022
Black Panther: Wakanda Forever/Black Panther 2 (2022)Release date: Nov 11, 2022
The Marvels/Captain Marvel 2 (2023)Release date: Feb 17, 2023
Guardians of the Galaxy Vol. 3 (2023)Release date: May 05, 2023
Ant-Man and the Wasp: Quantumania (2023)Release date: Jul 28, 2023
Hawkeye's Hearing Loss Does What 3 Phases Of MCU Movies Failed To Do
About The Author
Washington News Post Latest Breaking News, Headlines
Washington News Post|| World News||USA News||Washington||
Celebrity News||Movie Review