Movie/tv News
Selling Sunset: Chrishell Explains Story Behind Rumors Christine Fueled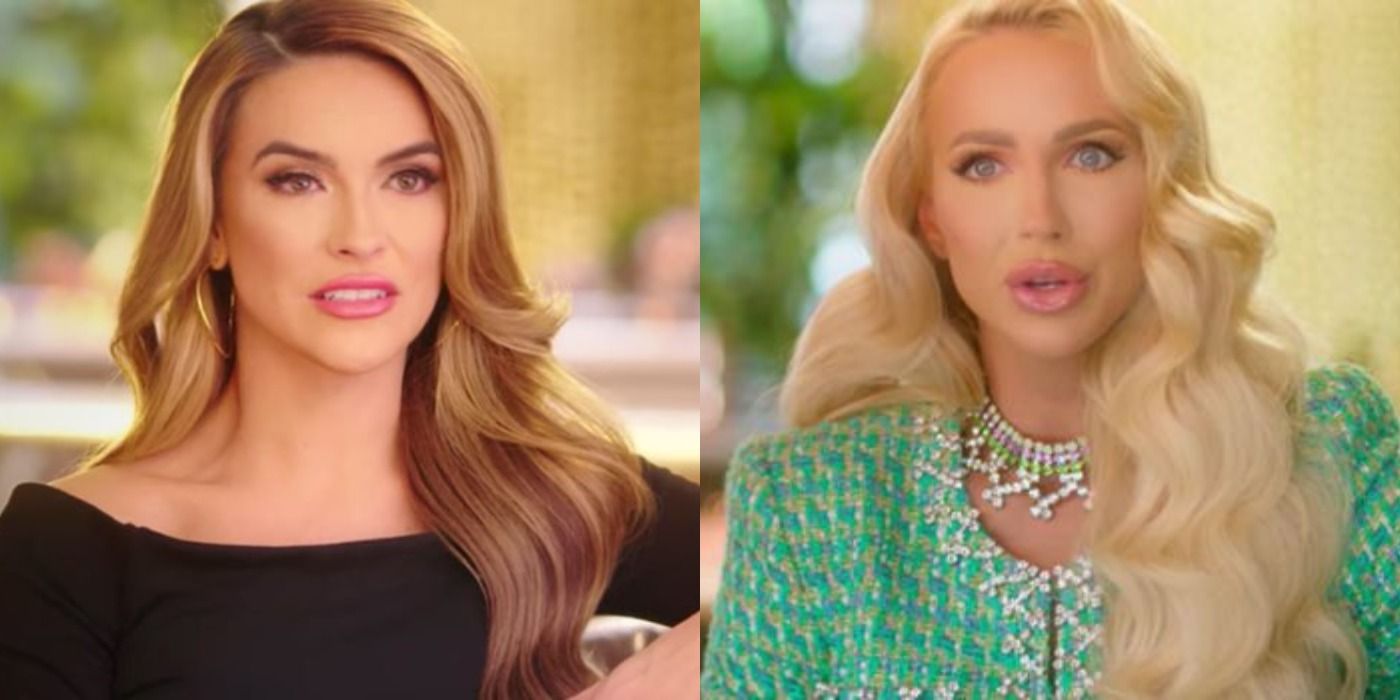 Chrishell Stause responded to Selling Sunset fan speculation and backlash and explained why she cut ties with her co-star Christine Quinn.
Chrishell Stause is responding to the Selling Sunset fan speculation and explaining why she cut ties with her co-star Christine Quinn. She recently responded to one viewer who questioned if Christine was really the source behind salacious rumors spread about Chrishell. Watching the two colleagues talk negatively about each other while having no interaction is taking center stage in season 4. From what has been shared on the show, the cameras didn't catch anything too detrimental that would lead to them being arch enemies. But according to Chrishell, Christine crossed the line behind the scenes and the two haven't spoken much since then.
Things went south between Chrishell and Christine shortly after the series began. Chrishell was the new girl at the time and Christine wasted no time hazing her. By the season's end, Christine left Chrishell in tears after barking at her during a company party. In seasons 2 and 3, things were rocky between them, but Chrishell was dealing with a divorce from This is Us star Justin Hartley while Christine was preparing to marry Christian Richard. Despite dealing with her crumbled marriage, Chrishell still found it in herself to support Christine at her wedding. However, by the time season 4 rolled around, Chrishell and Christine weren't speaking at all.
Related: Selling Sunset: Why Davina Potratz Left The Oppenheim Group
Season 4 has seen Chrishell be more open about her dislike for Christine and vice versa, The two are seen bad-mouthing each other to The Oppenheim Group agents, but Chrishell says she isn't just feuding with Christine for the cameras. Her issues with her co-star have spilled over into real life. Chrishell recently responded to fan speculation on Twitter after one viewer asked her why she appears to be "bashing" Christine throughout season 4. "You eluded to 'life ruining rumors' but what proof do you have those came from her?" the fan asked. Chrishell replied to the criticism and explained why Christine took things too far and it led to legal action. "When I threatened legal action against an outlet if they ran a very false story they gave up their source and decided not to publish," Chrishell explained noting that the incident, "Cost me thousands & weeks after I lost my mom."
It was VERY heated back &forth with lawyers that took days to get to the bottom of. They didn't easily give up the info. They did so in an effort to "prove" how reliable the source was bc they intended to publish. Had to prove from both sides that it was false before they cut it

— Chrishell (@Chrishell7) November 28, 2021
But fans were still skeptical that Chrishell had proof Christine was the one behind the rumors. Chrishell responded to another fan who asked how she knew the outlet's source was actually Christine and not someone else. But the Dancing With the Stars alum explained how her lawyers were in a "heated" back and forth with the outlet in a process that took days to figure out the source. Chrishell claims the outlet was trying to protect its source so it could release the false claims. "Had to prove from both sides that it was false before they cut it," Chrishell said. For anyone who still wanted to find a reason to defend Christine, Chrishell applauded them. "If you guys could ignore that on top of everything else, you are a bigger person than me," she said.
Now, it looks like Chrishell and Christine won't be back on speaking terms anytime soon. Christine has burnt so many bridges on the show, she has little to no friends left. Like Chrishell, Christine also bad-mouthed Heather Rae Young and Tarek El Moussa in an interview, which led to the couple cutting her off. If Christine wants to maintain her friendships on Selling Sunset, she should stop spreading gossip and hearsay to the press. Christine might be taking her villain persona too far and Chrishell is protecting herself.
Next: Selling Sunset: Why Fans Think Christine Quinn's Lying About Emma Hernan
Source: Chrishell Stause/Twitter
90 Day Fiancé: Why Fans Are Stunned Jenny & Sumit Actually Got Married
Washington News Post Latest Breaking News, Headlines
Washington News Post|| World News||USA News||Washington||
Celebrity News||Movie Review