Movie/tv News
Selling Sunset: Christine Quinn Opens Up About Her Rough Childhood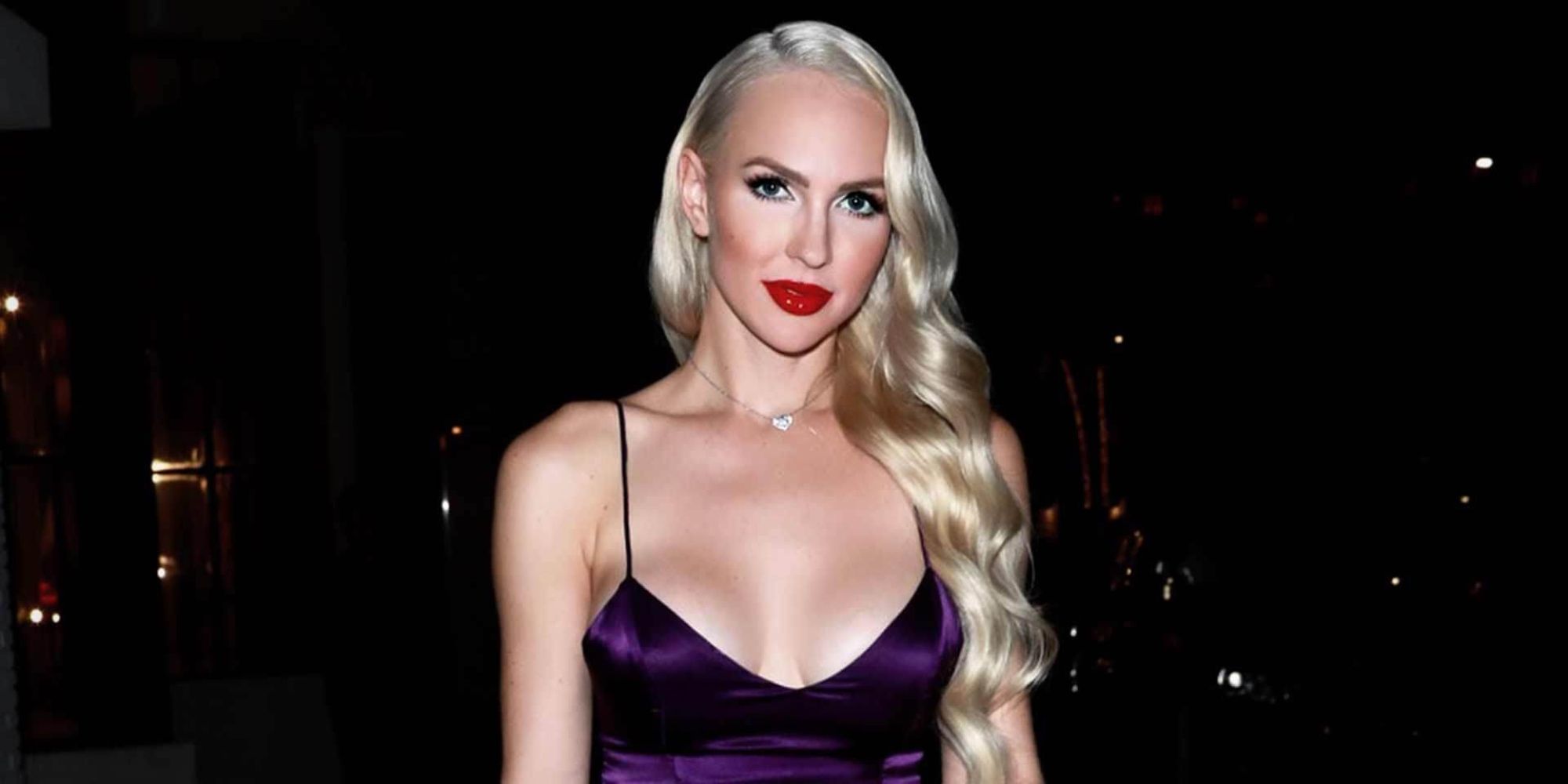 Christine Quinn from Selling Sunset recently opened out about her rough childhood. She spoke about her mother's illness and going to jail at 17.
Selling Sunset star Christine Quinn recently opened up her rough childhood for the first time. When the Netflix series first began in 2019, fans were obsessed with the luxury realtor. Christine was the queen bee at The Oppenheim Group, slightly intimidating then-newbie Chrishell Stause. However, Chrishell began to realize that Christine was someone she could not trust, especially after the way she treated her after her divorce from ex-husband Justin Hartley.
While everyone in the office was friends with Christine, the office began to turn on her during season 4, which began streaming on Netflix on November 24. Mary Fitzgerald, who was once Christine's roommate, was done with her after all the lies she told about her fellow costars. Even Heather Rae Young, who was once very close with Christine, began to turn on her after the way she spoke about her relationship with her now-husband, Tarek El Moussa. It's quite clear Christine's childhood may have affected her adulthood.
Related: Selling Sunset: Chrishell Explains Story Behind Rumors Christine Fueled
The Dallas native did an exclusive interview with the Sunday Times, where she opened up about some of the difficult times she endured during her childhood. Christine revealed that her mother withdrew her from high school at 16-years-old to homeschool her so they could spend more time together. Her mother suffered from Lupus, Raynaud's arthritis, breast cancer twice, an aneurysm, and open-heart surgery. Christine's mother was afraid she would pass away while Christine was in school and wanted to have as much time with her daughter as she could. Christine, who spoke about her traumatic birth, recalled during her surgery that she and her family "were saying goodbye to her because the doctors were telling us that she wasn't going to make it." Luckily, the now mother of one was able to have her mother with her for a little while longer.
When the reality star began homeschooling, her mother was unable to teach her, so she went to an alternative school instead. " I went to school with people that were members of gangs, with girls that were being trafficked. With girls that were prostitutes, and I would see their pimps pick them up after school. Girls that we're pregnant," Christine said, revealing her time there was an "eye-opener." Christine, who's not friends with Mary, added that many of her schoolmates were in and out of jail and suffered from drug issues. However, this experience allowed her to grow up fast in order to survive. Christine ended up hanging out with the wrong crowd and got arrested on her 17 birthday. She revealed that "someone gave me a little marijuana. My parents taught me a lesson. They left me in jail for four days." For the few days she was incarcerated, Christine revealed that the food was not great and felt out of place since everyone was in jail for crimes such as prostitution.
Christine owes her tough exterior to the way she grew up. Not only did the Selling Sunset star watch her mother slowly pass away, but she endured quite a bit of trauma from the alternative school she attended. Luckily, Christine was able to overcome her past and became a success in life and business all on her own.
Next: Selling Sunset: Christine & Emma's Shared Ex's Identity Has Been Revealed
Source: Sunday Times
Spider-Man: No Way Home Video Shows New Footage of Doc Ock, MJ & Ned
About The Author
Washington News Post Latest Breaking News, Headlines
Washington News Post|| World News||USA News||Washington||
Celebrity News||Movie Review