Movie/tv News
Sister Wives Why Christine's Marriage To Kody Was So Sad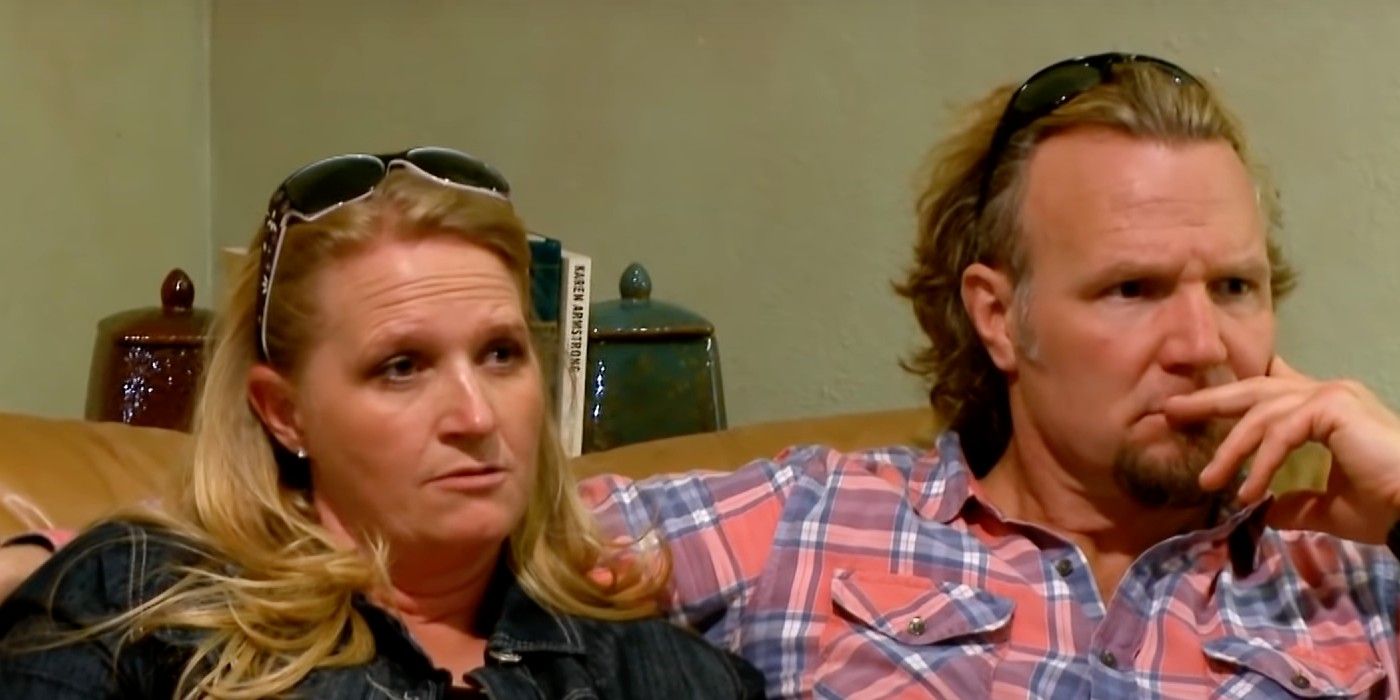 Sister Wives season 16 fans think that Christine Brown had a very unhappy marriage with Kody. Towards the end, all she could think about was leaving.
There is no denying that Christine Brown of Sister Wives had an extremely sad relationship with Kody Brown towards the end of their spiritual union. Now that Kody's third wife Christine has left the nest, fans are noticing just how unhappy she really was. Sadly, no amount of pretending could help Christine want to stay in Arizona with her dysfunctional family.
As Sister Wives followers are well-aware, Christine recently packed her bags up and walked away from her 25-year marriage. There had been a lot of speculation amongst fans that Christine was looking to leave the Brown family for quite some time. During the summer, she bit the bullet and pulled the trigger. Since Kody uprooted his polygamist family to Arizona, the Browns have had a strained relationship, to say the least. on Sister Wives season 15, it was obvious that Christine was unhappy and made it known that she wanted to move back to Utah. However, Kody and the rest of the wives weren't interested and eventually forced Christine to venture out on her own.
Related: Sister Wives: Why Kody Brown Feels Threatened By His Wives
After watching the Sister Wives season 16 premiere, it became evident to most viewers that Kody and Christine's marriage was sad way before their split. TLC fans watched as the couple couldn't get on the same page, particularly when it came to building on their property of Coyote Pass. During an extremely awkward family meeting, Kody's third wife became irritated with the idea of building on their land, especially after years of doing nothing. She told cameras at the time, "Isn't it obvious that we're not going to build on the property to anyone but me?"
Christine tried her best not to get emotional in front of Kody, but it all became too much when Meri Brown had to step in and comfort her sister wife, telling Christine "not to give up." That entire conversation was heart-wrenching since it looked like Christine had already made her decision in her heart. Christine knew that she didn't want the same type of relationship that Meri had with Kody. As such, choosing to get out when she did and starting a new life was probably the best decision for her.
From the looks of it, Sister Wives season 16 is packed with emotional displays and drama. The couple's sad attempt to communicate is likely foreshadowing upcoming storylines. There are many fans who think that their marriage will start to unravel on-screen, with both Kody and Christine losing in the end. At least Christine can now work on finding what makes her happy, because Kody surely doesn't bring her happiness.
Next: Sister Wives: How Kody's Growing Bitterness Poisoned His Plural Family
Sister Wives season 16 airs Sundays at 10 p.m. EST on TLC.
90 Day Fiancé: Juliana Pregnant With Mystery Man's Baby Post Michael Split
About The Author
Washington News Post Latest Breaking News, Headlines
Washington News Post|| World News||USA News||Washington||
Celebrity News||Movie Review