Movie/tv News
Soul Reaver HD Remaster Is Coming In August (But It's Made By Fans)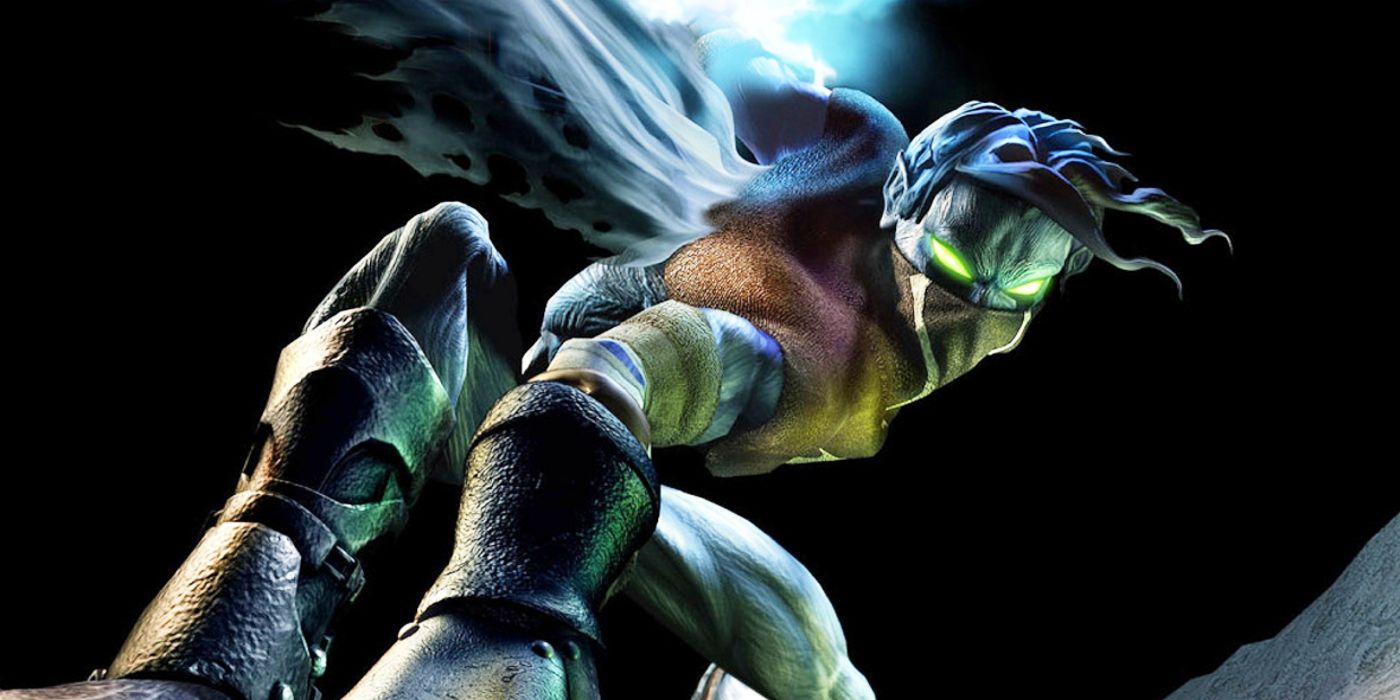 After over 20 years, the gothic adventure Legacy of Kain: Soul Reaver is finally getting an HD Remaster thanks to a very passionate fan.
The vampire-slaying classic, Legacy of Kain: Soul Reaver, is getting a new remaster courtesy of a dedicated fan. Since its last entry in 2005, Legacy of Kain: Defiance, the series has remained virtually unspoken of, save for an ill-fated online multiplayer spinoff. Many fans believe, however, that with the recent acquisition of Crystal Dynamics by Embracer Group, an official Soul Reaver remake is just a matter of time.
For 1999, Legacy of Kain: Soul Reaver was a groundbreaking title. Players control Raziel, a fallen vampire turned wraith, on his vengeful quest to destroy his former brethren and Kain, the master who had executed him. Raziel's spectral nature gave birth to the game's iconic "Shift" mechanic, which allows Raziel to seamlessly travel between Spectral and Material versions of the world of Nosgoth. That both versions of Nosgoth's large world could run simultaneously on consoles as old as PlayStation One was quite an accomplishment. This uninterrupted transition highlights another technological achievement of Soul Reaver as one of the first games to utilize CD data streaming to eliminate in-game load times. However, for all its technical accomplishments, Soul Reaver's primary accomplishment was its compelling story. As the directorial debut of Uncharted veteran Amy Hennig, Soul Reaver's cinematic experience should come as no surprise. Despite these achievements, Soul Reaver has sadly remained forgotten by the industry save for its passionate community.
Related: Everything Amy Hennig's Star Wars Game Can Borrow From Uncharted
Thanks to dedicated fan RainaAudron, Legacy of Kain: Soul Reaver will finally receive a full HD remaster this August. RainaAudron recently teased the remaster via YouTube in a video showcasing the comparison between Soul Reaver's Dreamcast visuals and the newly remastered graphics. Interestingly, some of the improved visuals were from original texture sources contributed by Legacy of Kain series artist Daniel Cabuco. Along with graphical upscaling, the game will run at 60 FPS and feature customizable controller settings. The remaster is founded on the Dreamcast port and requires the Flycast emulator to run. Instructions for installation of Flycast and the game will be available upon release on the Soul Reaver HD Remaster website.
Soul Reaver Fan Remaster – Nosgoth Never Looked So Good
Though fans may likely see new Legacy of Kain games after Square-Enix's sale of Crystal Dynamics to Embracer, it's understandable why fans have become so impatient. During Crystal Dynamics' tenure under Square Enix, the only attempts made to revive the Kain franchise were Legacy of Kain: Dead Sun, a reboot canceled before seeing a public unveiling, and a competitive multiplayer called Nosgoth abandoned before leaving early access. Square's dispassion for the series amidst other successful Eidos reboots like Tomb Raider and Deus Ex left many frustrated fans wondering if Legacy of Kain would ever see a proper follow-up. Hopefully, the success of RainaAudron's Soul Reaver HD Remaster can help Legacy of Kain find a spot among the sequels and remakes Embracer previously teased for popular Crystal Dynamics IPs.
It's been a rough few years for Legacy of Kain fans. In a time where games like Shaq-Fu to Bubsy have received follow-ups, it's tragic that such an iconic example of storytelling in video games still hasn't been given its deserved update. With luck, RainaAudron's HD Remaster can help Legacy of Kain: Soul Reaver find its way to a new generation of players, and maybe, prove that the Legacy of Kain franchise is as immortal as its vampiric inhabitants.
Next: Embracer Group Acquires 13 Different Game Companies
Sources: RainaAudron/YouTube, Soul Reaver HD Remaster
Why 90 Day Fiancé Fans Think Shaeeda's Wedding Dress Is Another Prank
About The Author
Washington News Post Latest Breaking News, Headlines
Washington News Post|| World News||USA News||Washington||
Celebrity News||Movie Review