Movie/tv News
Summer House: Hannah Says Reunion Was 'Torture' After Fallout with Cast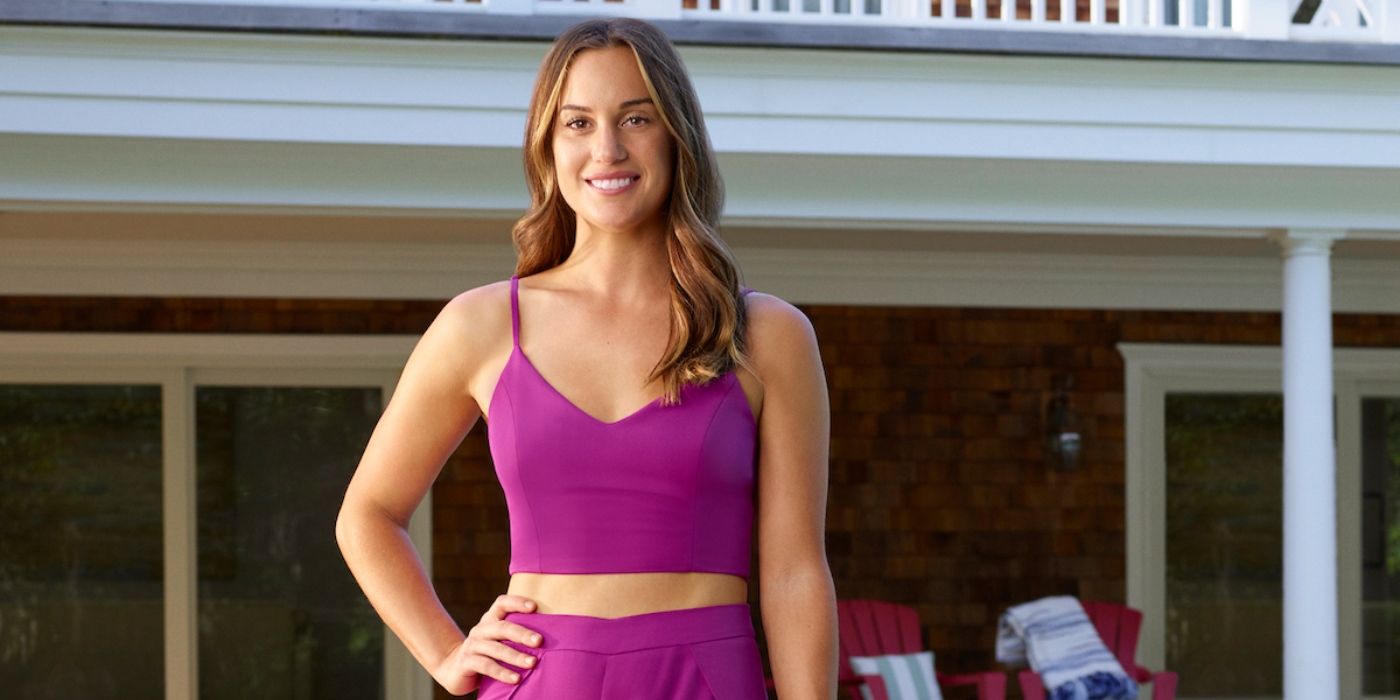 Summer House star Hannah Berner has revealed that the show's reunion was absolute 'torture' after the fallout with the rest of the cast.

Summer House star Hannah Berner had a rough season with almost everyone turning on her due to her attitude. She recently divulged that the show's reunion was absolute 'torture' after the fallout with the rest of her roomies. Fans were stunned to watch as the once fan favorite fell down the ladder. 
Berner was made the villain of this past season of Summer House once her roommates figured out she had been lying about her time with Luke Gulbranson. She had cried for weeks and ruined his relationship with a new girl.  The former tennis pro was controversial in her comments and style of comedy. Not to mention she repulsed viewers when she decided to have sex in her roommates' bathroom out of spite. She was called out for making fun of Gulbranson's mental health struggle as well as accusing Carl Radke of using drugs. The New Yorker tried to use her father's tough coaching as an excuse for her treatment of Kyle Cook, but in the end, fans and the rest of the cast saw right through her, causing her to leave the show for good.
Continue scrolling to keep reading
Click the button below to start this article in quick view.
Related: Summer House: Most Jaw-Dropping Moments From The Show
Berner first appeared on the popular Bravo show back in 2019, and fans liked her. She was sweet, talented, and didn't try to be someone she wasn't. But everything changed this summer. While talking to the Daily Beast, Berner revealed, "It was eight hours of torture." Fans watched as the entire cast, with the exception of Ciara Miller and Paige DeSorbo, attacked the reality star's character.
The comedian revealed to the outlet that it was the right time to step away from the series, saying, "I definitely, emotionally, had a really hard pandemic." This past May, Berner announced she would be taking a step back, and no one stopped her. The Bravo personality told fans she would be taking time for her comedy career and to enhance her skills.
The Summer House star is getting ready to rev up her summer tour perfectly dubbed, "Broken House." This summer, she will be performing all over the country and making stops in New York, Tennessee, Texas, New Jersey, and Indiana. Back in 2020, she did have another tour, but it was put on hold due to the worldwide pandemic. And while she did apologize to most of her old co-workers on stage, fans highly doubt she will be extended an invitation to Cook and Amanda Batula's upcoming nuptials. 
Next: Summer House: Amanda Thinks Kyle & Hannah May Never Mend Relationship
Source: The Daily Beast
90 Day Fiance: Why Fans Think That Alexei Brovarnik Left Wife Loren
About The Author
Washington News Post Latest Breaking News, Headlines
Washington News Post|| World News||USA News||Washington||
Celebrity News||Movie Review