Movie/tv News
The Best CR-56 AMAX Loadout In CoD: Warzone Season 3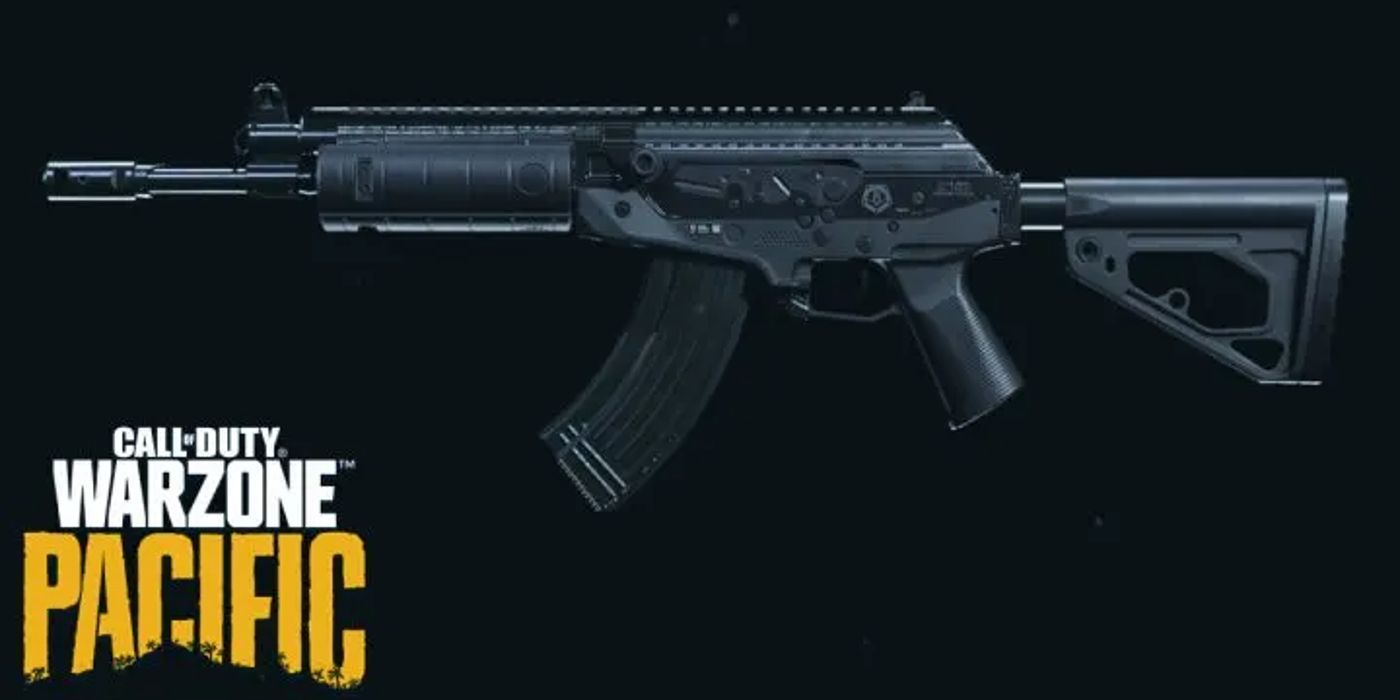 The CR-56 AMAX is a full-auto assault rifle in Warzone. To create the best loadout, players can use these attachments to increase its control.
The CR-56 AMAX is a full-automatic assault rifle for players in Warzone Pacific Season 3, and creating the perfect loadout will turn this weapon into one of the most balanced weapons in the game. The CR-56 AMAX is built exclusively for military use and is deadly in mid-range combat. However, the CR-56 AMAX must be unlocked to use in Warzone.
Several weapons in Warzone need to be unlocked through completing challenges or reaching certain levels. For the CR-56 AMAX, the player must get three Gunbutt kills while using an assault rifle in 10 different matches. This task can be completed in either Warzone or Modern Warfare. It is important to remember that a match must be completed for challenge progression to count.
Related: The Best UGR Loadout in Warzone Pacific Season 3
Maxing out the CR-56 AMAX to unlock all attachments will allow the weapon to be modified for various assault tactics. Using Warzone XP Tokens to level up the weapon faster is also an option to reach full attachment customization. These tokens will speed up the amount of XP earned by the player for a specified amount of time while in use.
Warzone Season 3: The Best CR-56 AMAX Loadout
After unlocking every attachment, the best loadout for the CR-56 AMAX is as follows.
G28 Compensator – Expels gases upward to fight muzzle climb and improve recoil control. Decreases aim down sight speed and aiming stability.
XRK Zodiac S440 – Improves damage range, bullet velocity, and recoil control at the cost of aim down sight speed, and movement speed.
PBX Holo 7 Sight – Advanced holographic sight with precision sight picture to improve accuracy and range at the slight cost of control and mobility.
Tactical Foregrip – Streamlined foregrip for increased aiming stability at the cost of movement speed.
Gun Perk: Frangible – Disabling: Bullets slow enemy movement in Warzone and briefly disable tactical sprint when shooting legs.
Perk 1: Scavenger: Resupply extra ammo and plates from dead players.
Perk 2: High Alert – The player's vision pulses when enemies outside the view see the player, and footsteps from players using Dead Silence are audible.
Perk 3: Combat Scout – Damaging an enemy briefly highlights them for the player and marks them for the entire squad.
While this loadout for the CR-56 AMAX does cripple some mobility for the player, the gun perk will help combat that by making quick enemies much slower after some hits. The significant increase in the weapon's accuracy, range, and control makes up for the decrease in mobility using these attachments. This CR-56 AMAX loadout is perfect for balanced players that can win battles in many ways in Warzone Pacific Season 3.
Next: How To Unlock UGR SMG In Warzone & Cold War
Warzone is available on PlayStation 5, PlayStation 4, Xbox Series X, Xbox One, and PC.
How to Sign Up For Zenless Zone Zero Beta
About The Author
Washington News Post Latest Breaking News, Headlines
Washington News Post|| World News||USA News||Washington||
Celebrity News||Movie Review