Movie/tv News
The Circle Season 2: Chloe Veitch's Age, Job, Instagram, Dating History & More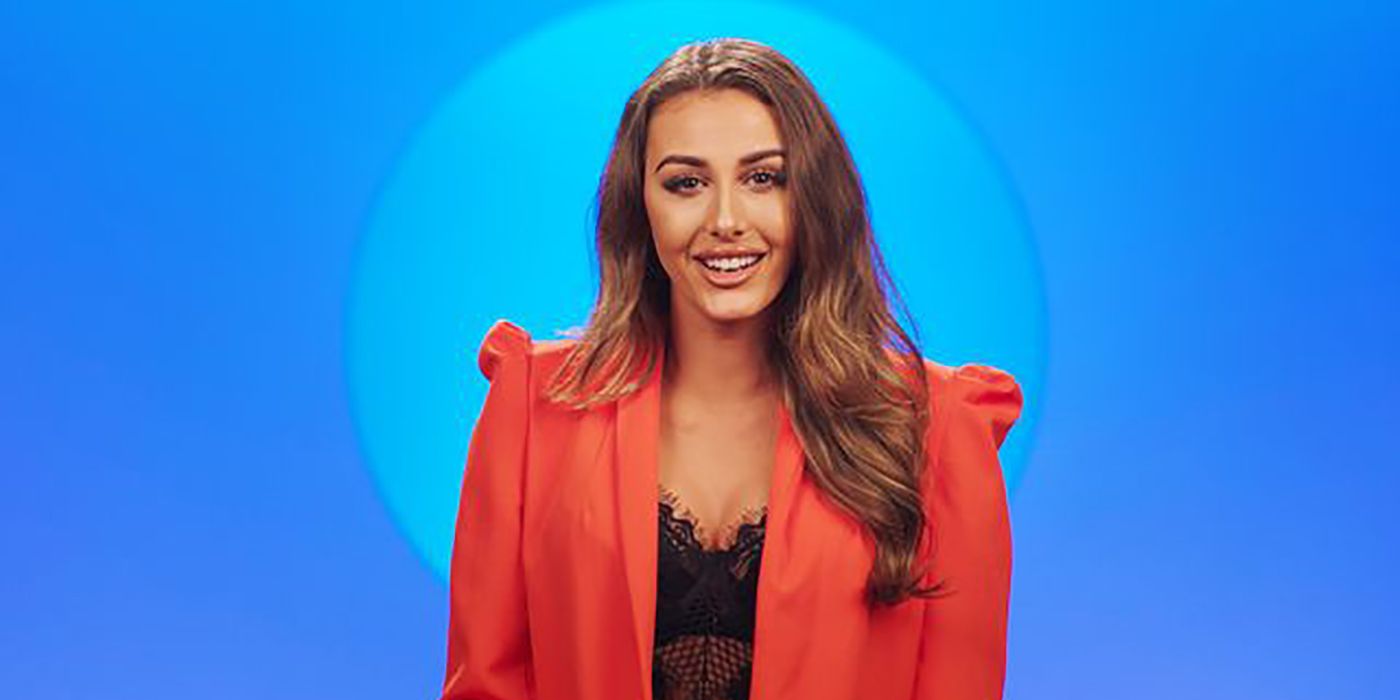 After becoming a fan-favorite on Too Hot To Handle, Chloe is ready to try her hand at The Circle. Here is everything you need to know.
Many fans were shocked to see Chloe Veitch's familiar face on season two of The Circle. Partially because she is on the U.S. version instead of  the UK one and also because she just graced Netflix last year on Too Hot To Handle. Chloe is in it to win the grand prize of $100,000 this time around after she and her fellow singletons lost much of their money on Too Hot To Handle.
Chloe is a 22-year-old from across the pond in England. She is a self-declared Essex girl through and through. Though Chloe is proud to be an Essex girl, she hopes to move over to the U.S. one day, even hilariously adding that she doesn't think "America and England ever had a war." Though the logic may not be sound, many fans have showed her love and support for the move.
Continue scrolling to keep reading
Click the button below to start this article in quick view.
Related: The Circle: What Happened to Season 1 Winner Joey Sasso
Chloe is a professional model and influencer, boasting over a million Instagram followers, making her the most popular cast member on the show. She also has a Twitter, but is not very active on it. She has also started her own YouTube channel that gives behind the scenes footage from The Circle and vlogs about her many travels. After winning the Top Model UK pageant a few years ago, she made it a full time gig and has since worked with many renowned designers. Chloe is taller than average at about 5-foot-7, but nowhere near as tall as her fellow Circle cast member, Khat, who said she is 6-foot-6 with shoes on.
Chloe's popular Instagram is full of fun pictures to show off her infectious personality and other pictures fans have cheekily dubbed almost too hot to handle. She has also showed off some impressive singing skills, even if it's just in the car to Natasha Bedingfield. Chloe's Instagram account reflects her optimistic outlook on life and fans were drawn to her because she spread laughter and positivity. After being named as a favorite on Too Hot to Handle, fans are once again ready to name her as the fan favorite on season 2 of The Circle.
Chloe had flings with several of her cast members on Too Hot To Handle, but they did not last. However, she did find a lasting friendship with one of her season one costars, Nicole O'Brien, who has been cheering her on during season two of The Circle. Chloe is currently happily single, and has been using flirting heavily as a strategy to gain allies on The Circle. She has had her eyes set on the hunky Mitchell Eason, and the pair have had some hilarious exchanges. Fans are rooting for her and cannot wait to see how far this strategy takes her in the show.
Next: The Circle Season 2: Deleesa Shares Her Netflix Swag Box On Instagram
The Circle US season 2 airs Wednesdays on Netflix.
Source: Chloe's Instagram, YouTube
Dungeons & Dragons Ideas For One-Shot Games