Movie/tv News
The Most Played-Out 90 Day Fiancé Franchise Storylines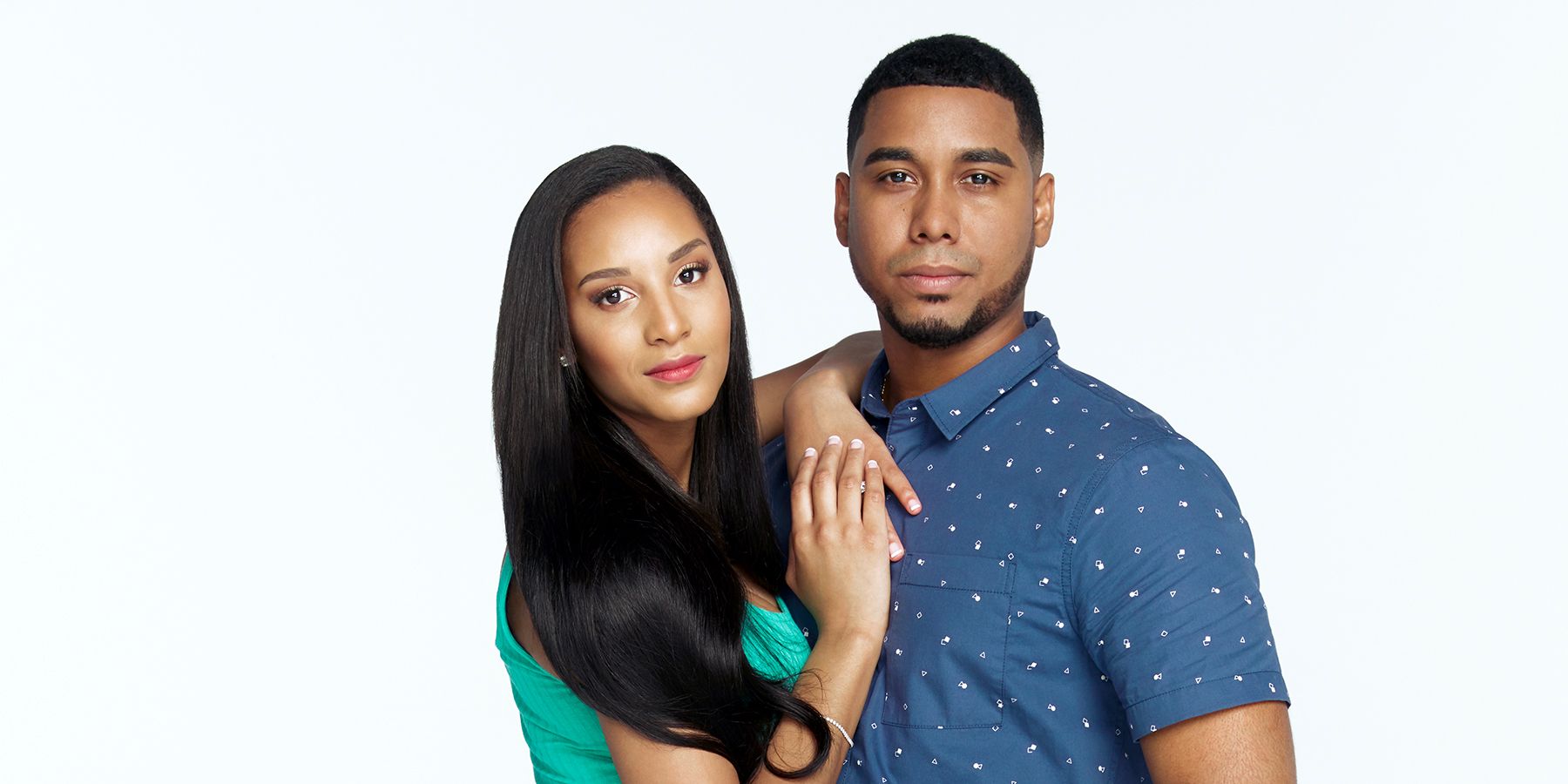 90 Day Fiancé fans have noticed the same storylines recycled again and again on the show's various spin-offs, because many plots have been repeated.
Although 90 Day Fiancé and all of its spin-offs introduce new couples every season, viewers have noticed many of the same plot lines being repeated over and over. The 90 Day Fiancé franchise focuses on Americans bringing their international love interest to the U.S. to live with them. Because of this, many plot lines are naturally repeated from spin-off to spin-off and season to season—language barriers, cultural differences, and the long visa wait process. However, it's the repeated storylines within the relationships that cause some viewers to suspect the show being scripted.
In addition to repeated plot lines, fans have also grown tired of the repeated cast. Many new cast members were introduced in the current 90 Day Fiancé season 9 and there were also lots of new stars in the recent 90 Day Fiancé: Before the 90 Days season 5. Even still, viewers are noticing the new cast have similar plots to 90 Day Fiancé stars in previous seasons. Even when the show also features never-seen-before plots—such as the American sending their partner's nude photos to their ex, in the case of Jasmine and Gino—viewers are over the recycled storylines.
Related: 90 Day Fiancé Stars Whose Weight Loss Impacted Their Relationships
However, some viewers have thought of a possible reason behind the repeat cast, and perhaps the recycled storylines as well. Because 90 Day Fiancé follows people traveling between various countries, fans surmised that COVID-19 put a damper on TLC being able to find new cast members. Having the borders closed all around the world would make it hard to shoot a show about international relationships. Although that explains some of the confusing timelines and returning cast members, it doesn't explain the same storylines being used time and time again.
90 Day Fiancé Faux-Catfishing
The question of whether or not a 90 Day Fiancé star is getting catfished is a highly-repeated storyline. Even more common is the plot in which the American male seemingly gets stood up in his partner's country. Ricky Reyes waited for his love interest Melissa at an empty table at a restaurant in Colombia in Before The 90 Days season 2. Viewers were shocked when Melissa, with whom Ricky had never video-chatted, eventually walked through the door and was a real person. Similarly, fans watched Ben Rathbun wait for hours at a restaurant in Peru for Mahogany Roca in Before The 90 Days season 5. Mahogany also shocked fans by being real. In the same vein, David Murphey and Caesar Mack both got stood up by their partners multiple times, both in the Ukraine, but ultimately both women turned out to be real as well.
90 Day Fiancé Cast Members Keeping Secrets
Diehard 90 Day Fiancé fans have heard the following phrase countless times: "But there's something I haven't told [him/her]." On almost every season of any given spin-off, one half of the couple has a secret they're keeping from their partner. A few episodes after meeting in person, at least one couple per season tells the cameras there's "something" they're keeping from their love interest. Whether it's the fact that they're still married, recently spent time at their ex's house, or are taking birth control behind their partner's back, there is always a secret to be spilled.
90 Day Fiancé Stars Arguing Over Prenups
Similarly, at least one couple a season argues over a prenup. Usually, it's the American male who wants his female international partner to sign the agreement. Often, like with Mark and Nikki Shoemaker, the prenup discussion causes problems. It makes the international partner feel like their significant other doesn't trust them. However, it's not always the man in the couple who wants the agreement to be signed. Chantel Everett and Pedro Jimeno faced problems in 90 Day Fiancé season 4 when Chantel's parents wanted Pedro to sign a prenup when he got to the U.S.
Related: 90 Day Fiancé: What Cortney Reardanz Is Up To In 2022
90 Day Fiancé In-Laws Disapprove
Another storyline fans have seen over and over again is a foreign partner who has trouble securing the support of their fiancé's family. The prenup was only the start of issues between Pedro and Chantel's family.  Libby Potthast's family also disapproved from her partner Andrei Castravet from the start. A similar plot line was introduced with Kalani Faagata, her family, and her husband Asuelu Pulaa. There have additionally been several male American 90 Day Fiancé cast members whose families are suspicious of their international significant others, and it makes fans grow bored.
Next: 90 Day Fiancé: Cast Members With Real Estate Careers
90 Day Fiancé: Ariela's Parents Stun Her With New Financial Responsibility
About The Author
Washington News Post Latest Breaking News, Headlines
Washington News Post|| World News||USA News||Washington||
Celebrity News||Movie Review