Movie/tv News
Tobey Maguire's Spider-Man Accidentally Appears On No Way Home Merch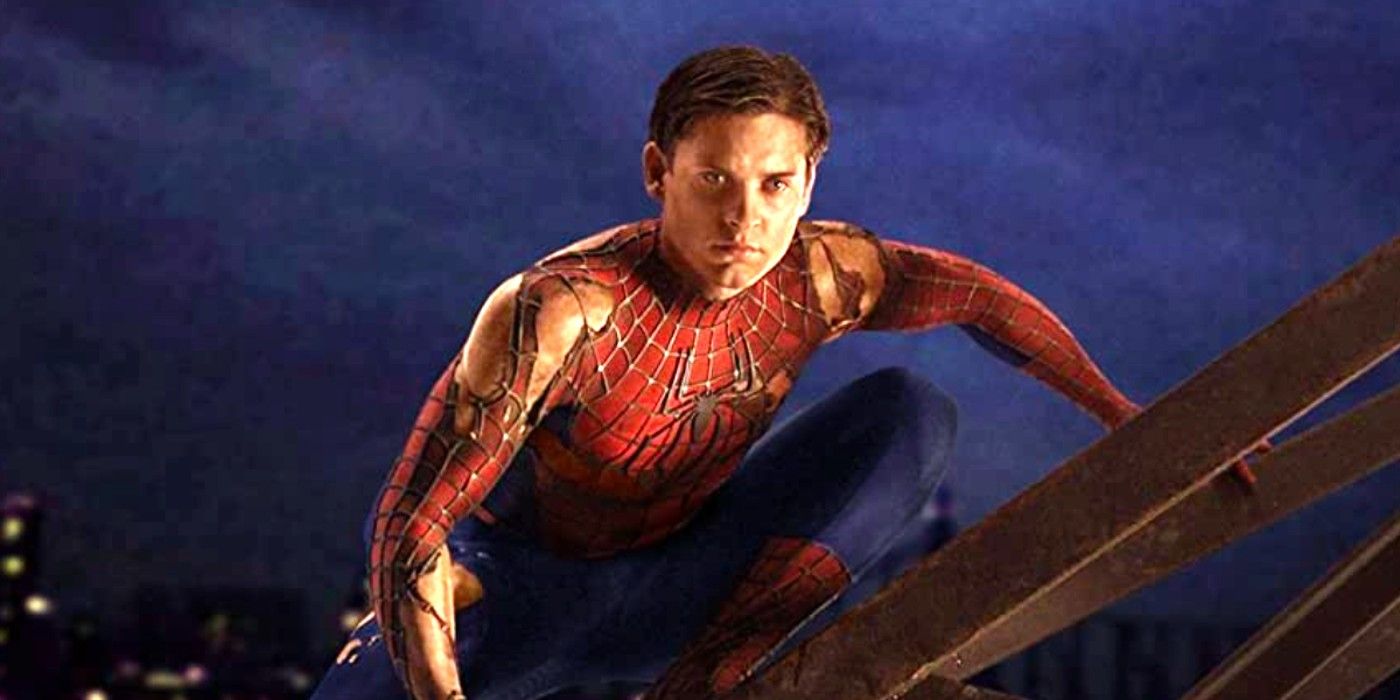 Tobey Maguire's Spider-Man accidentally appears in tie-in merchandise for the upcoming Jon Watts and Tom Holland film Spider-Man: No Way Home.
Spider-Man: No Way Home's tie-in merchandise accidentally includes Tobey Maguire's Spider-Man. Sony's original wall-crawler is rumored to make an appearance in the upcoming Jon Watts-directed MCU film, but there's still no concrete indication that this will be the case. Still, evidence is mounting that Maguire will actually revisit his Marvel superhero role in Spider-Man: No Way Home.
The game-changing end of Spider-Man: Far From Home still functions as the narrative jumping point for the threequel as Peter Parker (Tom Holland) deals with the ramifications of his superhero secret identity being exposed. But Spider-Man: No Way Home won't be dwelling that long on this particular plotline as it will focus on the movie's ties to MCU's budding multiverse instead. Casting a tampered spell, Doctor Strange (Benedict Cumberbatch) accidentally exposes Earth to other interdimensional villains such as Doc Ock (Alfred Molina), Green Goblin (Willem Dafoe), and Electro (Jamie Foxx). All three appeared in the recently released Spider-Man: No Way Home's second trailer, but there were no signs of Maguire or Andrew Garfield, who are both rumored to be involved in the blockbuster.
Related: Why Spider-Man: No Way Home's Trailer Didn't Reveal Maguire & Garfield
Given this, one fan was understandably surprised when Maguire's Spider-Man was featured in a tie-in Spider-Man: No Way Home merchandise kit. Shared on Twitter by @Dominic_kravitz are photos and a video of his Bark Box promo art for the film and he noticed that behind Holland's MCU hero is a portion of Maguire's version of the wall-crawler. Check out the images and clip below:
Click Here To See The Original Post
Check out the full Spider-Man: No Way Home Bark Box below:
Click Here to View the Post on Twitter
Although only a portion of Maguire's Spider-Man can be seen, fans will immediately know that the image was directly lifted from The Daily Bugle's front page from the original Spider-Man film in 2002 directed by Sam Raimi. Since this is a tie-in product, however, it's uncertain if the design received approval from Marvel Studios and Sony. For what it's worth, both studios have been mum about rumors that Maguire and Garfield will be in the movie. However, it's worth noting that this isn't the first time that a brand has assumed that it will be the case. Previously, the Russian Skittles website featured Garfield's Spider-Man on its landing page while promoting No Way Home. But, like the Bark Box product, there's no word if it was officially greenlit by Marvel and Sony.
With less than a month before it hits theaters, it's uncertain if a third trailer is still in the cards for Spider-Man: No Way Home. In any case, marketing continues with the release of TV spots and official one-sheets. But if another trailer is on the docket, it might finally confirm the long-standing claims that Maguire and Garfield are joining Holland's upcoming film. That way, fans can focus on other aspects of the movie.
More: No Way Home May Have Already Spoiled The MJ Scene's Spider-Man Twist
Source: @Dominic_kravitz
Spider-Man: No Way Home (2021)Release date: Dec 17, 2021
Doctor Strange in the Multiverse of Madness (2022)Release date: May 06, 2022
Thor: Love and Thunder (2022)Release date: Jul 08, 2022
Black Panther: Wakanda Forever/Black Panther 2 (2022)Release date: Nov 11, 2022
The Marvels/Captain Marvel 2 (2023)Release date: Feb 17, 2023
Guardians of the Galaxy Vol. 3 (2023)Release date: May 05, 2023
Ant-Man and the Wasp: Quantumania (2023)Release date: Jul 28, 2023
Morbius (2022)Release date: Jan 21, 2022
Spider-Man: No Way Home Posters Secretly Reference Maguire & Garfield Movies
About The Author
Washington News Post Latest Breaking News, Headlines
Washington News Post|| World News||USA News||Washington||
Celebrity News||Movie Review