Movie/tv News
Twitter Kicks Off Cyber Week With 'Live Shopping' Test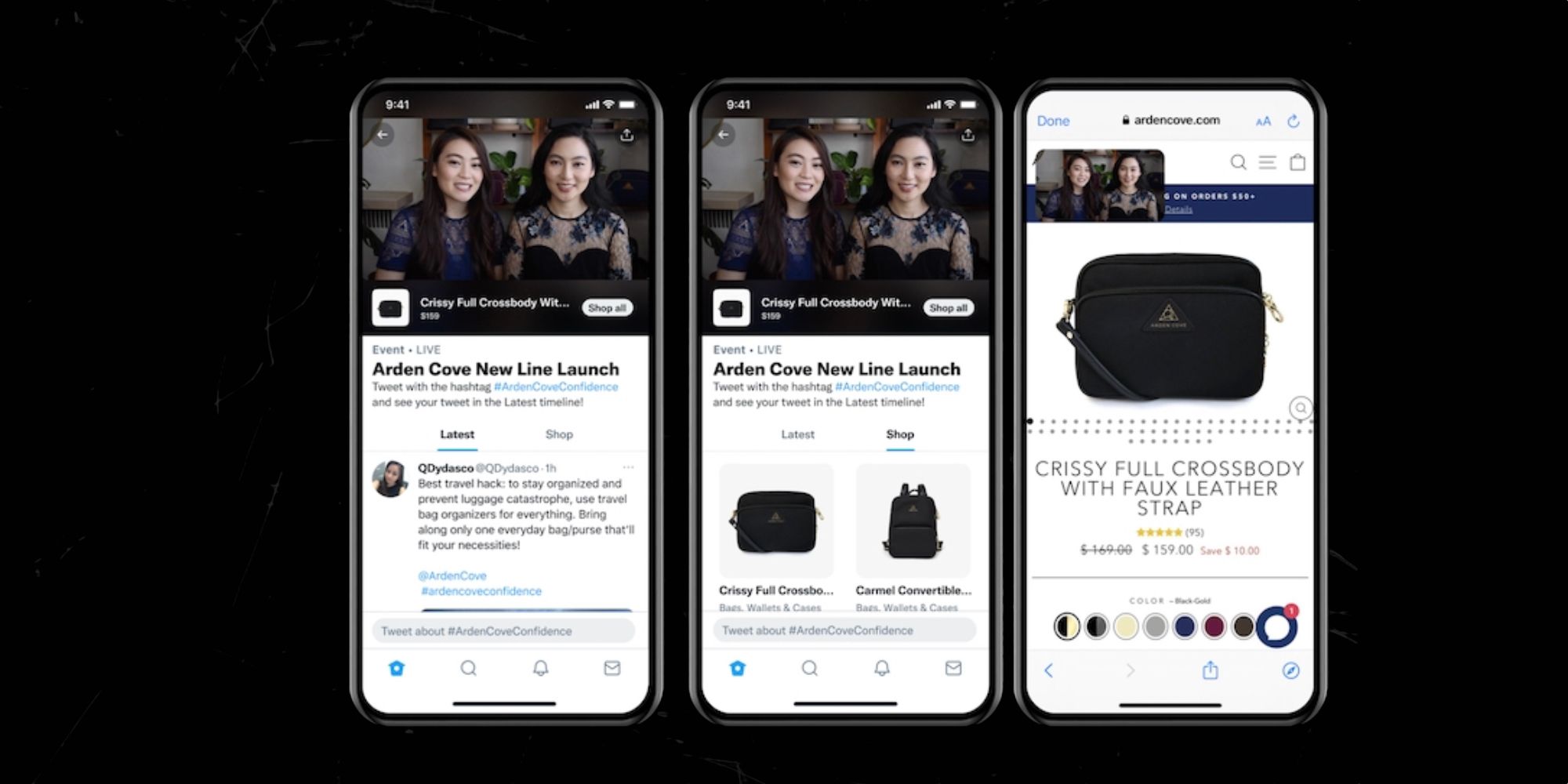 Twitter is testing a new Live Shopping feature where users can browse, shop, and purchase while viewing a livestream, and without leaving the app.
Twitter is testing a new 'Live Shopping' feature that lets users browse and shop items while watching a livestream. Earlier this year, the social media platform announced a pilot program that let users shop without needing to leave the app. However, the feature was only made available to iOS users. This latest test does come with a similar limitation.
Twitter has been testing lot of stuff lately, including a Twitter Blue subscription service. The subscription lets users read ad-free articles within the Twitter app and customize the app with themes and custom app icons. Most importantly, it lets users undo a Tweet before it is sent. While it might not be an actual edit button, the app does delay the message providing a brief opportunity to make a change. The sub costs $3 per month, so users will need to decide if that's an acceptable amount for a few cosmetic features and the ability to delay a Tweet before they hit send.
Related: Twitter Wants You To Tweet More, And Hopes New Privacy Features Will Help
Twitter is now testing a new Live Shopping feature that makes it easier for users to shop while watching a live stream. During the broadcast, viewers will see a list of products beneath the video along with the option to be redirected to a page to purchase any of the items without having to close the video or app. The first-ever live stream will be on Sunday, November 28, at 7 PM ET. Twitter is working with Walmart and will feature singer Jason Derulo, according to the announcement. The event will run for 30 minutes and highlight, "electronics, home goods, apparel, seasonal décor, surprise special guests and much more," although it will only be available to access on iOS and desktop.
Is Live Shopping Here To Stay?
Other social platforms, such as Instagram and WhatsApp, have also been testing shopping features within their apps. It's unclear which company will come out on top in this situation, or even if users actually want to shop through a social media service. With these services all seemingly intent on making shopping part of their strategy, it seems likely that some version of Twitter's feature will remain, even if it doesn't look or work exactly as the version that's currently being tested.
Twitter is in an interesting place to say the least, and the company does have a habit of always testing new features. While some do launch and end up becoming a part of the general experience, others are abandoned. Therefore, Twitter could just as easily opt to end its shopping ambitions altogether, and at short notice.
Next: How To Delete Twitter Account — Everything You Have To Know
Source: Twitter
90 Day Fiancé: Varya Gives Update On How Geoffrey Is Doing In Prison
About The Author
Washington News Post Latest Breaking News, Headlines
Washington News Post|| World News||USA News||Washington||
Celebrity News||Movie Review