Movie/tv News
Vampirella's Sister Draculina Gets Her Own Spin-Off Series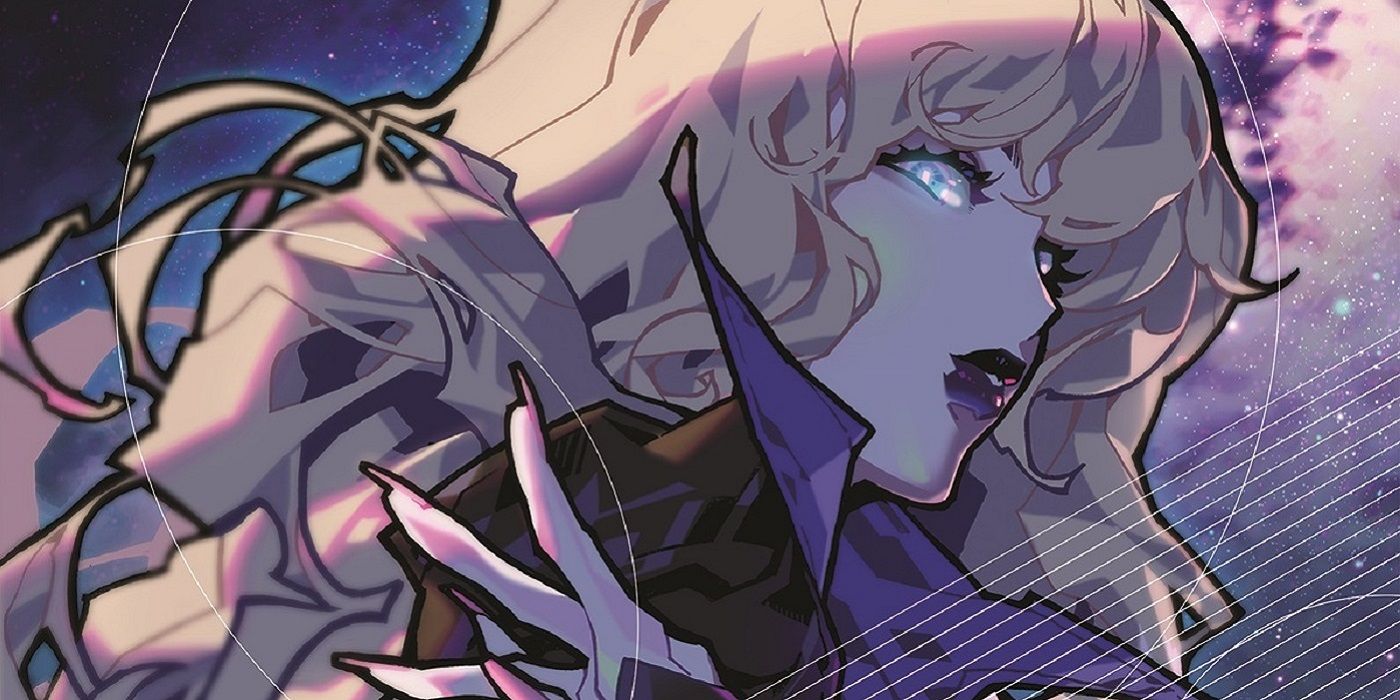 For the first time, Vampirella's sister Draculina is getting her own spin-off series, written by Christopher Priest with art by Michael Sta. Maria.
Vampirella's younger sister Draculina is getting her first ongoing spin-off series. Published by Dynamite Entertainment, Draculina will be written by Vampirella writer Christopher Priest, whose various credits include Justice League and Marvel Knights Black Panther. He is joined by Vengeance of Vampirella artist Michael Sta. Maria on the series.
Despite the character originally being introduced in Vampirella #2 back in 1969, she has only appeared fleetingly since then. However, Christopher Priest brought her back in a big way recently in the Vampirella series as well as in the spin-off Sacred Six series. She also took part in the Red Sonja and Vampirella Meet Betty and Veronica crossover, which doesn't seem as odd as it probably would have been if not for the fact that Betty and Veronica met Harley and Poison Ivy too. Draculina found herself cast out of Hell when she tried to commit a coup against her mother Lilith to become the queen of the underworld and often pits herself against her older sister, Vampirella.
RELATED: 10 Movies Where The Vampires Are The Good Guys (Ranked, According To Rotten Tomatoes)
The official Dynamite Entertainment press release quoted Priest as saying that Draculina is "about one child and two destinies. It is a metaphor for life: the road not traveled. Every day each of us make choices that lead to varying consequences which affect our reality. That is what we are seeing here: Lilith's choices splitting reality and the consequences that brings." The spin-off will feature Draculina posing as a celebrity called "River East" who finds her soul linked with a preteen and homeless vamp-groupie by the name of Katie. According to the news, Draculina is accessible to both new readers as well as longtime fans of Priest's Vampirella run.
In addition to Priest and Maria, the creative team will also include colorist Ivan Nunes who worked on Grimm Fairy Tales. The letterer is Willie Schubert, who worked on Deathstroke with Priest.  There are also a wide variety of cover artists showcasing their talents with several gorgeous covers, including Collette Turner, Rose Besch, Guillem March, Rafael Kayanan, and Judy Jong, who did an incentive variant. Draculina #1 also has a cosplay cover with Panda Valentine dressed as the titular character. All the covers, as well as previews of a few interior pages, are shown above.
The first issue of Draculina will be out in time for the season of love, bleeding comic book stores dry on February 9, 2022. Draculina is looking for revenge in this comic and will serve as a purported opposite to Vampirella's character. It will be interesting to see how this spin-off further evolves the character, who has had more attention aimed at her over the last year than in the five decades preceding it.
MORE: Horror Icons Elvira and Vincent Price Team Up to Stop the Apocalypse
Source: Dynamite Entertainment
No Way Home Forgot To Edit Out Garfield & Electro Fight – Theory Explained
About The Author
Washington News Post Latest Breaking News, Headlines
Washington News Post|| World News||USA News||Washington||
Celebrity News||Movie Review