Movie/tv News
White Lotus Season 2: Josie Totah Wants To Be Jennifer Coolidge's Daughter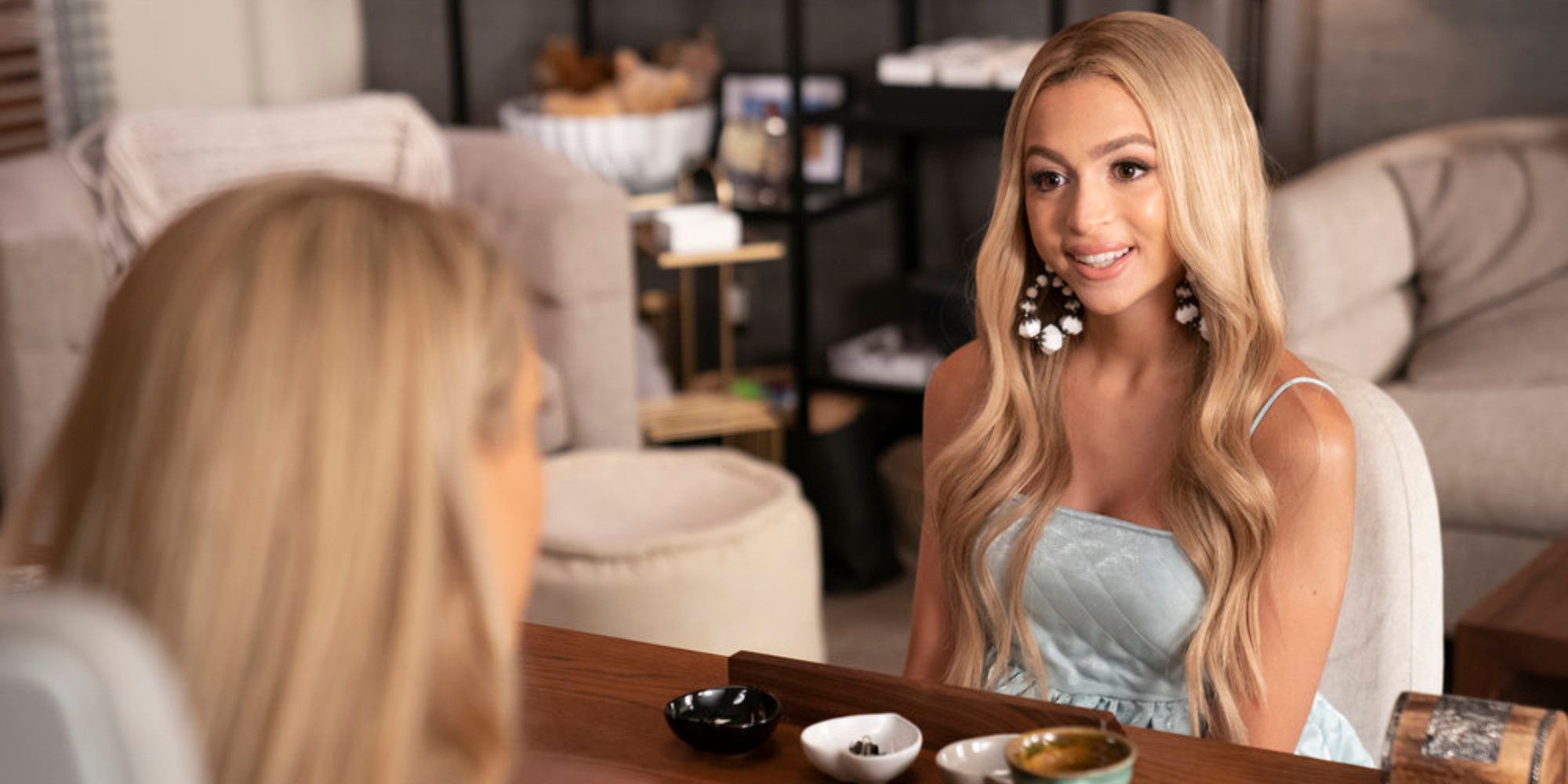 Josie Totah, who plays Lexi in the Saved by the Bell reboot, has a few interesting ideas about how she could join The White Lotus season 2.
Saved by the Bell star Josie Totah wants to play Jennifer Coolidge's daughter – or mom – in The White Lotus season 2. Created, written, and directed by Mike White, The White Lotus was HBO's hit of the summer. Consisting of six episodes, the comedy chronicled how a group of wealthy guests who arrive at a tropical resort in Hawaii turn life upside down for the resort's staff. Along with Coolidge, the series featured an ensemble cast that included Murray Bartlett, Connie Britton, Alexandra Daddario, Jake Lacy, Natasha Rothwell, Steve Zahn, Fred Hechinger, Brittany O'Grady, and Sydney Sweeney.
Related: The White Lotus: Why Rachel Stays With Shane At The End
Following widespread positive reviews and audience buzz that grew over the course of its run, HBO renewed The White Lotus for season 2. It was confirmed along with the renewal that the series would take on an anthology format by focusing on a new group of travelers during their stay at another vacation resort. It was also noted, however, that familiar faces could still pop up in the show's sophomore installment. News followed that Coolidge, who plays Tanya McQuoid, would reprise her role.
While promoting the debut on Saved by the Bell season 2 on Peacock, Totah reveals that she has a few ideas about joining the popular HBO series. The actress, who plays Lexi on the Saved by the Bell revival, was asked by The AVClub about which television family she'd like to belong to. Though she does give a mention to Schitt's Creek, Totah saves her detailed response for The White Lotus season 2 – saying she'd like to appear as Coolidge's daughter or mother. Check out her quote below:
I mean, the family from Schitt's Creek is just amazing. But I would also love to play Jennifer Coolidge's daughter that she didn't know that she had in The White Lotus. In season two, I want Jennifer Coolidge's character to realize that she was, like, high on methamphetamines, and then fully gave birth to a child, and didn't even remember and had retrograde amnesia. And I was that child. And I'm in Puerto Vallarta, and I'm living my life on a vacation. That's my vibe. Or, I'm the dead mom—I'm the origin story of her dead mom. It's flashbacks. That's my hope.
Early on in The White Lotus, Coolidge's Tanya seemed like one of the show's more sympathetic depictions of the very wealthy. It was clear, in scenes that were at once hilarious and heartbreaking, that Tanya struggled with her relationship with her dead mother. This came through in the comedy's most memorable scenes, which turned less funny and more tragic, as Tanya at once encapsulated how much she both missed and felt resentful towards her mother while giving her a eulogy of sorts.
Even though Totah's answer is clearly a bit tongue-in-cheek, the young actress has shown the same ability to tug on heartstrings even as she draws laughter with her performance as Lexi. She could bring that same energy to The White Lotus season 2. Or, alternatively, Totah could join with another connection. Although the characters played by O'Grady and Sweeny were depicted as cunningly cruel and fairly mercurial, Totah's time on Saved by the Bell also demonstrates that she's quite capable of playing the mean girl.
More: The White Lotus Season 2 News & Updates: Everything We Need To Know
Source: The AVClub
Spider-Man: No Way Home Posters Secretly Reference Maguire & Garfield Movies
About The Author
Washington News Post Latest Breaking News, Headlines
Washington News Post|| World News||USA News||Washington||
Celebrity News||Movie Review