Movie/tv News
Why Bridgerton's Lady Whistledown Reveal Is Heartbreaking For Penelope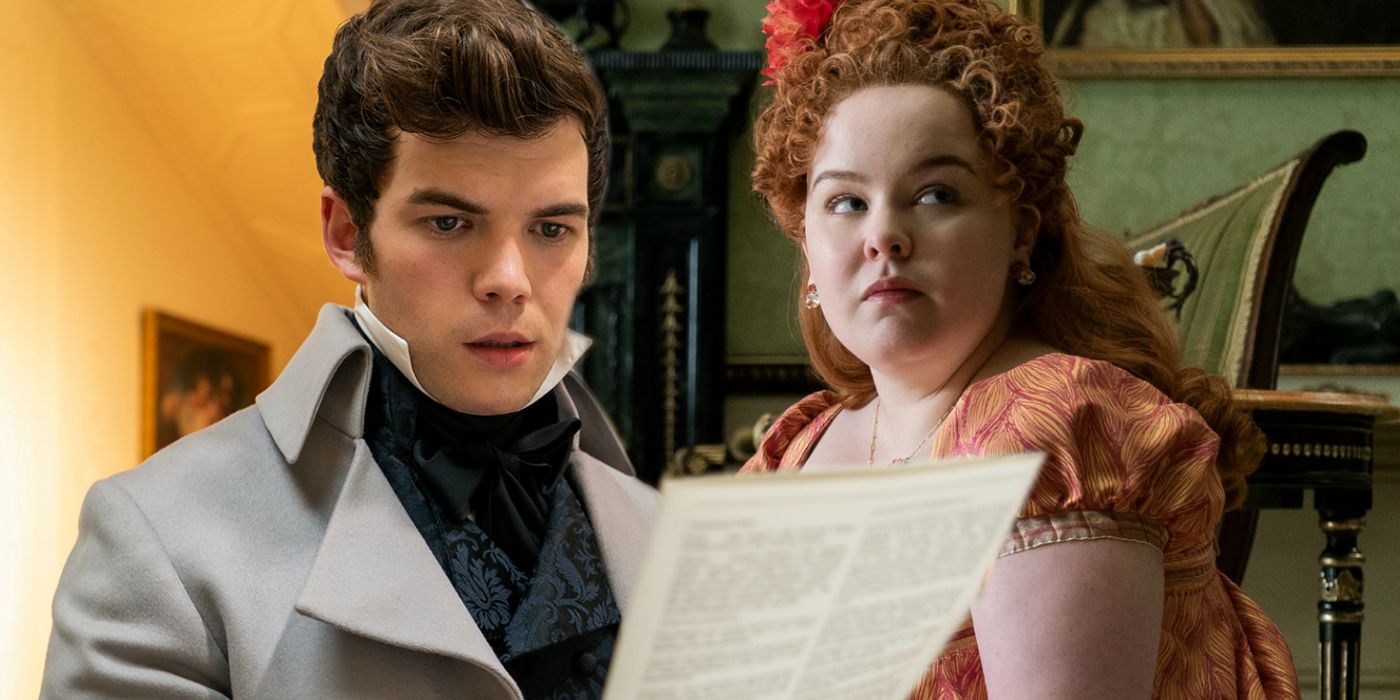 Bridgerton's season 1 finale finally reveals Lady Whistledown's true identity, but there's a tragic reason behind the author's alter ego.
Penelope Featherington is revealed as Lady Whistledown in the Bridgerton season 1 finale, which is a twist that adds yet more heartbreak to her story. The normally shy Featherington shines a coquettish smile as she unveils herself to the audience towards the end of "After The Rain," suggesting she takes some pleasure in her role writing the scandal papers. However, even though that may be true, there is a deeper layer to it for Penelope.
Throughout the entirety of Bridgerton season 1, Lady Whistledown dominates the gossip trends of upper-crust society. Her keen observations and cunning wit essentially dictate the way rumors are formed. Lady Whistledown essentially has the power to demolish or boost any individual's reputation in the Ton and she makes use of that ability quite often. Even Queen Charlotte eagerly looks forward to the arrival of the next Whistledown publication.
Related: Why Bridgerton Season 2 Can Survive Without Rege-Jean Page's Simon
The fact that Penelope Featherington of all people is Lady Whistledown simply adds yet more tragedy to her story. While there were plenty of clues that Penelope was Lady Whistledown, the reveal still comes as something of a season finale surprise. It's the greatest irony of all that the woman who is commanding the whims, hearts, and attentions of British society is the meekest character in Bridgerton season 1, who is oft-overlooked by those she writes about.
Who Is Lady Whistledown in Bridgerton
When Eloise seeks to uncover Lady Whistledown's identity in the Bridgerton episode "An Affair of Honor," she speculates that the mysterious writer is "someone who'd be invited to all of the events, but not paid any attention." Though Eloise's suspicions that the author is a widow are totally off-base, this other observation about Lady Whistledown is right on the nose. That is exactly who Penelope Featherington is: someone who's invited to every party but never really gets noticed by anyone. She's hardly ever danced with, doesn't have very many friends, and — to top it off — even has to fend off ruthless bullies from time to time. She's the last person people would actually expect to be the voice behind Lady Whistledown, but, in fact, that's exactly why it makes so much sense that she is the author of such a scandalizing column.
Why Bridgerton's Lady Whistledown Reveal Is Tragic
At the end of Bridgerton, Lady Whistledown's reveal is ultimately tragic for those involved. Penelope is ostracized by society on almost every level. As a woman who does not fit into the era's obscene standards of beauty, life is not easy — nor does it seem that it ever will be. With an oppressive mother and self-absorbed sisters, Penelope doesn't have the strong support system that she needs at home (save for Marina, who does befriend Penelope). Lady Whistledown's popular papers are the only taste of attention that Penelope ever gets, overlooked as she is by society at large and Colin, who doesn't seem attracted to her in the way Penelope desires. She's also a bit of an outcast in her friendship with Eloise, who isn't interested in marriage and high society nonsense and believes Penelope Featherington feels the same way as her.
To that end, Penelope is even ignored by her own friend in Bridgerton who doesn't really listen to what she has to say until Penelope snaps. As the black sheep of the Featheringtons, Penelope needed to pursue another way of receiving validation; that was accomplished by establishing her Lady Whistledown persona, which allowed her to cultivate her own identity in the way she wanted without risking her reputation. However, the secret identity only reinforces the toxic behaviors of the very society that is casting her aside. The Lady Whisteldown reveal shows that it's a tragic cycle that's only strengthened by the one way that Penelope is able to exercise any agency. Still, given how bright a young woman Penelope is, there might be some way she'll be able to twist this trope on its head in Bridgerton season 2.
Next: Bridgerton Isn't Telling Its Best Story Until Season 5
The Real Problem With Children In The Walking Dead Universe
About The Author
Washington News Post Latest Breaking News, Headlines
Washington News Post|| World News||USA News||Washington||
Celebrity News||Movie Review