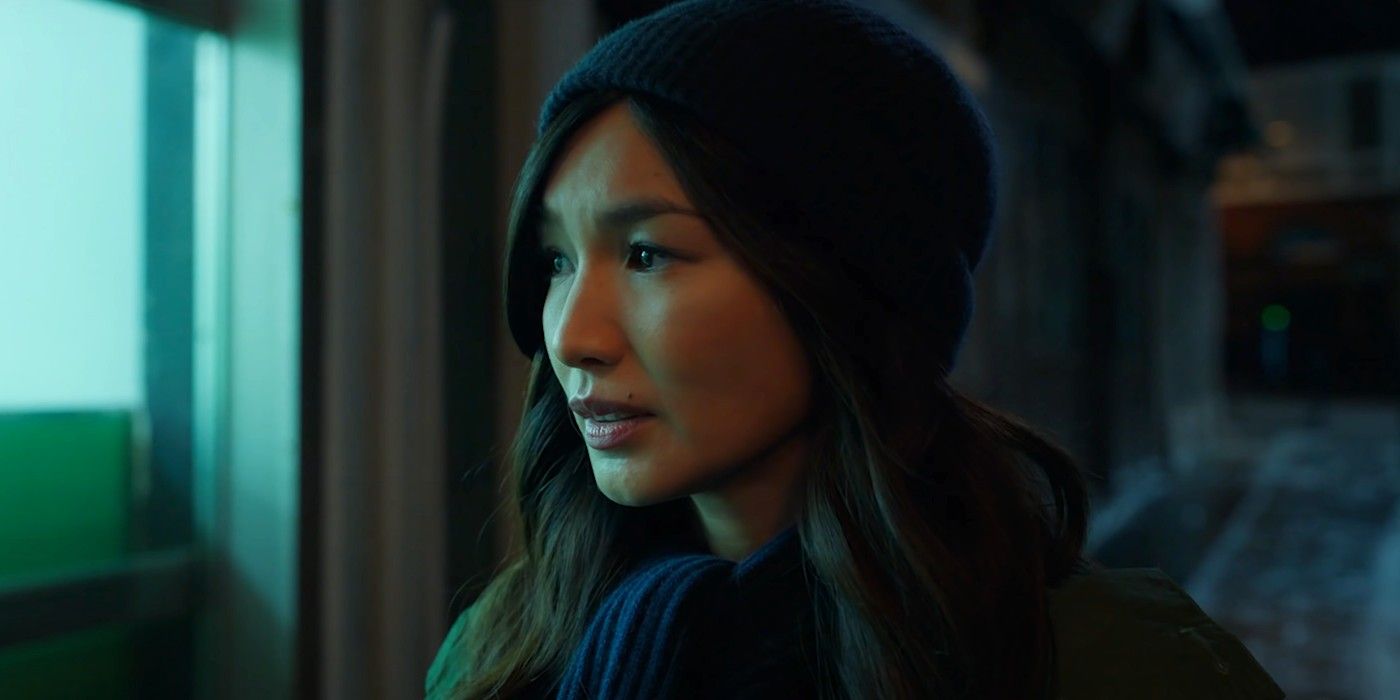 Though Gemma Chan's Sersi is the ostensible main character of Marvel's Eternals, she was among the last characters cast for the cosmic epic.
Eternals producer Nate Moore explains why the Marvel movie's main character, Gemma Chan's Sersi, was added so late in the process. Following the Avengers and the Guardians of the Galaxy, the MCU is about to introduce its latest superhero team with another big screen epic: Eternals. Directed by Chloé Zhao, the millennia-spanning movie will finally premiere in theaters next month after being delayed from last year. It will center on the titular Eternals, a group of cosmic beings with incredible abilities who have been tasked with watching over humanity from the shadows.
Eternals has been largely billed as an ensemble story, with A-list stars like Angelina Jolie and Salma Hayek portraying major characters. However, one Eternal has been singled out as the de facto lead: Sersi, as played by Gemma Chan. Sersi has been described as an unconventional superhero, in that she draws her strength from her empathy and isn't the strongest member of the team. Marvel boss Kevin Feige confirmed her as Eternals' lead back in April. Because of that, fans might be surprise to learn just how long it took her to be cast.
Related: Eternals: Every Change To Marvel's New Superheroes We Already Know
In early 2020, Screen Rant was one of the outlets that received the chance to visit the set of Eternals on the last day of filming. During a conversation with producer Nate Moore, the subject of Chan's casting arose, and Moore explained she wasn't the first person they considered to play Sersi, partially due to her previous role in Captain Marvel. Chan joined so late in the process that she wasn't among the cast members announced at San Diego Comic-Con in 2019. Moore said:
Sersi was a character that it took us a long time to find and Gemma again wasn't necessarily the first person we thought of, but as we were reading people and I do remember the point where we said maybe should we read Gemma, is that weird? Is our audience going to go with us or are they going to say no? But we read her and she was perfect for us we said, well, let's see. But you know I think if Minerva's not blue I don't know if we would have pulled that trigger.
Chan previously made her MCU debut in Captain Marvel playing the blue-skinned Minn-Erva. That's why many were surprised to hear she would be returning for Eternals as a completely different character. However, as Feige said, it would've been a major missed opportunity if they overlooked Chan for Eternals just because of her previous (and very different) role. Because of that, Sersi's casting came so late because Marvel was originally overlooking the best actress for the job.
Captain Marvel didn't make the most of Chan's talent, so it's exciting to know she'll be getting a second shot at MCU glory with Eternals. Furthermore, playing Sersi could give Chan the opportunity to appear in even more Marvel projects down the line. It took her a bit longer than expected to join the Eternals, but it sounds like those working on the film feel the wait was worth it. Fans will get to see Chan's newest Marvel performance in Eternals when it arrives in just a few weeks.
More: Gemma Chan's Eternals Casting Makes Up For Captain Marvel's Mistake
Eternals (2021)Release date: Nov 05, 2021
Spider-Man: No Way Home (2021)Release date: Dec 17, 2021
Doctor Strange in the Multiverse of Madness (2022)Release date: Mar 25, 2022
Thor: Love and Thunder (2022)Release date: May 06, 2022
Black Panther: Wakanda Forever/Black Panther 2 (2022)Release date: Jul 08, 2022
The Marvels/Captain Marvel 2 (2022)Release date: Nov 11, 2022
Ant-Man and the Wasp: Quantumania (2023)Release date: Feb 17, 2023
Guardians of the Galaxy Vol. 3 (2023)Release date: May 05, 2023
Home Alone Reboot Comparison Video Shows How Similar It Is To 1990 Original
About The Author
Washington News Post Latest Breaking News, Headlines
Washington News Post|| World News||USA News||Washington||
Celebrity News||Movie Review